Peach Shortbread with a bit of a Surprise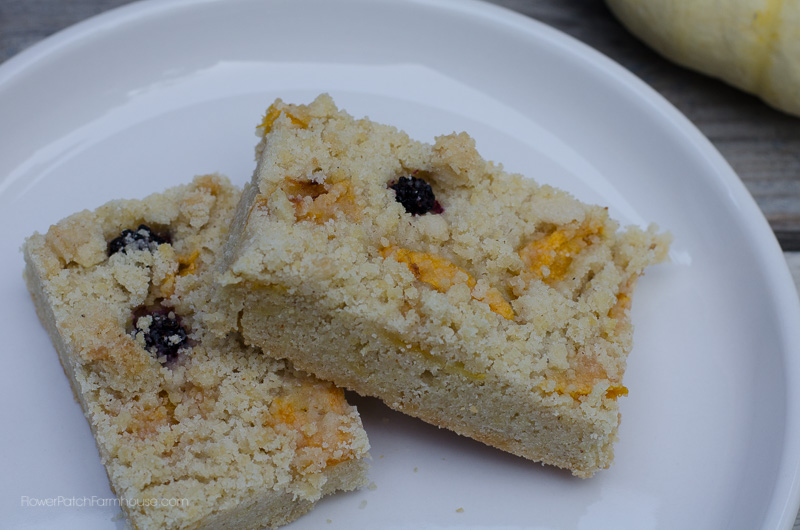 I have a special tree in my back yard. I call it my Grandma Jo peach tree.
My grandma Jo started this tree for me from seed.
A seed from her tree she had in her garden.
When we were young, each summer my cousins and I couldn't wait for our two weeks at Grandma and Grandpas.
The peaches from her tree were a high light of that trip each August.
They were the juiciest yummiest peaches you ever did eat.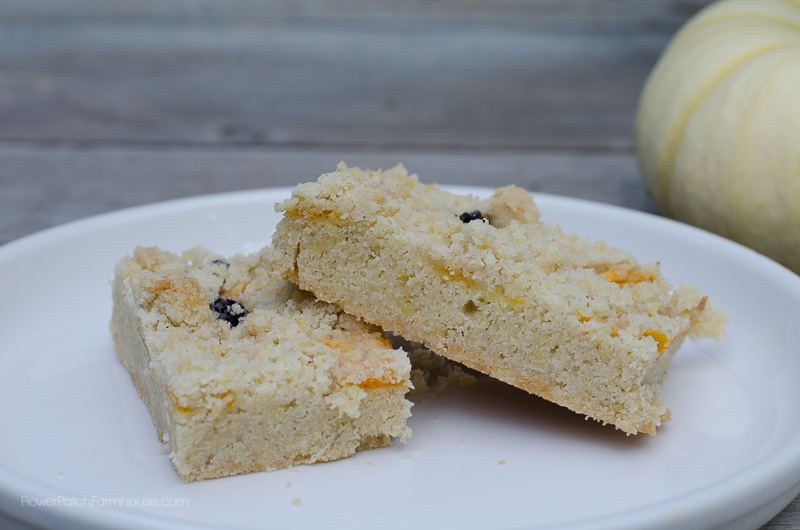 An heirloom variety I doubt you can find anymore.
But I have a tree now, and it has the same oh so delicious peaches.
I have had other trees, and even though their peaches tasted pretty good they never could compare to this one.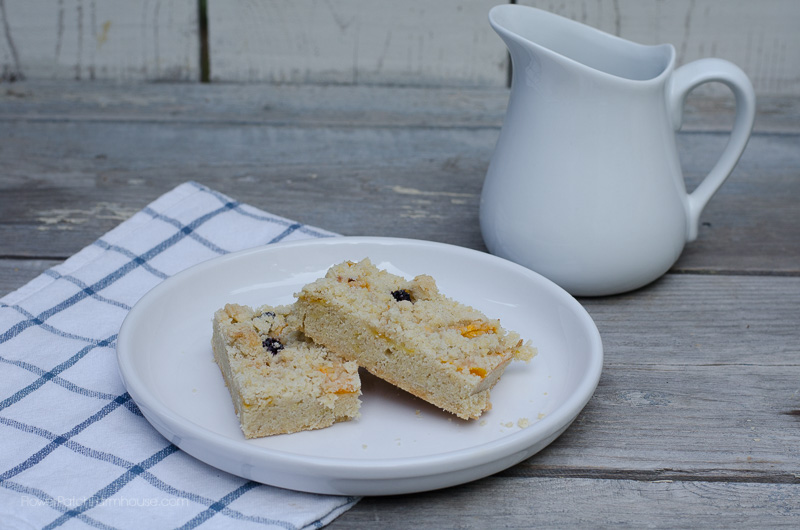 This year I beat the bears to the peaches, last year they ate most of them before I could get to them.
The rascals!
This summer they got ripe mostly at once and were dropping just before we left for Chicago.
So I had to act fast or I was once again going to be deprived of my summer treat.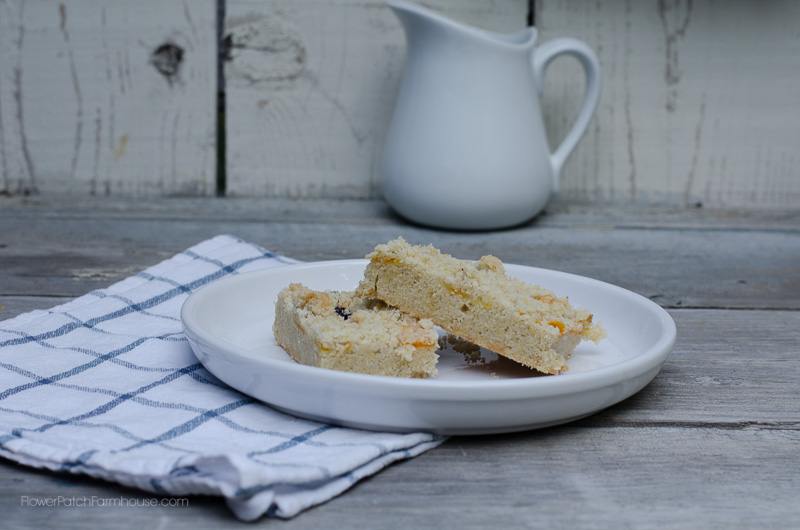 I peeled and froze that first batch that ripened but there were a few left on the tree that needed a bit more time to be ready.
And when they were I knew what I wanted to make.
Peach Shortbread!
I spotted this recipe on another blog I enjoy and knew I was going to use some of my peaches to make some.
Click on over to get the Recipe
it is well worth the visit.
The only thing I did differently was I used my Kitchenaid Mixer to combine all the ingredients.
I also used salted butter and did not omit the added salt.
And if you noticed the dark little dots on my shortbread….
those are fresh blackberries.
As I was layering on the peaches I found I was not going to have enough peaches to cover the entire top.
Drat!
I ran out back to scour the peach tree for one I may have missed…
Notta!
But there is a wild blackberry bush not too far over from the tree and it has ripe berries on it.
Woo hoo!
They would do in a pinch.
So I supposed I should really call this a Peach – Blackberry Shortbread.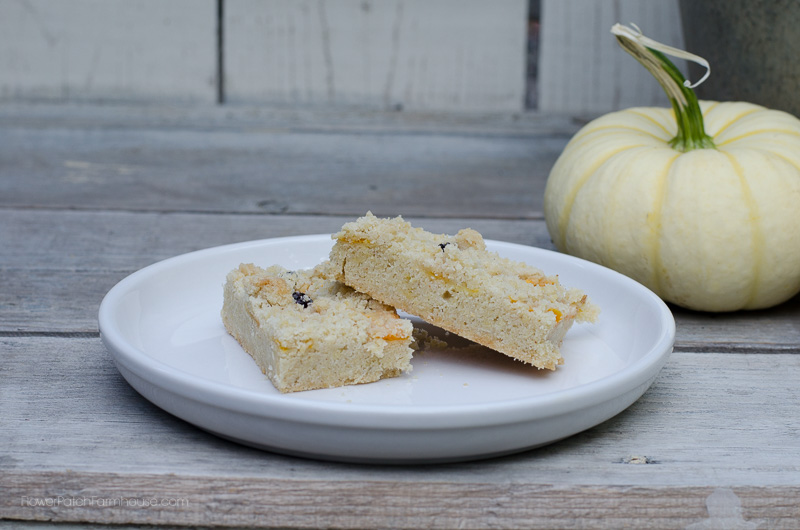 Whatever we call it, it is so delicious, I know I am already sporting a few extra pounds from over indulging but at this moment I don't care.
Winter is coming and I need some added insulation or at least that is what I am telling myself.
Happy Baking!