Hello, how are you all doing. We had a lovely weekend with…..RAIN!
Not nearly enough but we had some rain in California.
After Wednesday of this week our daily highs are not to get above the 60's. Fall has certainly arrived.
The wildfire still rages, homes are still being burned but maybe, just maybe the cooler weather will help all the firefighters get a handle on it.
We have only had a couple days that the smoke was bothersome.
Today will be a good day..and as Cookie monster says…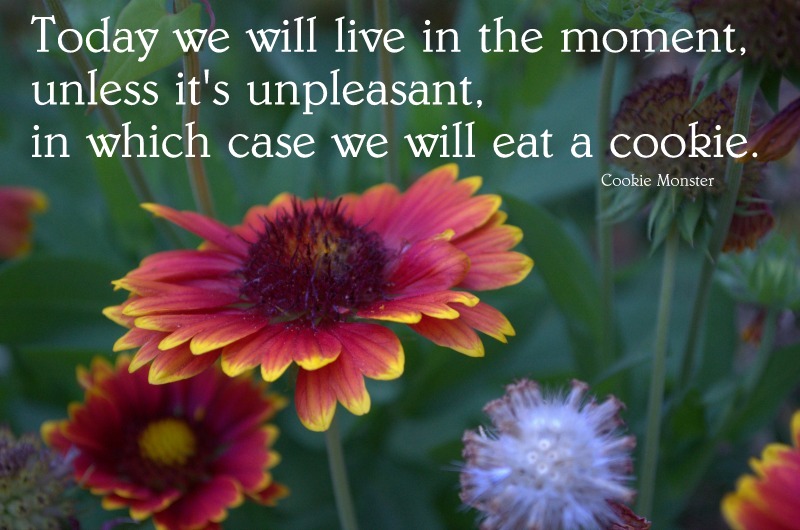 I have a pan of the yummiest peach shortbread I made to keep me happy.
Have a great day!