Sometimes shade can be tricky in the garden. Here are some great planters filled with shade loving plants you can easily find at your local nursery or online. Shade loving plants in containers makes them easy to care for and move if you need to.
Do you have a shady patio or porch? Want to fill it with containers full of color? I have some beautiful ideas for you of shade loving plants in containers.
We all know about sunny loving plants for containers like these window boxes overflowing with petunias all along the deck rails.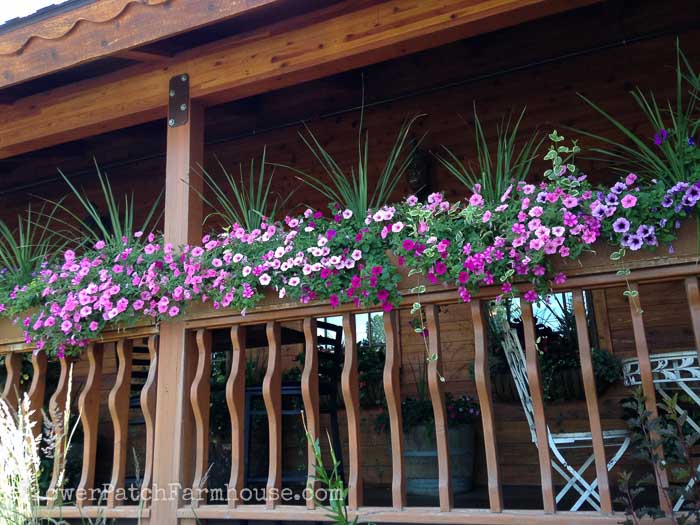 or these hanging baskets that are lush and spilling.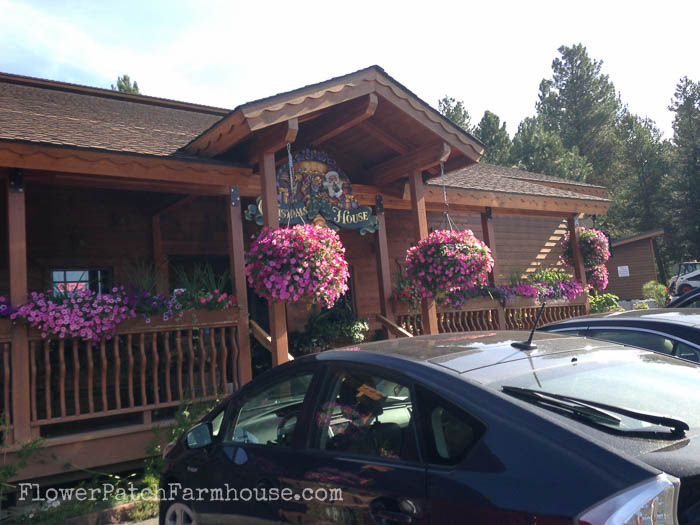 But sometimes what we need are great examples of eye catching color that thrive in lower light and shade.
Shade loving plants with colorful foliage
Beautiful coleus, Rex Begonias, Caladiums, and Creeping charlie provide colorful foliage that makes flowers seem superfluous.
Get hayracks to place under windows on shaded porches. Fill them with all the foliage and tuck in some impatiens and fuchsias for a few blooms.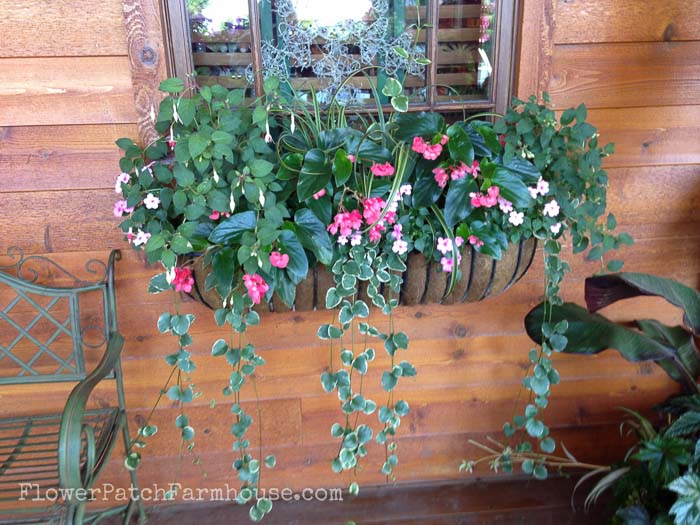 Shade loving spiller plants
The Creeping Charlie, Sweet Potato Vine, Creeping Jenny and Vinca make some some great spillers.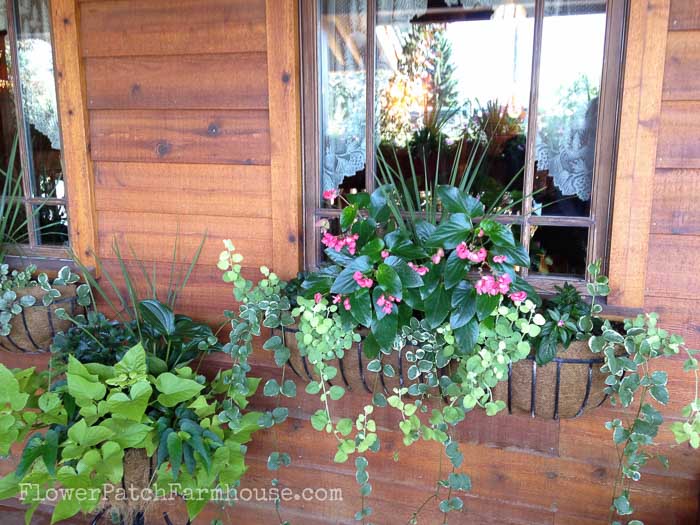 These are packed so tightly you will need to give them plenty of liquid food to keep them all happy. Worm casting tea with each watering would do the trick.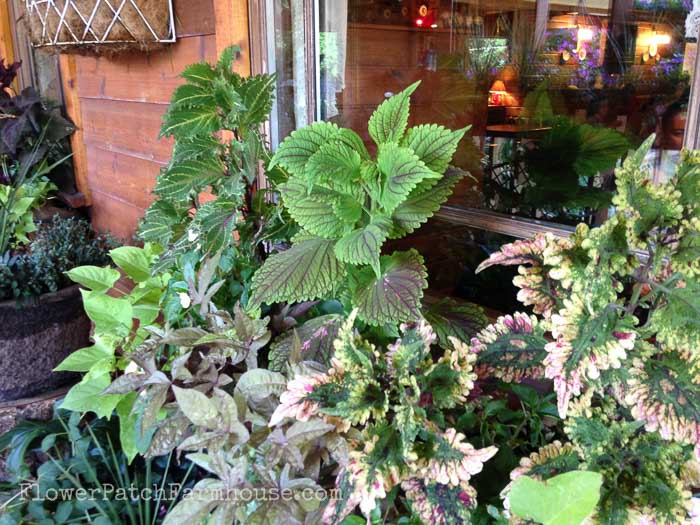 Stack them for height in your shade garden.
You have to love the bright greens and vibrant reds playing nice to together in tiered planters. This planter has lamium in it too. The leaves have a silvery sheen.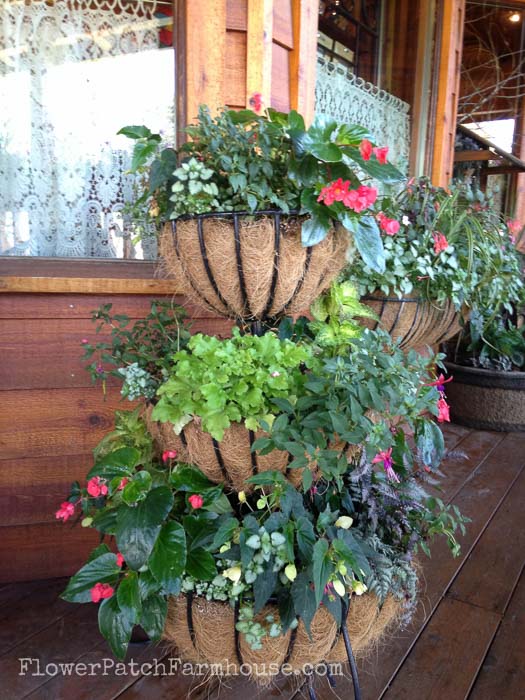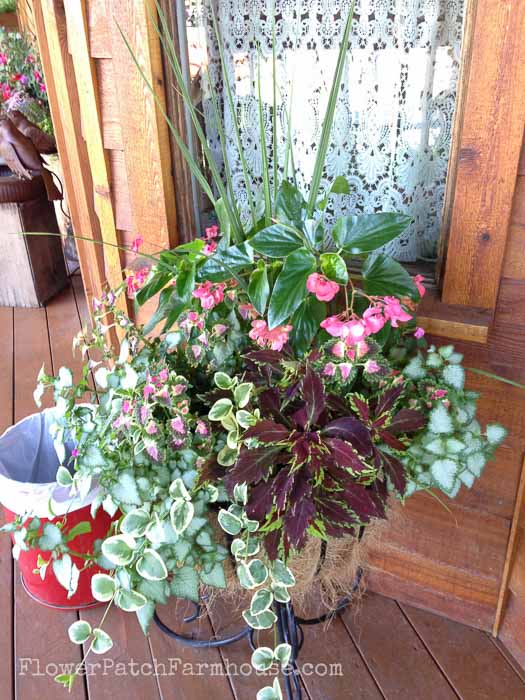 There are so many brightly colored foliage plants that you rarely miss the flowers.
But then there are also many shade loving flowers.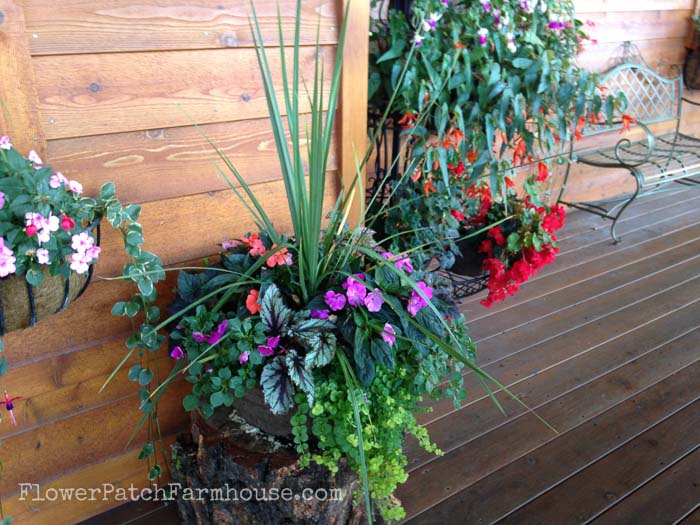 Some of these I have growing as ground cover and just need to dig up and plop into pots and display them on the porch. That bright red begonia is on my list to buy again this year. I had one last year but failed to over winter it in a warm spot and it didn't make it but it was well worth the $4 bucks I paid for it as it was gorgeous all summer long.
What do you like to grow in shade spots?
Here is a video of more shade plants you may like.
Until next time!
More you Will Enjoy!
Gorgeous Groundcovers I Grow
Ten Rose Care Garden Myths Debunked!
Favorite Shade Loving Plants for the Porch

Please PIN and share..