Cruising aka Facing Your Fears
Cruising with Celebrity and Costco Travel. I faced my fear of the ocean and came out alive, plus I actually enjoyed myself.
Since coming deathly close to drowning in the Pacific at 17 years of age I have been afraid of being out on the ocean. Being on a ship has not been given even a second thought. No matter how much my husband tried to persuade me it would be fun and relaxing to take a cruise I adamantly refused.
Port of LA
Funny enough, I can board a plane and fly over open seas without even a qualm. Maybe my crazy brain figured if the plane went down over the ocean I would be dead before ever touching water so what was there to fuss about.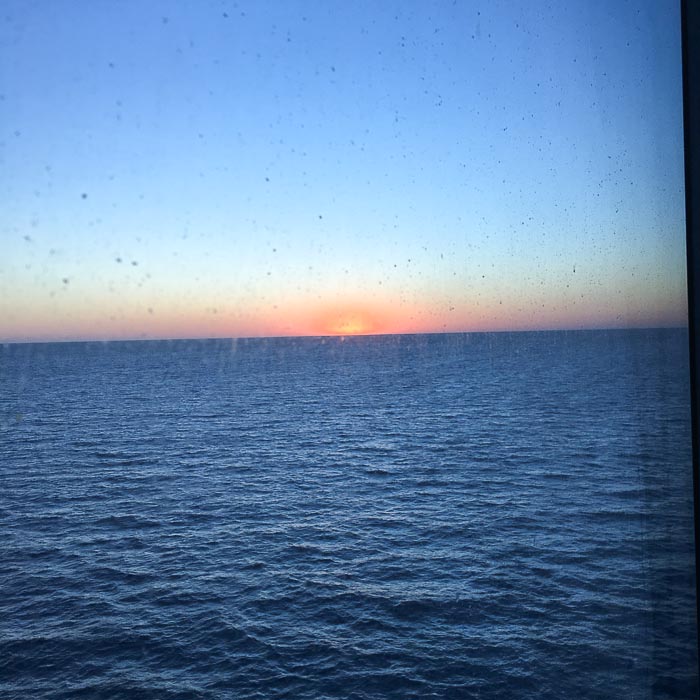 Photo from the window of the Spa I took after my wonderful massage
But this year was our 20th anniversary and my husband begged to celebrate with a cruise. I had ridden in a catamaran last Spring from LA to Catalina, it was a short trip on a mild day. He figured if I could handle that then I was good to go for a longer time on the waters and a cruise was a piece of cake now. He was relentless. I wrapped my panicked mind around it and figured why not, it was time to get over this illogical dread of the ocean.
We chose a Celebrity cruise along the California coast at the recommendation of friends. They advised us to book through Costco Travel and I can say that is the only way to go. The Costco cash rewards back at no extra cost to you is wonderful. (I have no affiliation with either Celebrity or Costco Travel)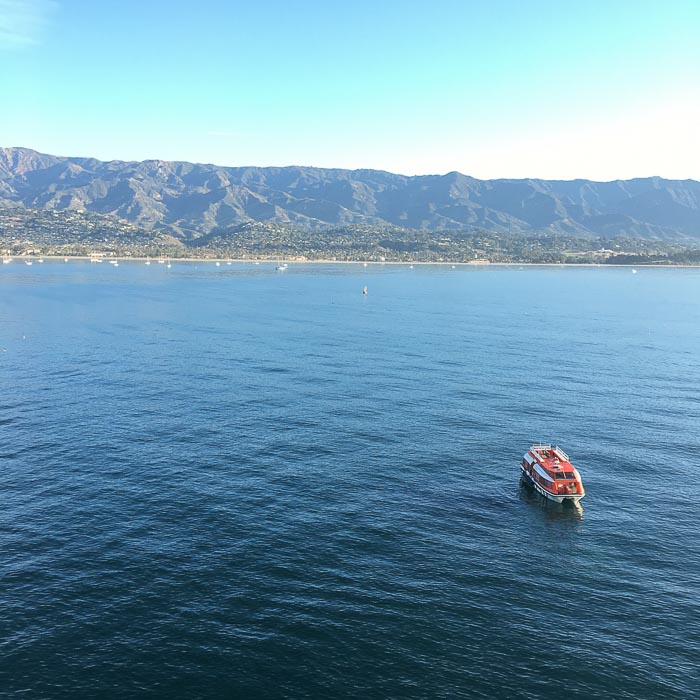 This little beauty carting us to shore is one of the life boats. They were located directly beneath the balcony of our room making for an easier mind. I would have no trouble leaping down into one if there was even a hint of something amiss on the ship, not that anyone would approve of that.
Part of the reason I acquiesced to this trip was I knew would be in port each day and if I got overwhelmed with mindless panic I could and would catch a flight home at any one stop. Thankfully, that never happened and I made it through. I was bound and determined to make it a fun trip and so I did with the help of great friends and the wonderful crew of the Celebrity Infinity.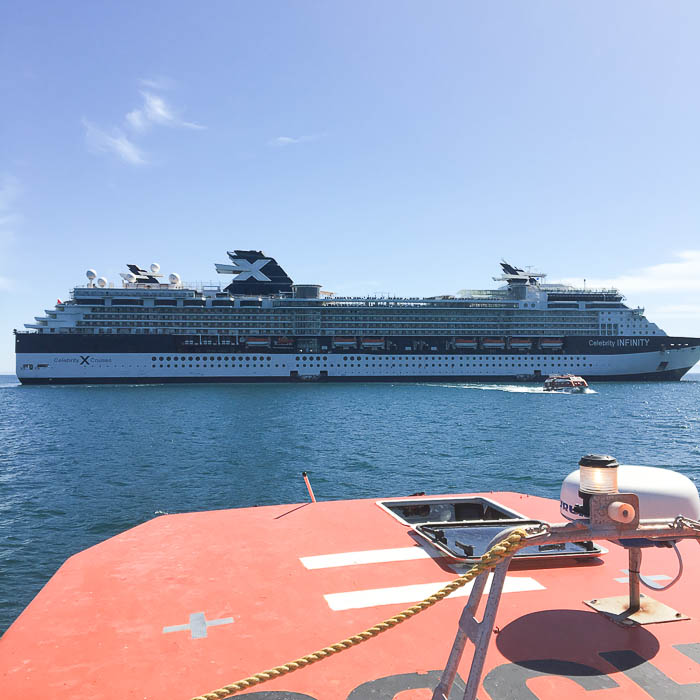 Celebrity Infinity. Funny thing, as I was taking this photo one of the fellow passengers commented that he could tell the first time cruisers, they always take a photo of the ship. I think he was being sarcastic but I chuckled at it anyways.
I am not saying I did not experience moments of panic. I did have times when I felt movement from being on water and the disquieting feelings that emerged from my core had to be rigorously tamped down before panic took over. Deep breathes and a firm self talking too brought back calm to my overactive imagination and I continued with whatever activity I was engaged in at the moment.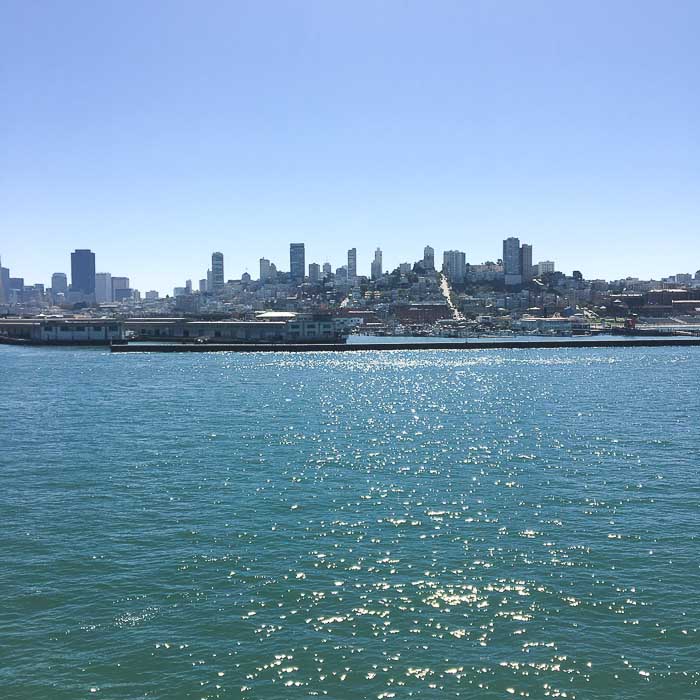 San Francisco
There is no disputing that the scenery from the ship can be quite stunning. And I was able to see a pod of dolphins, sea lions, otters and jelly fish. Millions and millions of jelly fish. I failed to capture a good photo of them.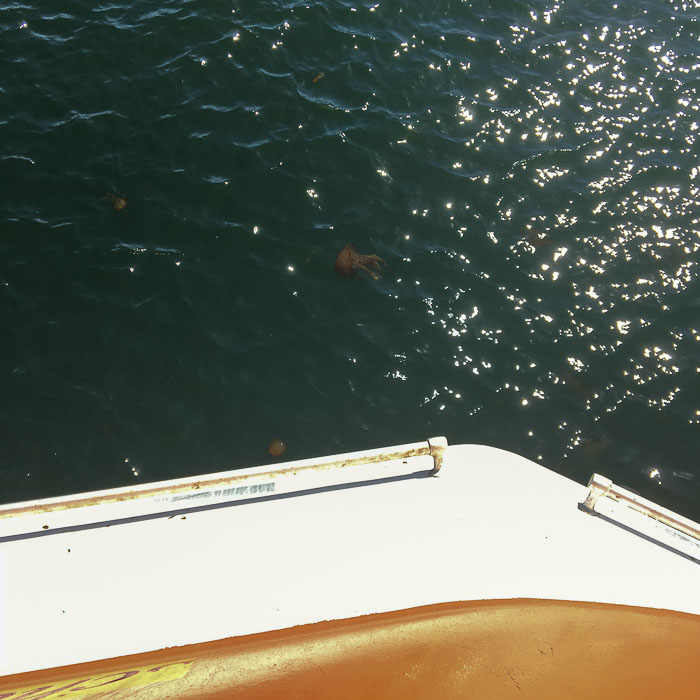 Can you see them? This does not even give you a hint of how many there were, it was amazing.
My husband booked a larger sized room in the middle of the ship (supposedly you feel less movement in that locale) and made sure it had plenty of room so I could not feel claustrophobic. It was beautiful and the balcony was a comfy place to sit with coffee in the morning.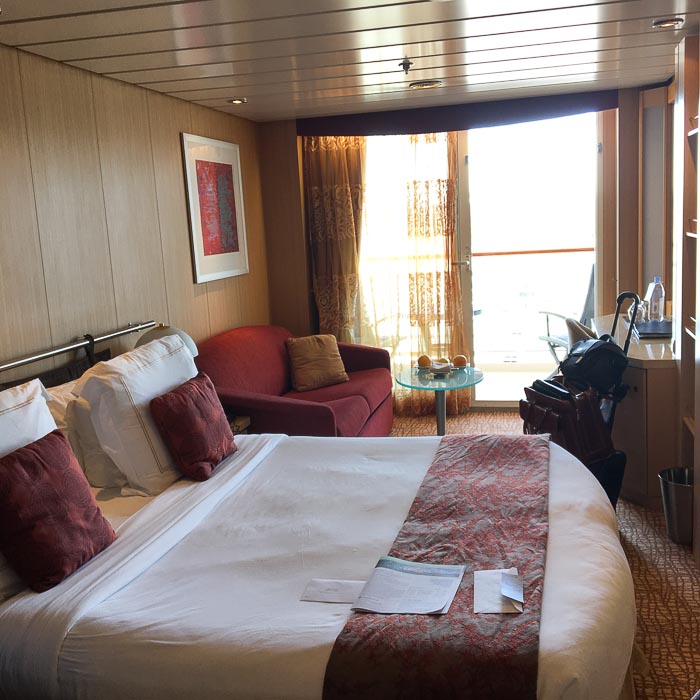 So I can honestly say now I can handle being on the ocean. Would I try another cruise? Maybe, but there are other things I would like to try before going again. I think having painting parties and/or lessons on board while between ports would be fun and being paid to cruise would be just a bonus.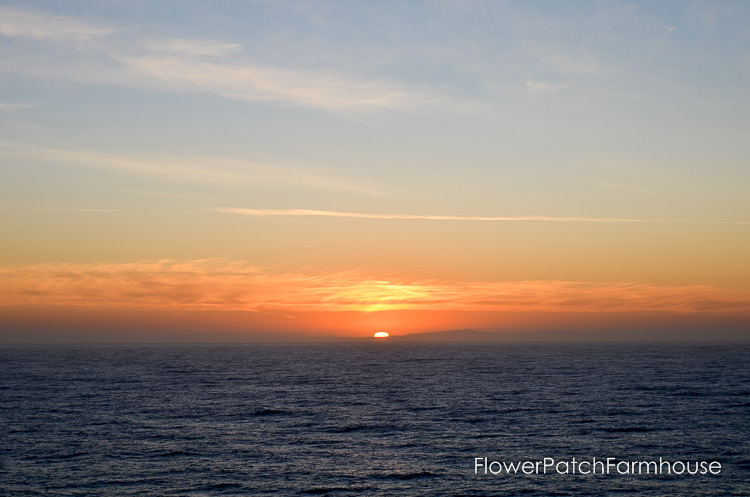 What fear have you tried to overcome lately? Or what would you like to face down?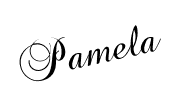 Paint a Sunset
Paint a Beach Scene