My 2018 garden journal is already giving ideas how to switch things up and get better organized for an easier, prettier garden in the future. This segment is for May 17th and May 24th.
Garden Journal May 17th and 24th. Time keeps flying by and keeping up with recording the garden is tougher than I thought. But I am already seeing where I can improve areas and make it easier to keep up with.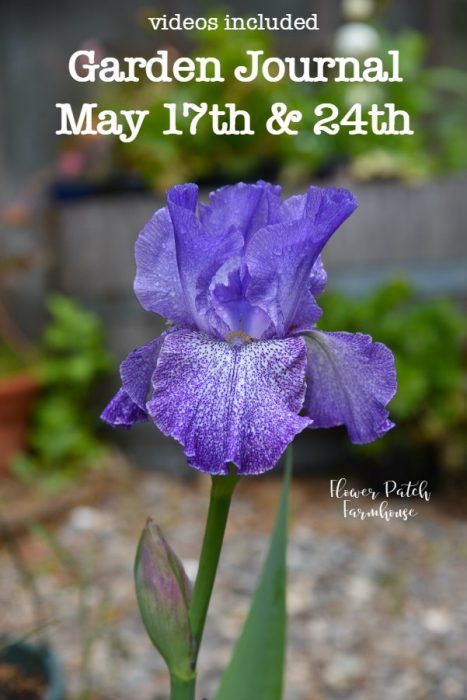 I have two videos for my garden journal May 17th and 24th are attached at the end of this post and you can compare how much changes in a weeks time.
What's Blooming
Here in the post I am going to share up close and personal what is blooming so pretty.
My rhododendron is starting to bloom. This is such a vibrant plant in the little bit of shade I have out in the front garden. This plant is a trooper though, I had little hope of it surviving after some tree fallers landed a huge pine on it several years ago. It was a mangled mess but look at it now.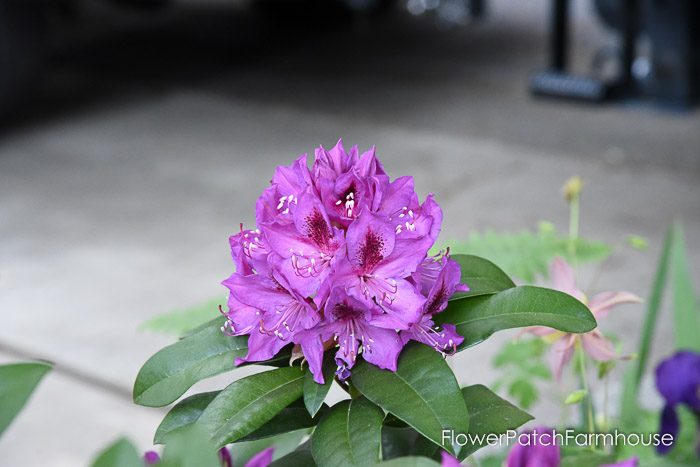 My Iris have burst into bloom, so many colors right now and more to come. I am glad some are later blooming so it lengthens the time I have Iris in flower in my garden. I think I am really out of space for any more so I should take stock of what I have, take out what I don't absolutely love and give them away. Then when I get a new one I will have a place for it.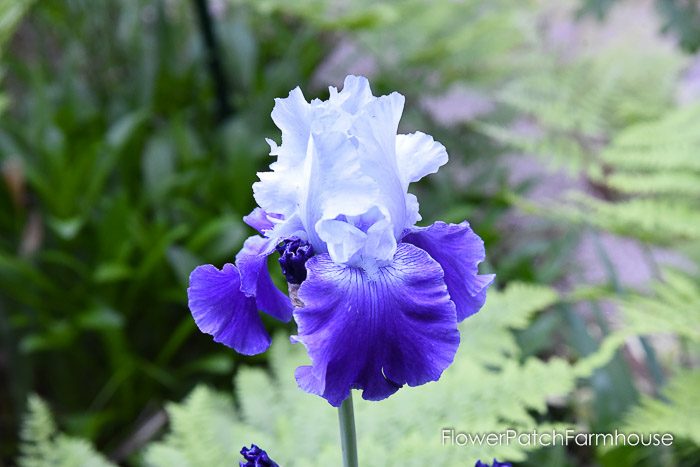 This year I figured the Dutch Iris would be toast for sure. We had a warm start to winter, they sprouted up, got froze, smashed by snow, froze again, and the leaves yellowed terribly.
Now look at them. The blooms are gorgeous even though you can see the damage. The bent over leaves and those little tendrils hanging down are the parts that came up too soon and were ravaged by the odd weather.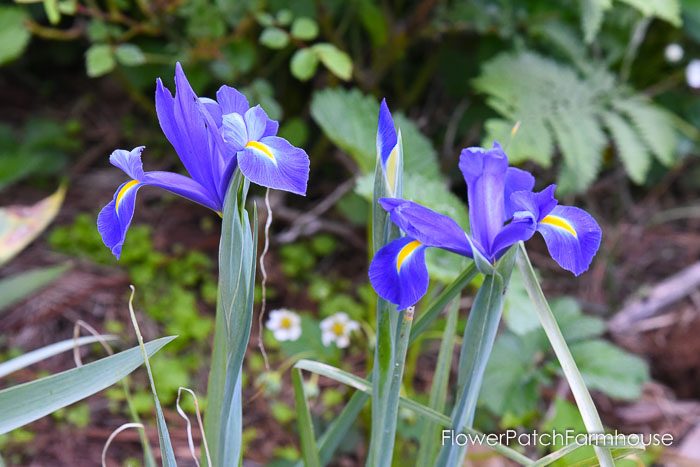 Now that I am sharing photos I am noticing the garden tends to lean towards the blues and purple family this time of year.
My Russel Lupine, I have several seedlings from this plant and they all have their own shade of blue. I hope the seeds of the bright pink one I planted come up.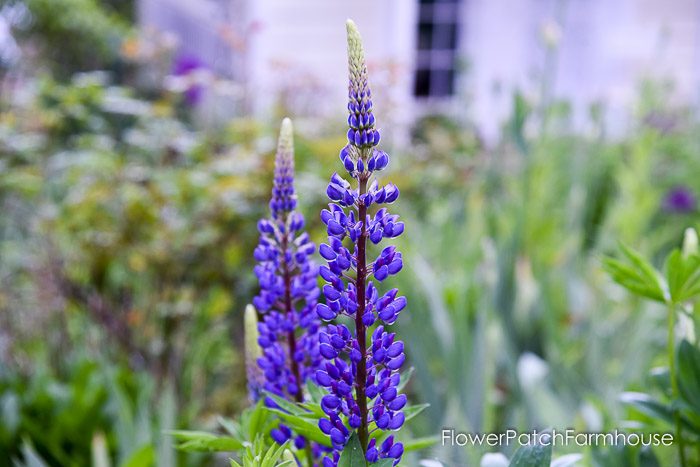 This particular Iris is a very vigorous grower. I just divided it this past Fall and look at it. It is so full of blooms. You gotta love a plant that puts on such a show.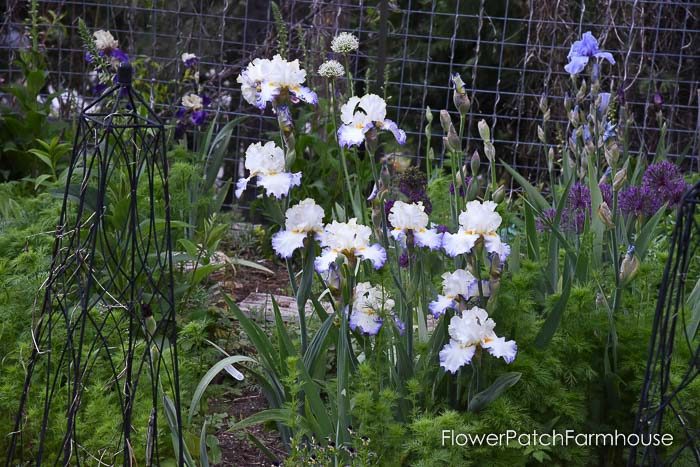 This was the first Iris to open this year, this one I don't have the name of. It was given to my by my cousin who dug it up from an abandoned farm garden in Idaho.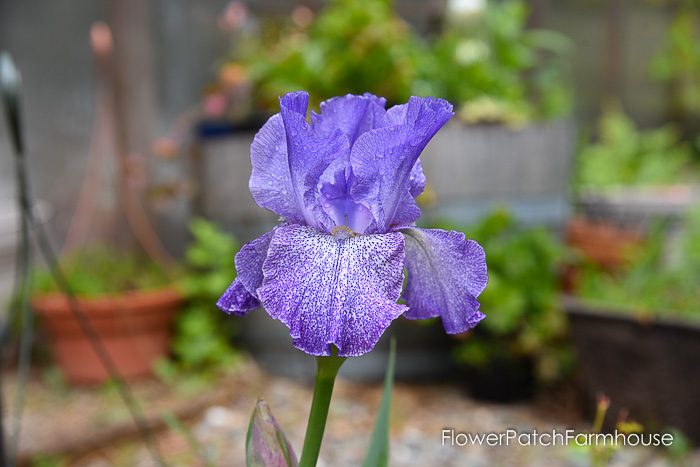 This is only a smidge of what is blooming, you would be here all day if I added everything. I try to post more each day on my Instagram or Facebook so follow me there if you want to see more of my garden blooms.
Videos
May 17th Garden Journal video tour
May 24th Garden Journal video tour
Happy Gardening!