Logic will get you from A to Z.  Imagination will get you everywhere.
Albert Einstein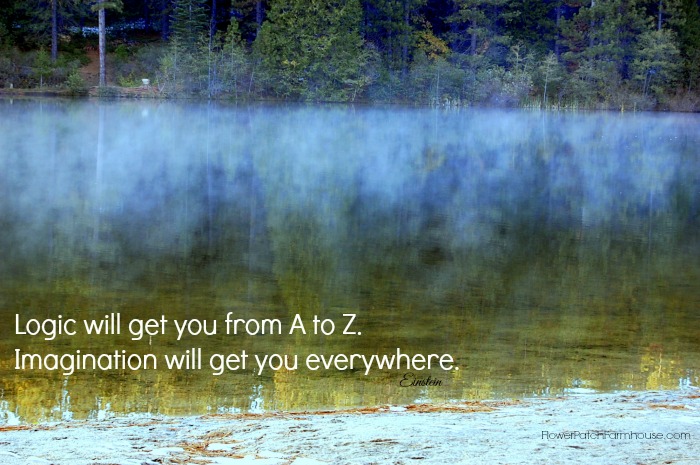 Here we are, another week rolls around.  Once again we are facing a week filled with sunshine and warmer than normal temps here in N. California.   I am not complaining, it is heavenly being warmed by the sun in January but always tugging at our brains is the drought.  We need rain, snow and a lot of it to keep us from disaster this summer.
So to inspire us I am sharing some lovely photos of our local lake here in White Pines…aptly named White Pines Lake.  It is a favorite summer spot for many locals and tourists alike.
Right now the mist rising in the morning or settling in the evening is especially eye catching.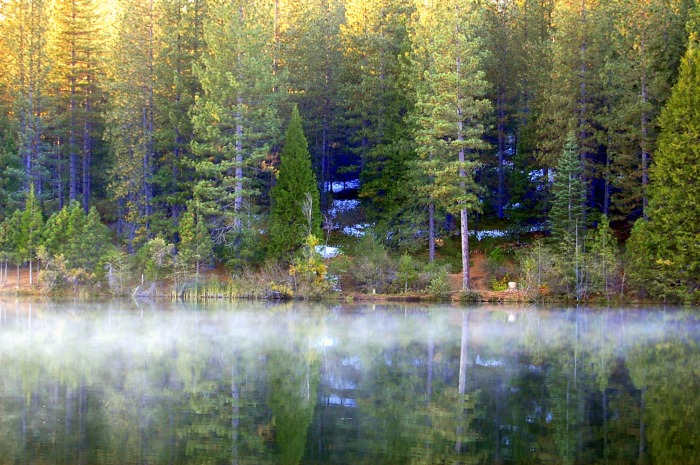 That being said, this is really what it should look like but with even more snow.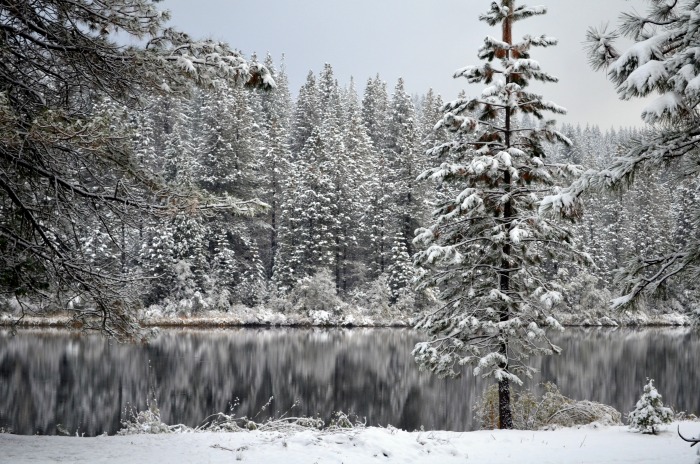 If we don't get plenty of precipitation this winter this lake will be a mere puddle come late summer.
So other than the drought on my mind I have other things waiting in the side lines for you.  I am still working on that Cardinal painting tutorial.  I am trying to get it simplified but presentable.  Part of the issue is bottled craft paint reds are not opaque and getting the Cardinal to look right takes a bit of a different approach than the Chickadee.  I shared a photo on my Instagram and Facebook pages of my practice.
I have a few custom orders to get painted, I have 3 days of house cleaning jobs to get done and I still need to get the studio cleaned out. I promised myself I would just get it done this month and not take on any painting jobs (hard to paint in there if I have it torn up getting it organized) but I agreed to these custom orders last month and gave myself what I thought plenty of time but as usual life happens.
Have a great week everyone!