Top 10 Posts of 2014 at Flower Patch Farmhouse
It has been a busy year here at Flower Patch. Come and see what was the top 1o most viewed posts.
Let's just dive right in and get started…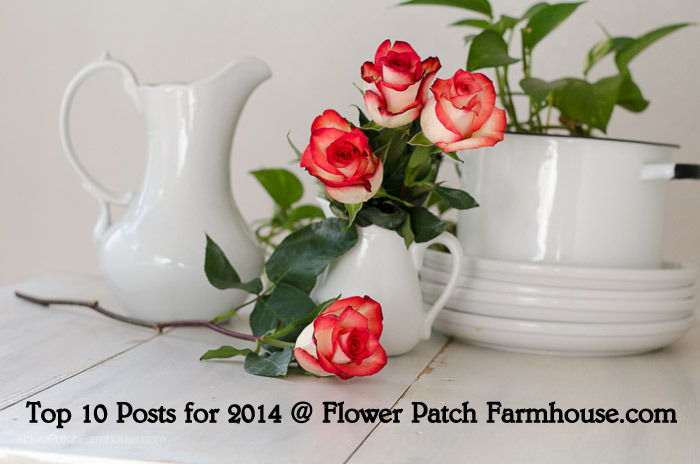 #10
Easy to Paint Sunflower


#9
Learn to Paint Tulips
(funny enough this is my #1 viewed video on YouTube)

#8
Learn to Paint a Pansy One Stroke at a Time

#7
My DIY Potting Bench
#6
How to Paint a Beautiful Rose in 3 Minutes

#5
Paint an Even Easier Sunflower
#4
Build Your Own Crafting/Garden Cottage

#3 Learn How to Paint Hydrangeas

#2 Easy DIY Garden Obelisk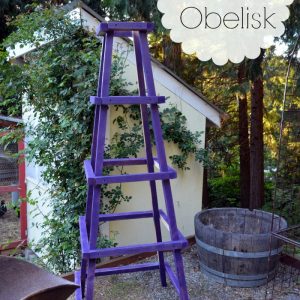 and now for the #1 most viewed Post of 2014
#1 How to Paint a Rose (are you surprised)

This was my original How to Paint a rose post and sometime during the year I decided to try and improve it, remake a video for it etc thus the second Learn How to Paint a Rose at #6.
So what does all this tell me?? That you really like the painting tutorials and I should keep it up. I will also include DIY items you can paint with your new found skill of decorative painting.
Next I am adding more recipes as I do love to cook, creating new recipes and writing them up.
Garden season will be here soon and I always have plenty to do and share out there. This year I really am going to try to extend my season with our hoop greenhouse.
Here is to a grand new year, 2015 I do believe I am ready for you!