Top 10 Garden Posts of 2016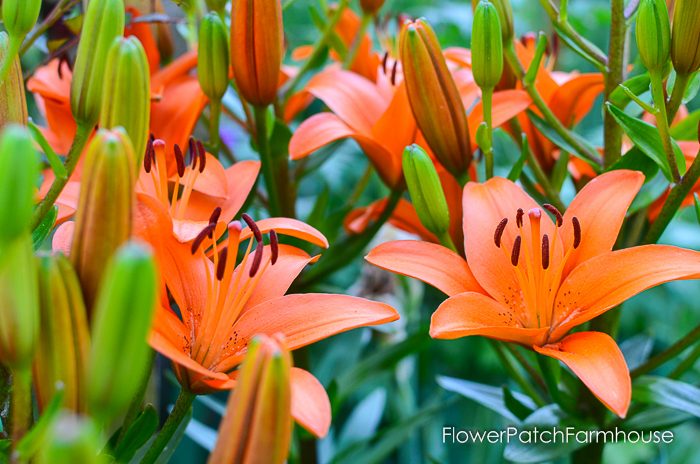 Garden lovers never stop thinking about the garden.  Especially during the dark days of winter.  We map out what we want to change, scour seed catalogs, Pinterest and other resources to gain fresh inspiration then plot and plan how to carry it out.  We are always trying to find room for just one more plant. (or more)
I am still moving plants and rearranging my Secret Garden.  It is a masterpiece in process.  I am also mixing up my side borders.  I have a laundry list of things to do and every sunny day I get I am outside trying to get a jump on next Spring.   We often get late heavy snows and it can remain on the ground until the first of June so getting things done now is imperative.
Today we are going to look back at the year and see what everyone else found the most interesting here at FlowerPatch.   We will start at post #10 and work to the #1 most read garden post of the year.
Though I struggled with Rust, a fungus on my plants I did note that the seedlings that came up later in the season, when it had dried out weather wise, did not suffer from the infection.  So I am going to dig out all the hollyhock plants that are growing now, dispose of them and replant a new crop in early Spring.  I have some seeds of pink and white doubles that will look fabulous.
I love Foxgloves, they remind of me Beatrix Potter paintings and Tasha Tudor's gorgeous gardens.  Mine reseed themselves and are allowed to come up freely in most areas.  I do have a brand new packet of seeds that is pure white and I have tossed them into a nursery bed to get started.
8. Prune Clematis for Top to Bottom Bloom
Though I posted this one late in the season it was an automatic hit.  This is not your typical how to prune clematis post, this is a technique to rejuvenate a clematis that has gotten out of control.
7. Air Layering to Root Roses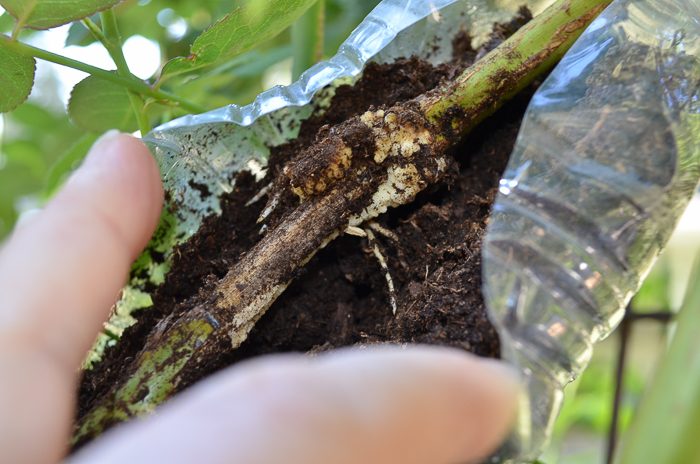 This past summer was my first time using this technique and it was so simple and so effective that I know it won't be my last!
6. Build Your Own Garden Shed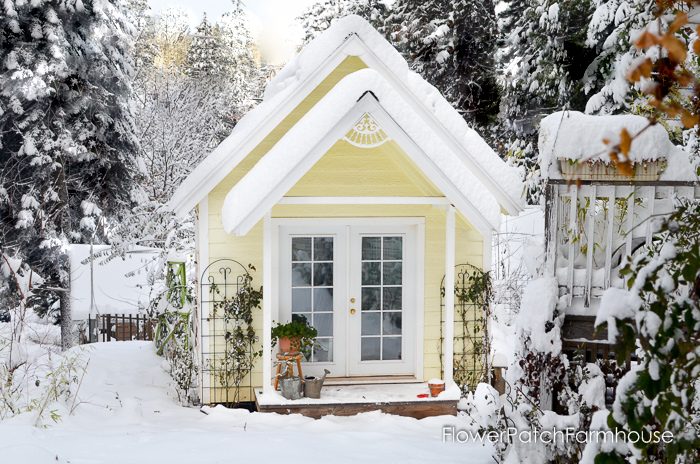 Posts including my little garden cottage are always popular.  I don't blame everyone, it is my favorite space as well.
5. Propagate Lilacs from Suckers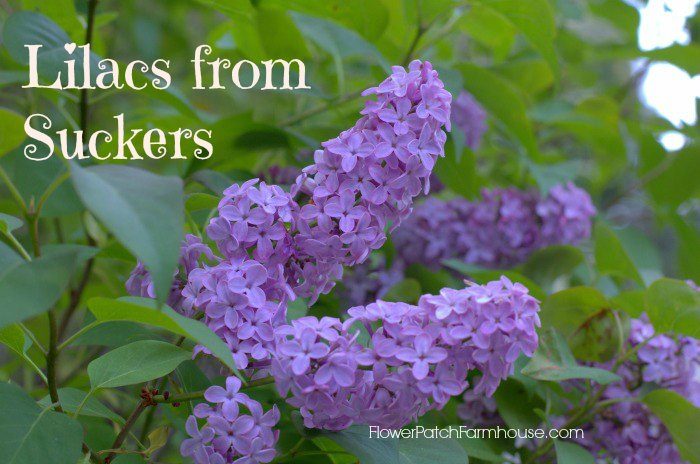 Lilacs are a favorite around here.
4. Rooting Roses from Cuttings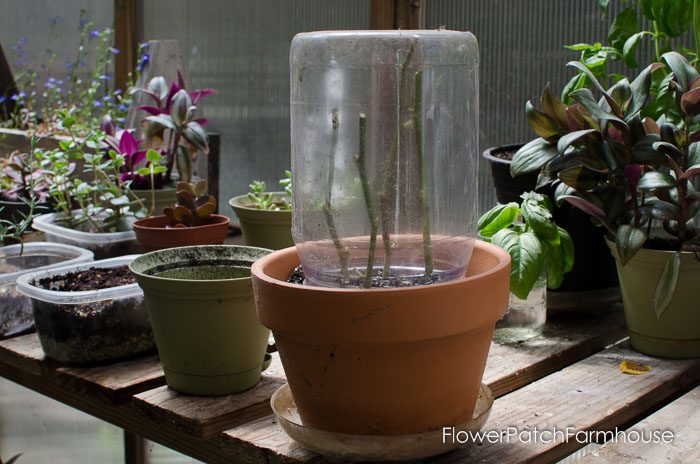 I have tried several methods and I give you the heads up on what I am finding most effective at the moment.  I am always trying new things and share what I discover.
3. Easy DIY Garden Obelisk for $20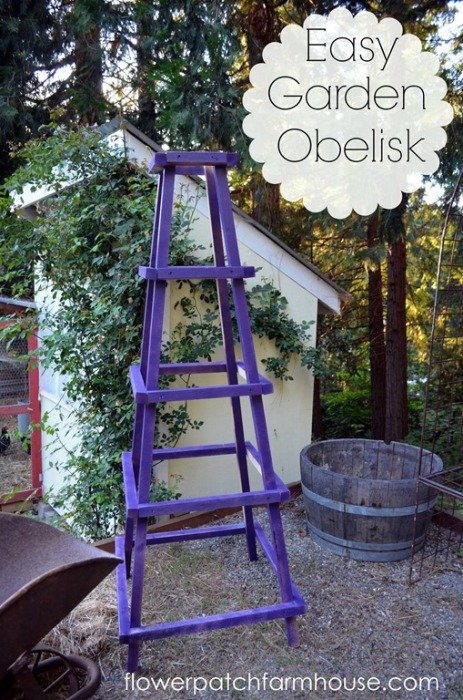 We have built a few versions of this, including a Arbor made from Obelisks.  They are simple and much less costly than purchasing, plus you can adjust the size to what works best for you.
2. Rooting Lilacs from Cuttings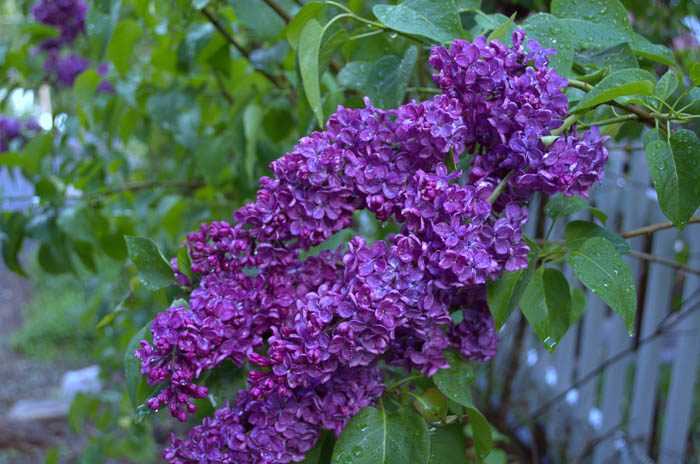 We live in an old neighborhood with lots of heirloom plants including Lilacs that were planted back in the 30's.  Propagating these deliciously fragrant plants has been a treat.
Now to the#1 garden post of the year.
1. How to Grow Lilacs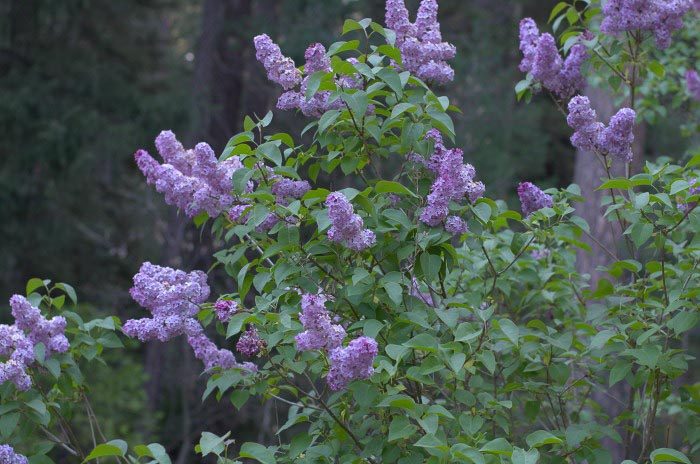 Did I mention Lilacs were a favorite around here!  As you can see I was not fibbing.
I have tons of new things I want to grow this next season.  I have finally acquired a Vanilla Strawberry Hydrangea and planted it this Fall.  I can't wait to see how it performs.  It can get up to 6 feet tall and I hope it will provide a bit of privacy from the road.
Agapanthus is also something I want to try, I bought some seeds to start as it was so much less expensive than buying a plant.  This variety can take our cold winters.  I also bought some seeds for Red Hot Poker also known as Torch Lily.  I will share more of what I have planned for this next year and what I have success with.
What are you dreaming of planting in your garden this next season?
Happy Gardening!