I love milk paint.  I have used it very so many years if I told you how many you would think I was an ancient old cow. 
But I have yet to use Miss Mustard seeds' brand.
So I have this lovely old BLACK  table I bought at Target ages ago..
you got a good gander at it in my Garden Room Post
It's black and round and needs some HELP.  It clashes with everything. 
So I decide to transform it with some paint.
But do you ever have one of those days when everything goes awry.
Your careful planning and schedule get tossed out like yesterdays dishwater..????
Oh yea, it was one of those days…
I got a good start, I painted on a layer of MMS Grain Sack mixed with some of the bonding agent to get some good adhesion.
Then a thin coat of MMS Ironstone…
And then my helper arrived….
NO Benjamin, don't touch that!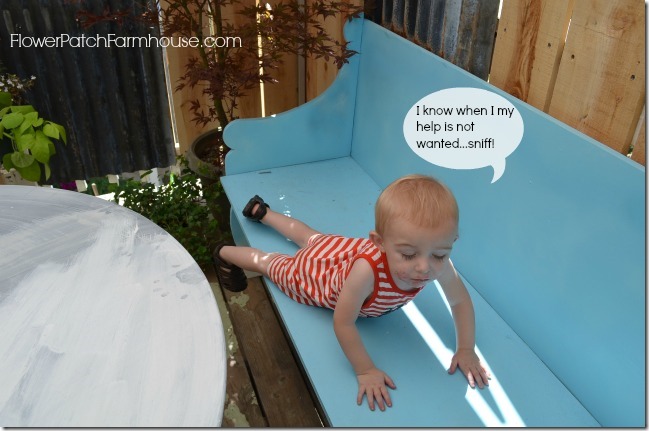 Too late…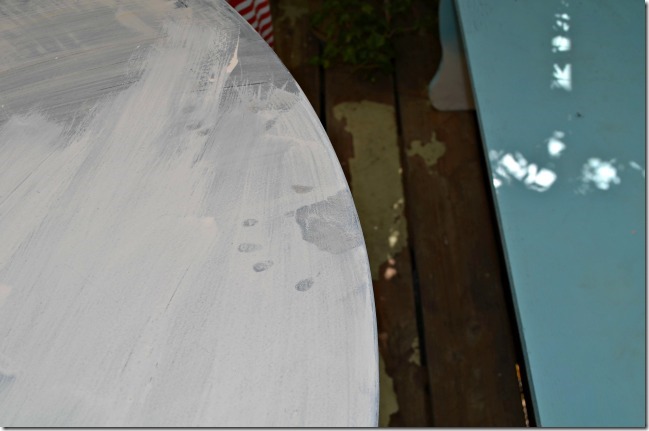 I think  I need to work on something else while my helper is here…
Maybe I can practice my food photography…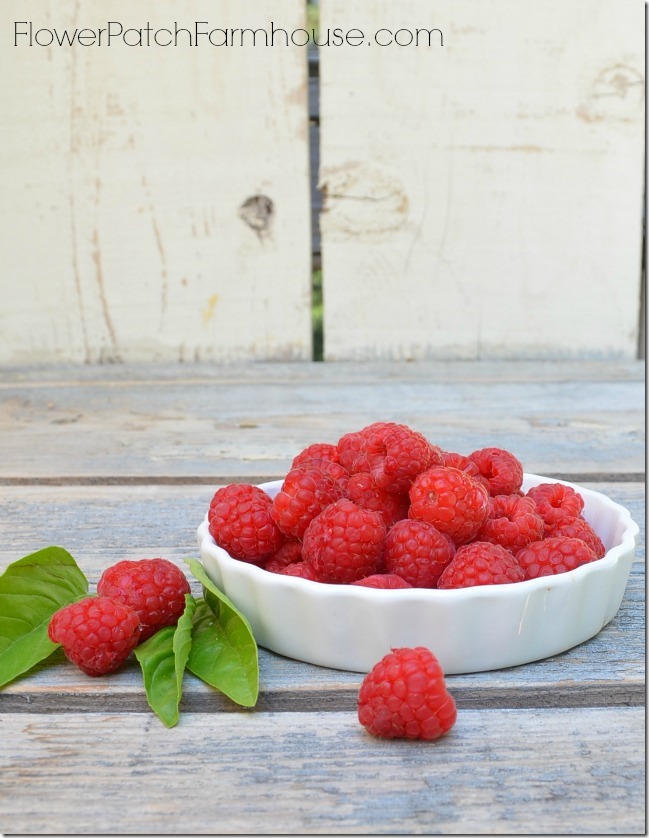 Looking good…..
Uh oh!
Where did my berries go???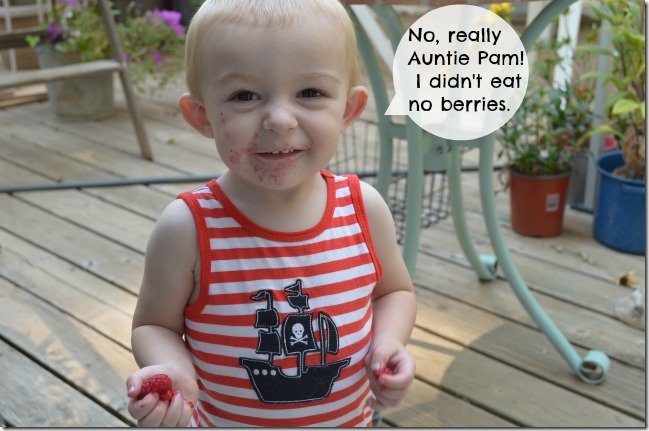 That's okay…I can buy more….look at that face. 
Even more smoochable with berries all over it.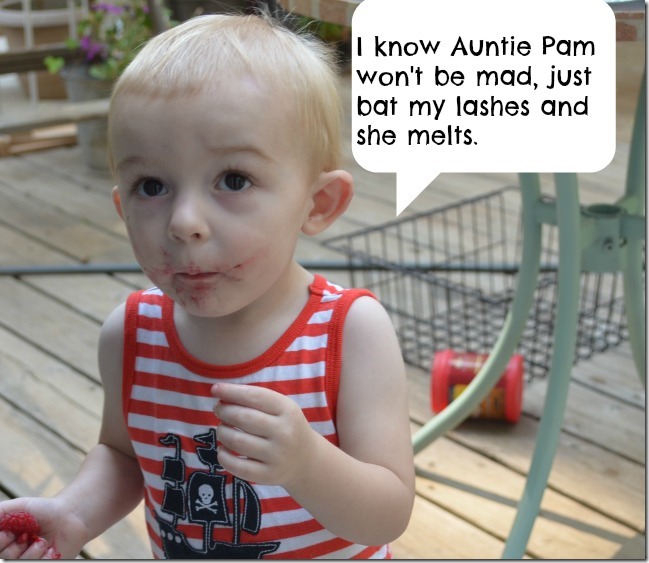 Even if he is a Pirate…
We are going to go find a ship he can pillage (aka: walk to the park and let him wreak havoc on the slide)
Mr. No Fear.
Don't turn your back or you will have to run like a loon to catch him before he slams into the ground from the highest slide and he giggles in delight.
Then your heart starts beating again…. thank goodness.
Sooooo, moral of the story…
my table awaits its finishing coats of paint.
So far,  Miss Mustard Seeds Milk Paint gets the thumbs up from this crazy painter.
Stay tuned… I will share the finished product soon….
sans the little hand prints!
Enjoy your day, off to clean we go to Bear Valley, hoping the smoke will be much lighter today.
They keep saying the Rim Fire most likely won't be put out till first rain or snow.  Lets hope they are wrong. 
Pamela
Show and Tell Friday, Shabbilicious Friday, Feathered Nest Friday,From the Farm Blog Hop, Funky Junk, Link Party Palooza, Think Pink Sundays, Strut Your Stuff Saturdays, Metamorphosis Monday, Mop It Up Monday, Creative Things Thursday, Transformation Thursday, Share Your Cup Thursday, Hookin Up, Show and Tell Friday, Shabbilicious Friday, Feathered Nest Friday,  Friday Link party, From the Farm Blog Hop, Funky Junk, Link Party Palooza, Think Pink Sundays
Share Your Creativity, Show Me What Ya Got, Craftomaniac, On Display Monday, Inspiration Gallery, Give It To Me Monday