Have you checked out Hometalk?  It is a Pinterest type site that lets you ask questions, post ideas and tips.
All related to your home and garden. 
You can create idea boards, submit a photo of a unknown plant you wish identified or ask a home repair question. 
They seem to think I know what I am talking about when it comes to my garden. 
They kindly asked if I would like to create a clipboard of Summer Garden tips I found useful and to share it. 
So check it out and see what you think.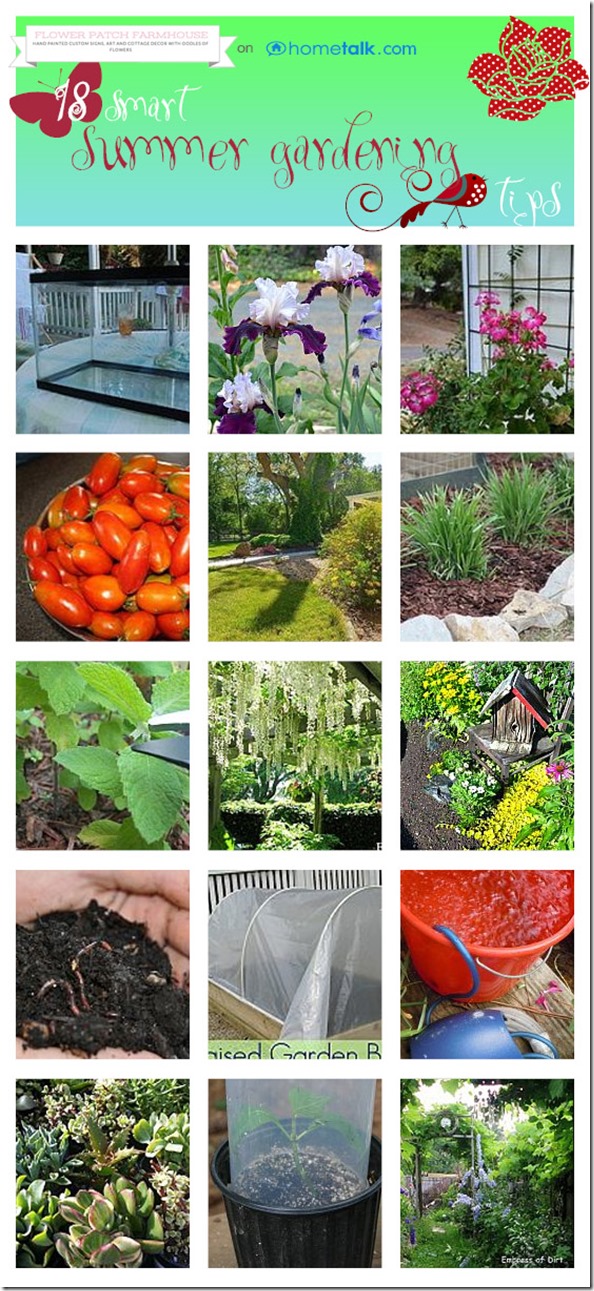 I am having a load of fun sharing garden tips and I shared my potting bench post.  I have tons more to share so come see me on Hometalk and maybe find a tip or trick you wanted to learn.
Until next time…