We all need someone to inspire us to do better than we know how.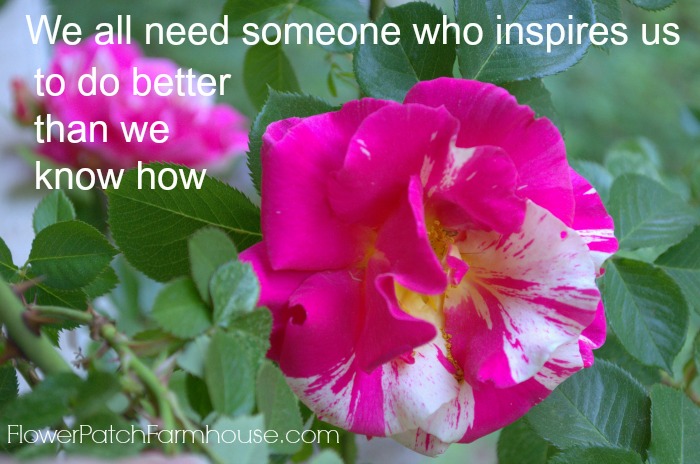 While many of you are getting hammered with wild winter weather, we are enjoying an unseasonably warm winter. It was 65 degrees today and temperature records have been broken. If it wasn't for the drought I would be really be enjoying it more.
So to help you all buried under the endless snow I am sending you this rose and a little bit of inspiration.
Have a great week!