My Favorites of 2015
I did a post just last week of my readers favorite posts and projects here at Flower Patch based upon my Google Analytics but I thought it high time I got to pick.
These will not be in any order as to which is my favorite but just a random list of what I really had fun with.
Narrowing it down to 10 is what will be the problem.

One of my favorite things to build are benches. In the post How to Decorate a Farmhouse Bench I shared the many ways I have dressed up my little bench builds.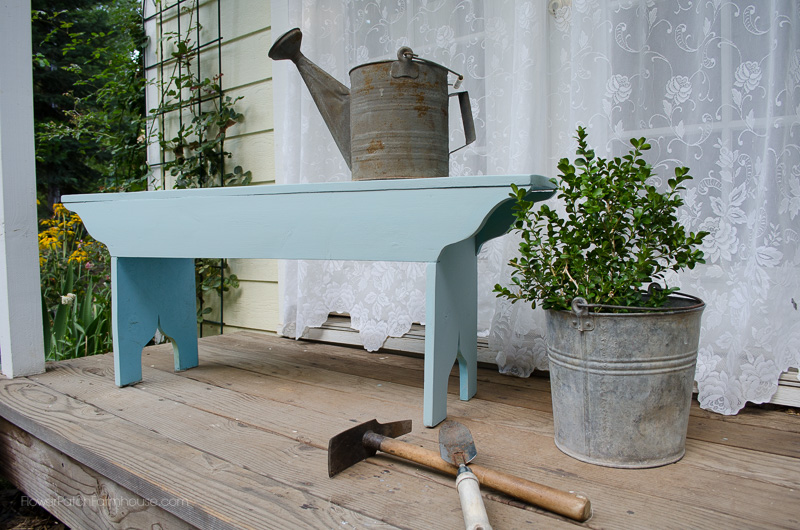 I even have a downloadable link to a rough pattern so you can build one yourself. I have a new design coming out soon so stayed tuned for that one.
I do love little building projects and this little box, crate, centerpiece (whatever you wish to call it) is one I have built over and over.
There are so many uses for these and they are very basic to build. Build a Vintage Crate


I included a link to How to Get a Rustic Finish on new Wood which I use on so many of my hand painted signs and other wood projects.

I am drawn to toolboxes and trugs. I don't know why but I am so I had to build one or two.
I used this Rustic toolbox for staging many things and have other designs in mind for painting floral designs on.
It has a link to a pattern to build one yourself.

Though we built it back in 2005 I thoroughly enjoyed revisiting the building of my She Shed. I figured you would love seeing it too. I have more plans for improving my favorite space and hope to get to that this coming summer.

When warm weather hits it is all about the garden for me.
My cares melt away when I am in the garden so it is little wonder it is where I spend as much time as possible when it is warm and toasty out.
Propagating plants to get more of what you love on the cheap is so much fun and I share how.
Zonal Geraniums are particularly easy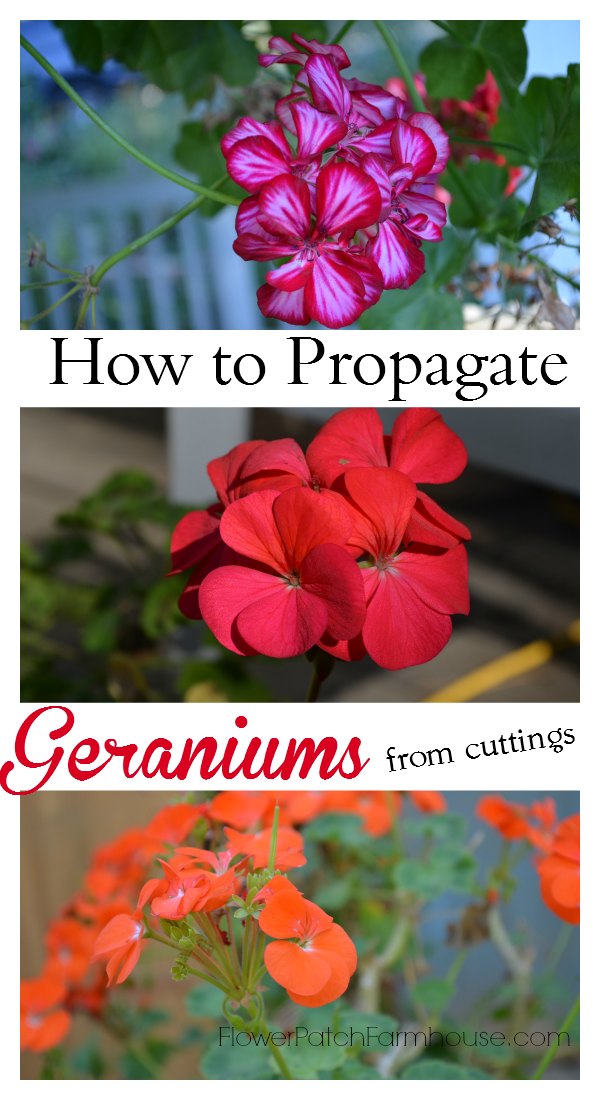 I also shared how to Propagate Lilacs, a Spring favorite around here.
Making plain concrete bricks pretty was a challenge but I wanted to have Garden Markers large enough that they didn't get lost when plants got larger.


Though the photos don't do it justice at all we enjoyed our back deck garden room all summer long.
It was an amazing place to sit and have evening meals and just enjoy the beauty surrounding us everyday.

This next project was a big hit when I first published it and I do plan more for my Secret Garden…Stepping Stone Flowers

This DIY Obelisk Arbor was on my list all summer and by the end we finally got it done.
I can't wait for it to be covered in white roses and clematis!
That is the plan so we shall see how it turns out.

So what was your favorite of 2015 here at FlowerPatch?
I can't wait to hear!