Monday Inspiration from my Garden
Monday Inspiration from My Garden
I am a bit slow in getting my Monday Inspiration post done this fine morning.
I have a very good reason…
first thing this morning,
I went out with my camera to walk my garden
and get fresh photos of delightful blooms to make the download from.
My Iris are sure popping, I can tell they will be a bit less full than last Spring but they got so little water this winter.I am sure that is making a difference.
But they are still gorgeous!

Even the ones that I dug up and separated last summer are going to bloom.
I did a post on digging up and separating Iris if you wish to learn how I do it.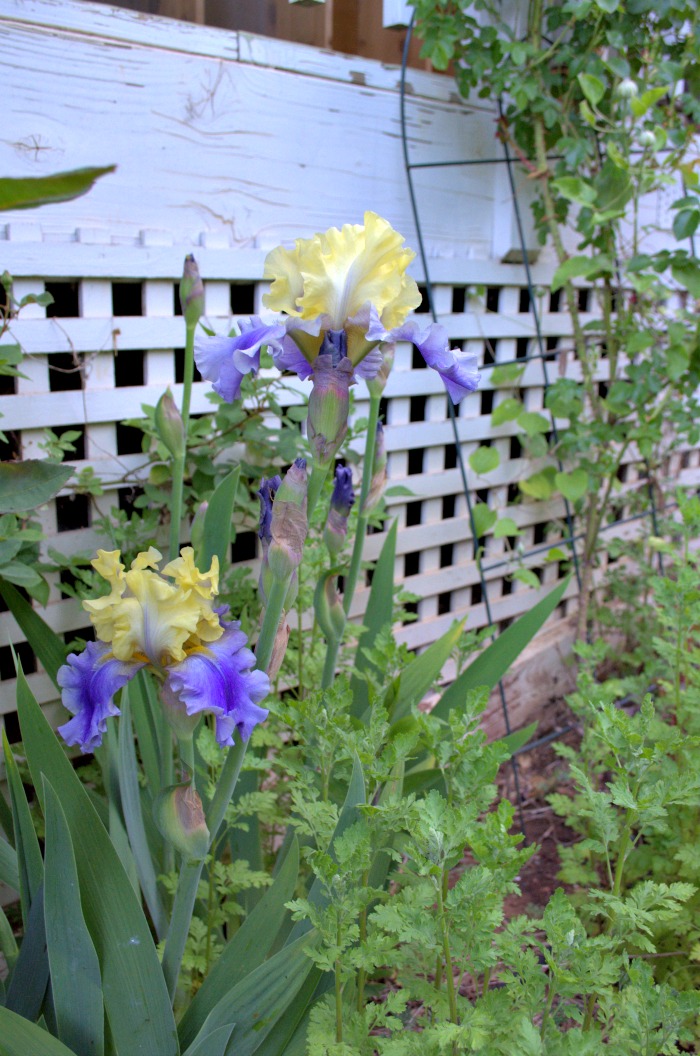 Though my garden is still more than a bit weed ridden, I still get a thrill when a new blossom opens.
Even the roses I dug up and replanted next to my studio are beginning to bloom.
If you recall, I mentioned being at the fair to demonstrate crochet…
well this is how far I got on my project

I had just grabbed some yarn I had in my stash since I was asked rather at the last minute to do this.
But I am loving it.
Click on the photo to get the pattern, if you wish.
It really is a fast and easy one to follow.
Okay, enough from me this fine morning.
I need to get busy, I have an order for 96 signs to get done.
Yes, I said 96!
Plus a few other custom orders.
I am going to be a paintin' fool!
Have a fabulous Day!
to download a higher resolution jpg of the inspiration photo of the day just CLICK HERE