Life is Like a Camera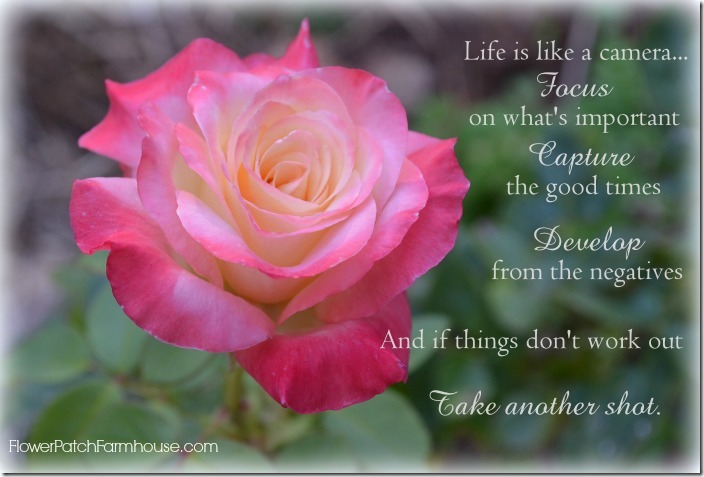 Happy Monday all…here's to a new week….let's make the most of it!
Want to download the above photo in a higher resolution to print and frame???
Just click below.
LIFE IS LIKE A CAMERA PRINTABLE
Enjoy!
I hope all are well and ready to begin a new week. Though I have had a relapse with the strep throat and the virus that brought it on I am going get some painting done today. It is not too taxing and I will feel better for having accomplished something.
Happy Monday!