Last Day of June Garden Tour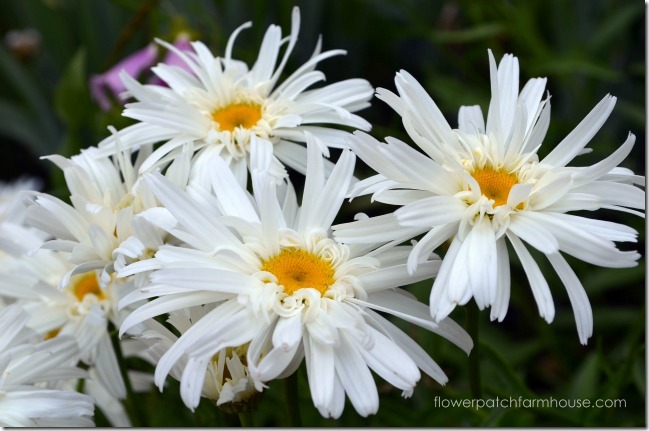 This last day of June dawned warm, at least warm for the mountains. For a full post on growing daisies CLICK HERE
64 degrees at first light is a promise of another hot one. (it was just a little over a week ago that it was still chilly first thing as I stated in this post)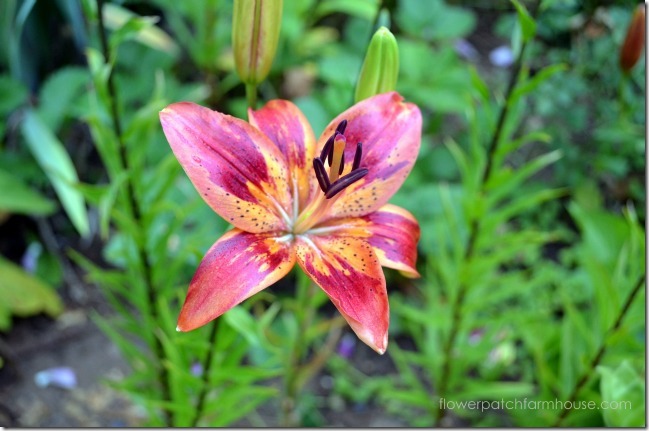 But the garden and I…..
                                              LOVE IT!
Of course, hot for the mountains is the upper 90's.
A piddily temperature compared to other places that reach well in to the 100's and above.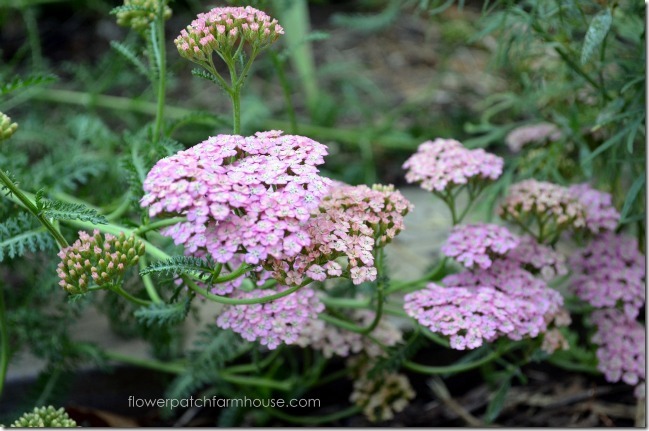 I only spent a brief time in the garden this morning. 
But it was long enough to bring you these photos.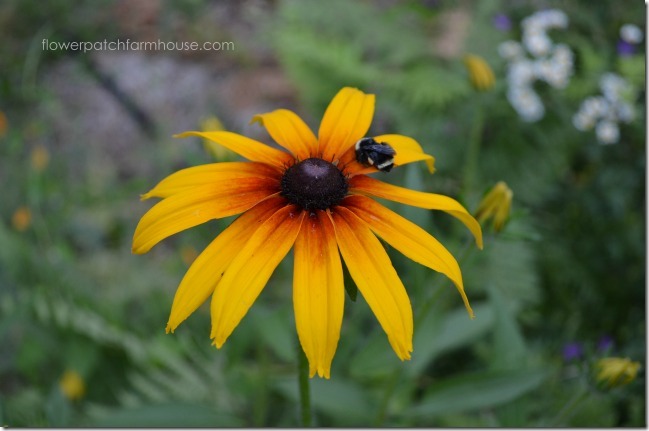 I watched the bees who were just a perky as I…
           flit from blossom to blossom…
                                                     gathering their breakfast.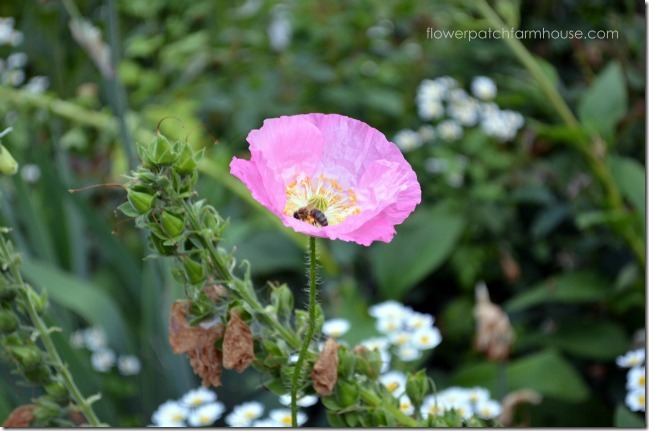 If you stop and listen you can hear the baby Robins squawking at their mother.
I suppose she is not feeding them fast enough, greedy little rascals.
She has built her nest in the ivy that is slowly cloaking…
thus choking the life out of a huge Pine tree across the street.
Makes for a great nesting area but not so great for those of us that sit in the path of that gargantuan tree.  (they have been known to fall when weakened by such things)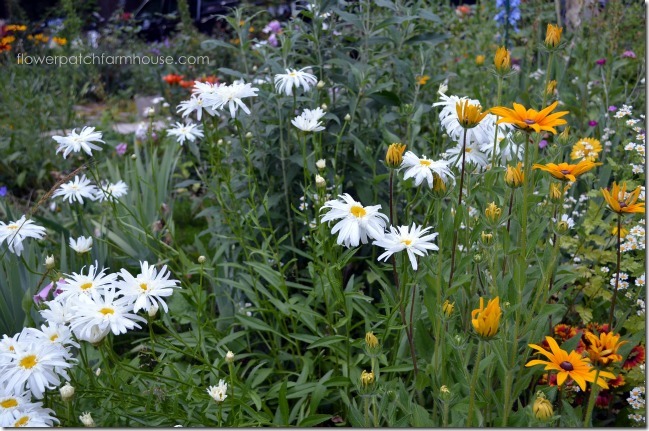 Remember just a couple weeks ago I said the garden would soon be dominated by yellows and oranges instead of pinks.
Well, now I have proof.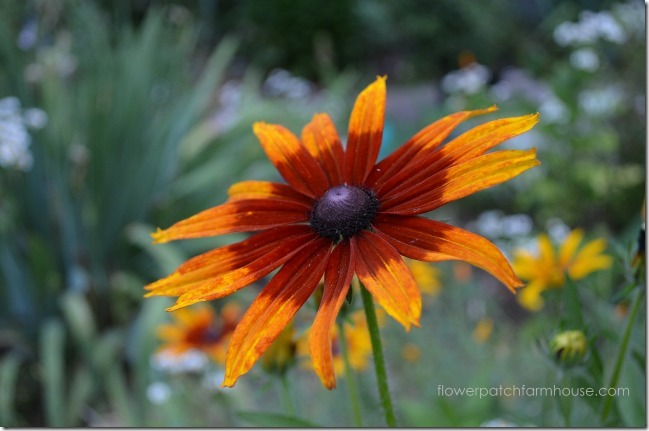 The grand thing about Black Eyed Susans (Rudbeckias), is they thrive under the most challenging of conditions.
Drought tolerant once established, they will bloom from now until frost.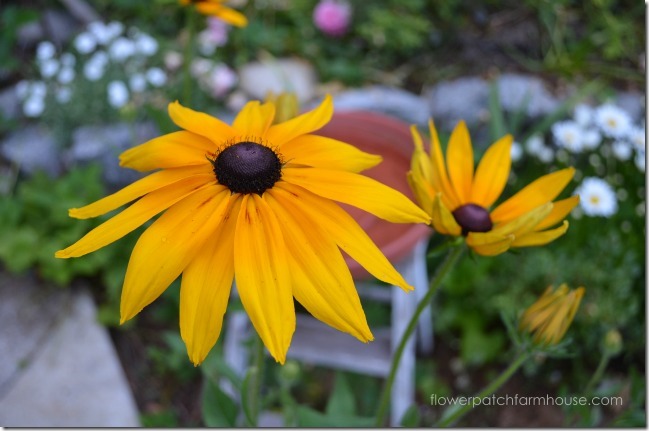 Keeping the garden lit with their golden glow.
They provide an interesting contrast with the gorgeous blue of the Delphiniums.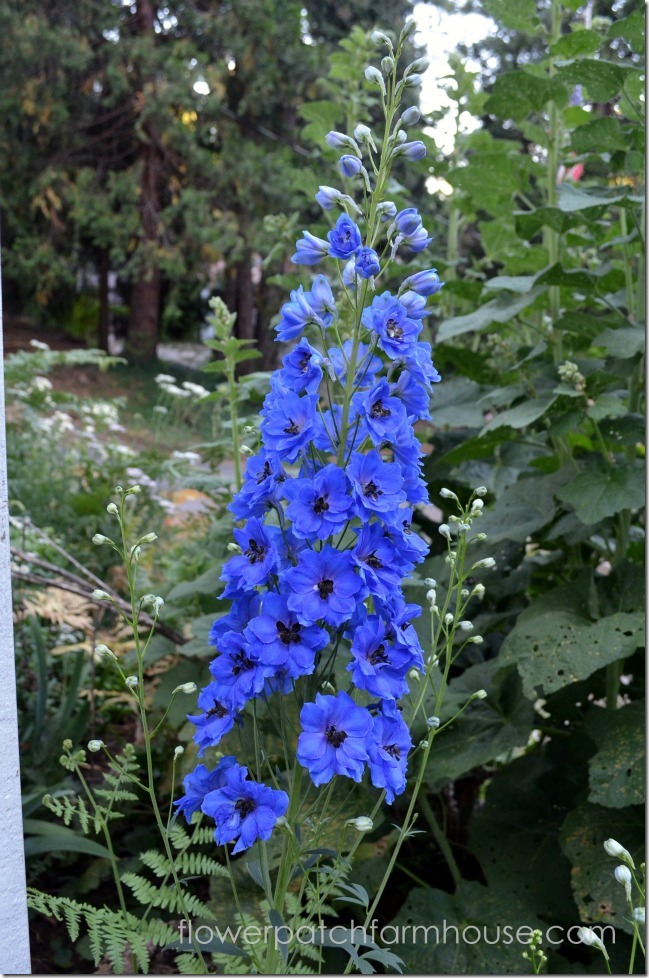 And the larkspur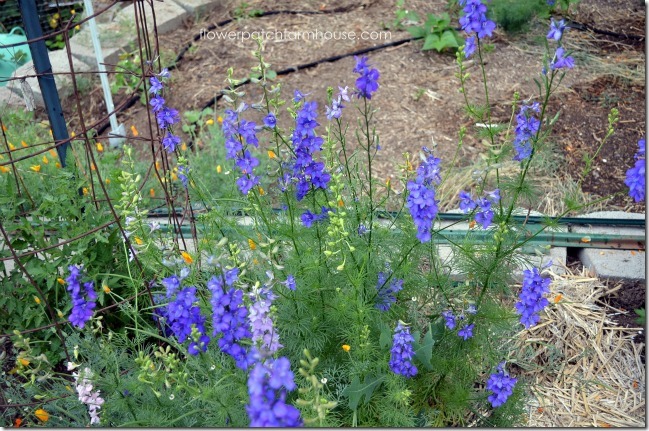 But there is still a tinge of pink left in the garden.
From a soft pink in Eden rose,
(even with the nasty little needle nose beetle damage it is a lovely) 
To the bright fuchsia of the Rose Campion.
Another drought tolerant champ, it will also keep blooming till first frost as long as I dead head it regularly.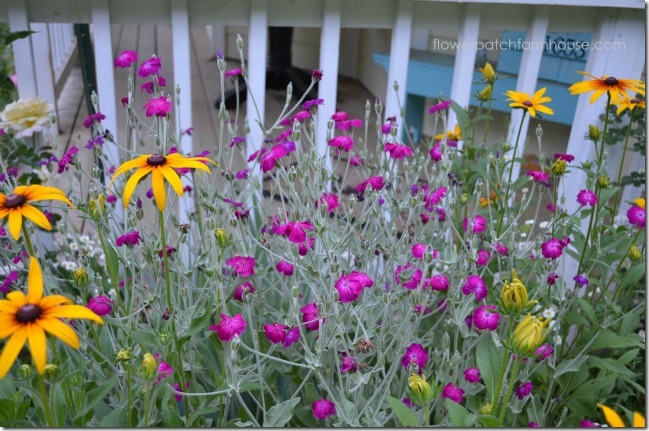 I had a ton of morning glories sprout from seeds that had spread last year.
I have been gingerly transplanting some to different locations around the garden.  They came up where I have my tomatoes planted and I don't wish them to compete.   Morning glories are not fond of being moved.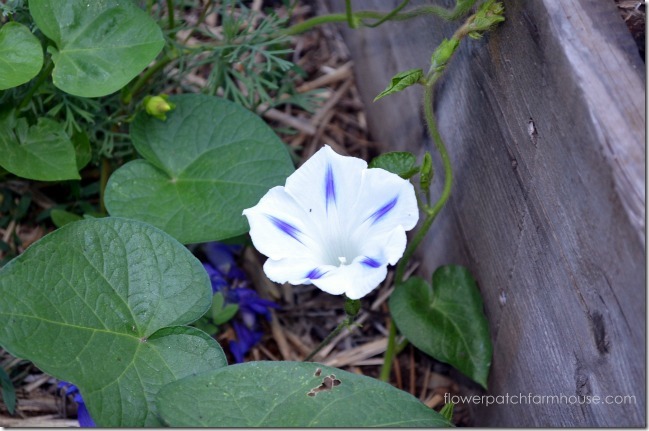 Another volunteer that I have to get tough with so it does not take over here is the Hollyhocks.
These have got to be 8 feet tall and stand in an area that gets no water.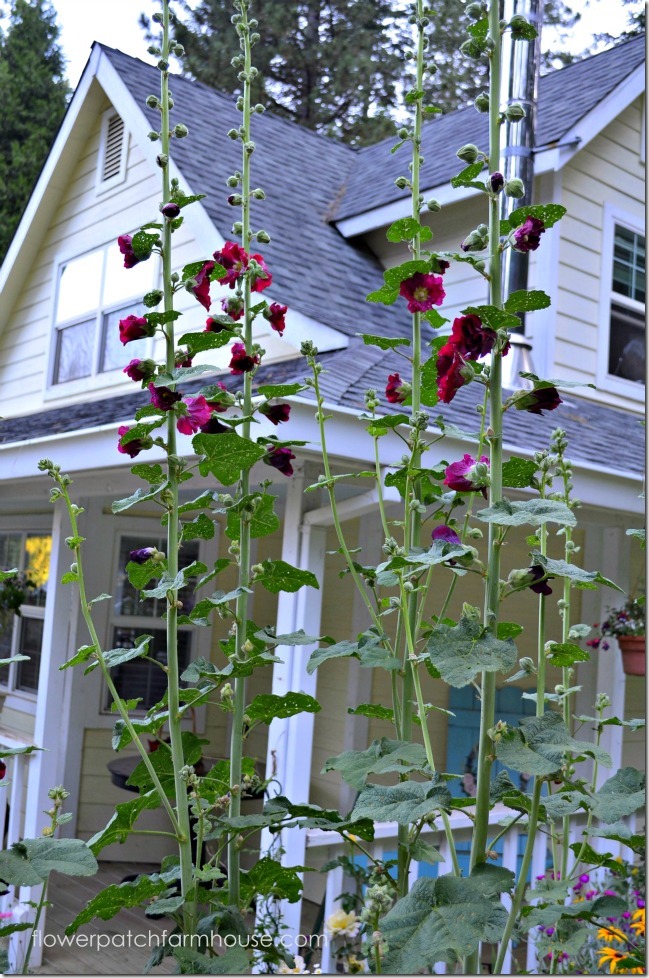 Just a month ago this area was filled with Iris blooms, now it looks like an entirely different garden.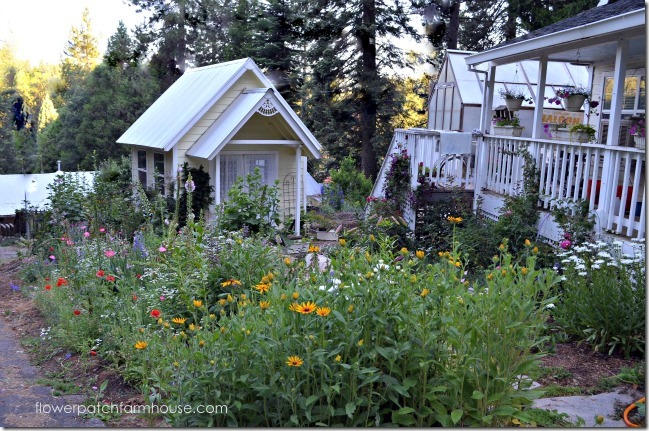 Of course, we must give credit where credit is due.  This fabulous garden is brought to you by the generous contributions of these ladies.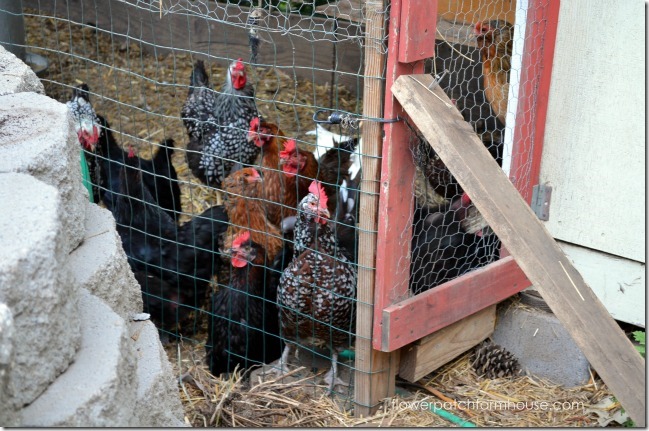 Yes, they supply me with copious amounts of fertilizer that I use to amend the soil.  
I am listening to them now as I blog from one of my favorite spots..
which I posted about Friday. 
Take your time and enjoy the garden,
                                            in the coolest place you can find.
It is a hot one today and I am going out to the studio, it needs some sprucing up inside. 
It looks like a tornado whipped thru it and left it a disaster zone.
I want to get back to doing my painting tutorials and I need my space so I had better get at it. 
Ta, until next time….