I think I will just be Happy today Inspiration
(for a downloadable hi resolution file of the above just CLICK HERE personal use only please)
Happy, happy beginning of a new week everyone! We are getting some rain and the mountain is to get some snow today. We will have to wait and see how much.
In the meantime I enjoyed my garden this weekend. I divided and transplanted many an Iris, took cuttings of roses and potted them up to start new ones, potted up Coleus I had rooted in water and planted some dianthus in the Secret Garden along the pathway. It will make it pretty and bright in the Spring. I love this color…

I am also trying to work on another porch sign. It is simpler than the last, less busy but still fun to make.
Did you see my coloring page I posted Friday, if not click on over to it and download your free copy.
The prompt for today was basket so I worked on sketching a bushel basket and now I need to make a painting out of it.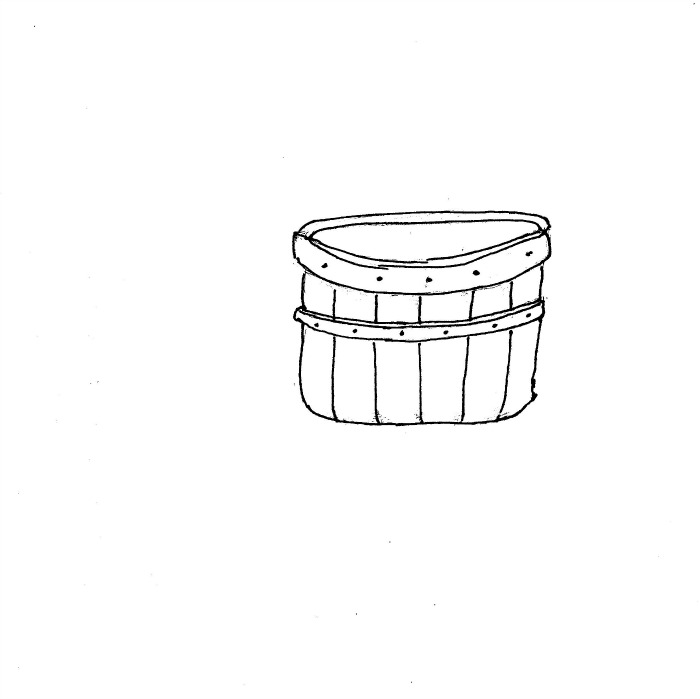 I am following a lettering/sketching course and each day there is a prompt or inspiration, as I said, todays was basket. Each odd day the prompt is for a doodle or sketch and the even days is for lettering. The sketching will be easier than the lettering for me. I think. We shall see how I do. I doubt I will be able to do every prompt as some days are more full than others but I can try and it is kind of neat to have someone suggest what you should attempt rather than brainstorming it for yourself.
I wish you and grand and productive week! It looks like cool weather has hit California at last. We are so glad we have our wood-stove to snuggle beside. I just wish I had one in my studio. How cozy that would be!
One last flower photo for you to enjoy, because I love them so and it is what gets me through the winter.
This Iris is called Shakin' All Over. (swoon)