June 10 Garden Tour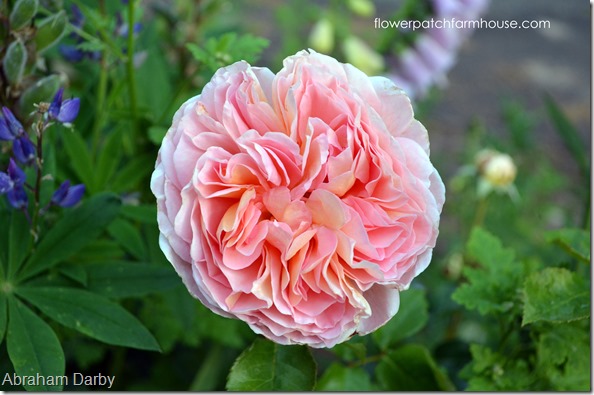 Are you ready for some eye candy then come join me for my June 10 Garden Tour! You wont' be disappointed, there are roses, Canterbury bells and more!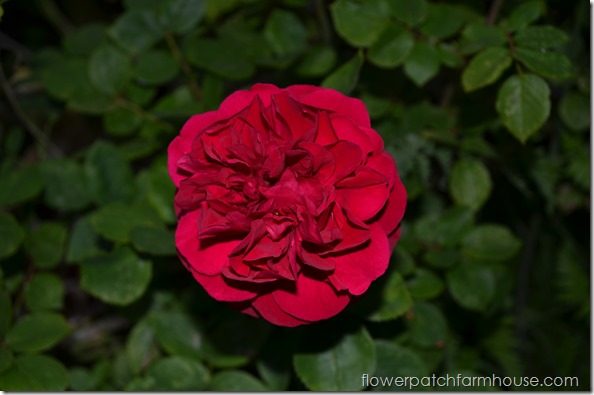 Tess D'Urbervilles
Then, have I got a treat for you.
Seriously.
So come join me on a garden walk again. 
The iris and a smattering of clematis reigned supreme for a couple weeks…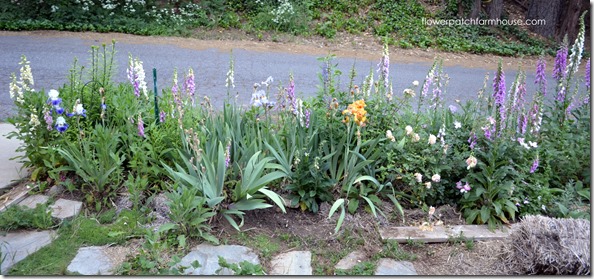 but now the roses and foxgloves are taking center stage.
My Warsaw Nike clematis is still showing off and will for most of the summer.  I have to keep tying it higher and higher.  I love this Clematis, it just does not quit.
This is my back stairs.  Now from the other side,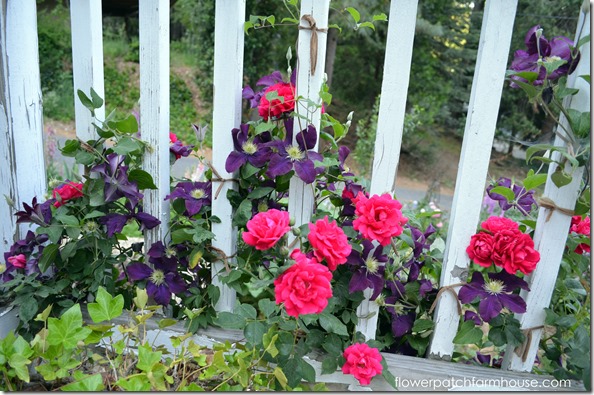 Warsaw is snuggled up to my Grandpa Nute Rose.
There is a story behind that rose, and I have told it before, but I shall tell it again
One day.
In places, the garden is getting way ahead of me…
believe it or not, there is a pathway thru there somewhere, complete with stepping stones.
Really!
I promise.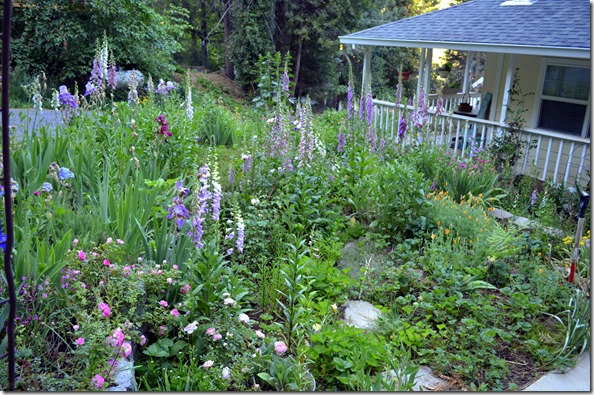 Look close and see if you can find it. 
My Tess rose is nearly covering the arbor on one side.  I have Eden on the other but I am planning on putting another Tess Rose in its place so there is red on both sides of the arbor.
(update: I changed my mind. To see what I have done here just CLICK HERE)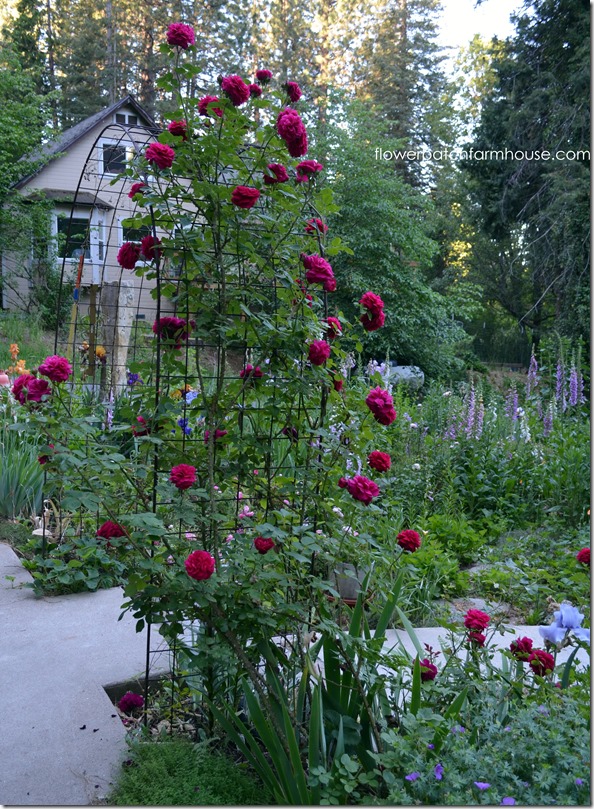 Eden will get a nice new home.
Somewhere, around here.
Canterbury Bells provide a splash of purple in what is now a more pink garden.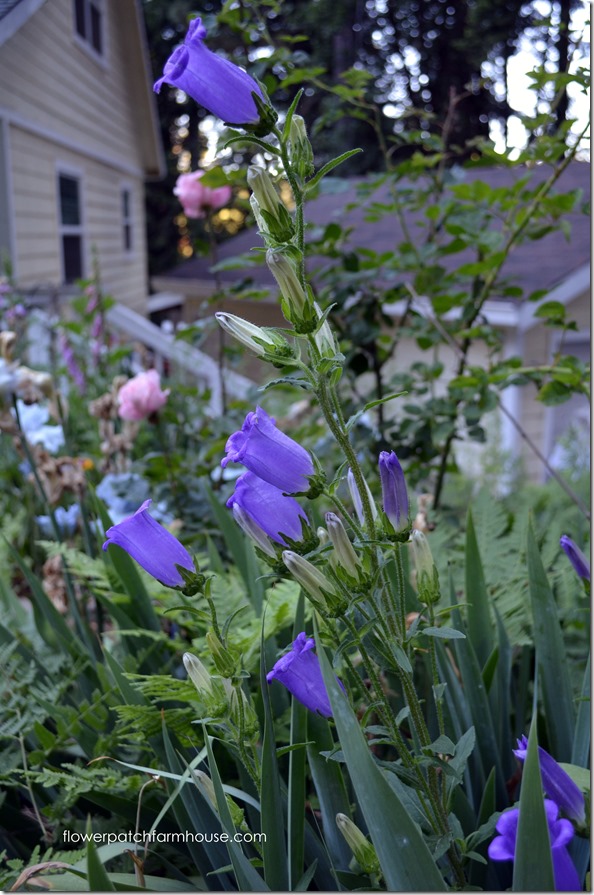 Soon the garden with be dominated by yellows and oranges.
Below are my Gaillardias, another tough, drought resistant, never stops blooming performer.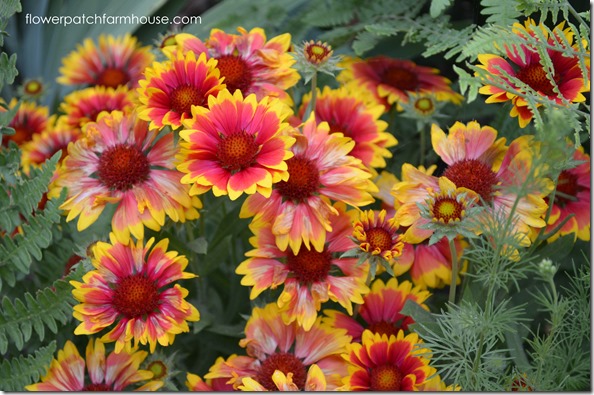 Foxglove, this one leans towards a creamy yellow in color.  The only one like it in my garden.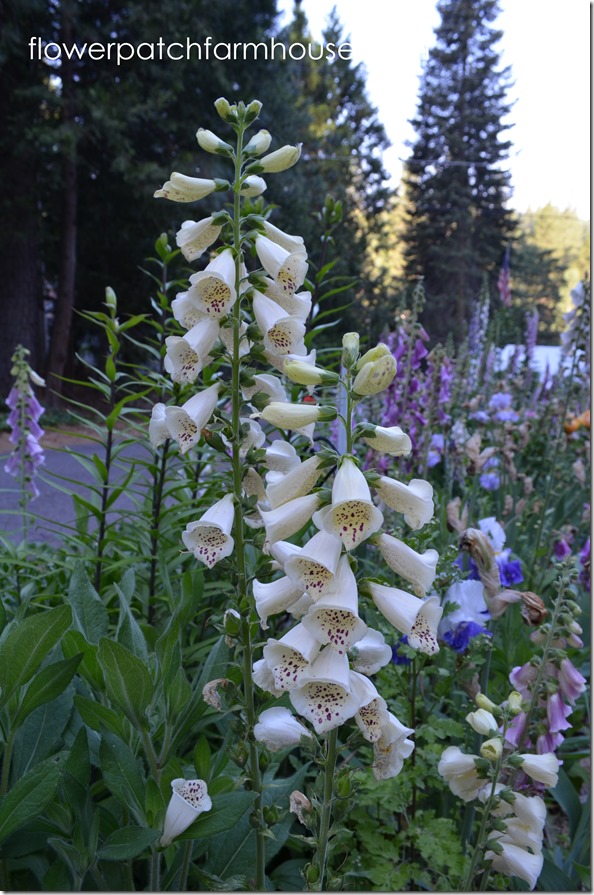 This is barely a smidge of my floral abundance right now but your eyes would glaze over if I kept going
I am not sure why but the deer are not coming around. 
Last night they were in my neighbors back yard but they did not even glance over here.
I do have some tiny wind chimes hooked to different plants and the deer are startled by them when they chime, they run off lickety split. 
Maybe a new tactic to discourage the deer???
Good bye for now, come again.  I will have more to share…and I love sharing.