Blogging Income Experiment – January Income Report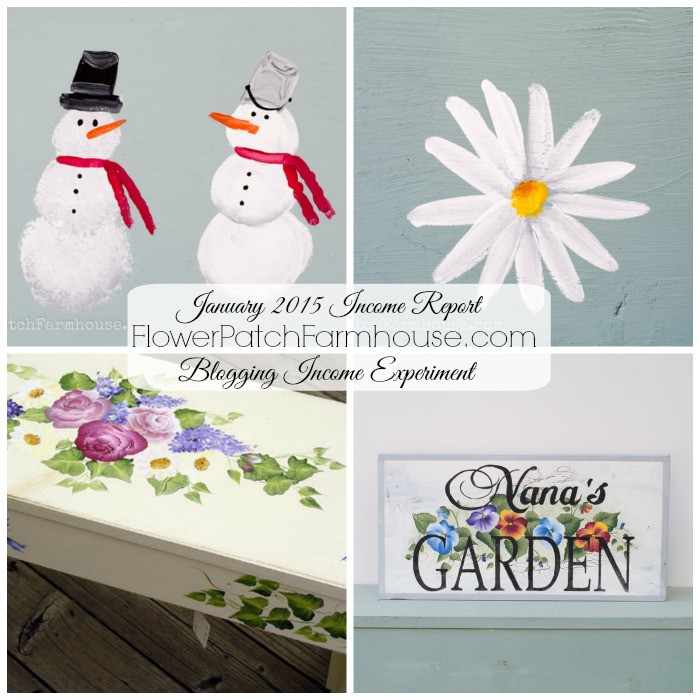 Affiliate Links are included in these reports, which helps keep this blog running and the making of my tutorials and patterns. Thank you for your support!
If you are new to these reports and want to start at the beginning on how to start a blog and the income reports so far GO HERE

Well, another month has past and we are once again visiting how I did as far as growing this blog and making some sort of income.

My signs sales income dropped but that was more my fault than lack of orders. After the holiday rush I had to catch up on other things and let the orders wait. The customers were warned when they ordered that I was swamped so there would be no real surprise for them and they were all willing to wait patiently, which I am very thankful for.
So the income from the sign orders will show up in February as that is when I am completing and getting paid for them.
I also gave up being part of a local gallery, it was taking more time than I wanted and though it did generate a little income it was not equal to the effort I needed to put into it so I decided to focus more on selling on my website instead. I may go back in future and I have been assured that I am very welcome to return, which is gratifying.
Some Added Income Generators
In January I did release some DIY painting Patterns and Plans. I will continue to add to these as I get them completed. I created a page and an easy to access tab in my navigation bar.
I am still working on the Cardinal painting tutorial and should have that ready very soon so it will be added to this page as well. I know many are anxiously awaiting that.

Working on Social Media
One thing I did was I improved my Facebook presence. I shared more, made sure I was active on Facebook each day and joined a Facebook group board where we promote each other. All of which seems to have helped. Scheduling posts and shares throughout the day was a big part of being able to do that.
Here is a link to a video that helped me: How to Grow Your Facebook
I also am learning more about how to better my Pinterest boards for my business but I am just now utilizing that and will have something to share (whether or not it works) next month. I also made my Pins into Rich Pins. I will share more on that in another post.
I started to participate a little bit more on Twitter but that one is still a mystery for me and I am just feeling it out. I am trying to do this slowly so I get better at one social media outlet at a time. January was Facebook time and from the numbers I feel it has been beneficial. One caveat is Facebook is always changing its algorithms so tactics have to change with it, keeping up with that is a challenge.
The Income
So lets get to how it all turned out. First the income numbers:
Income
Sales (signs and patterns) $146.96
YouTube 66.99
Sovrn (also known as Lijit) 12.07
Adsense 207.40
Total $433.42
Expenses
Hosting with BlueHost $ 20.00
PayPal Fees 5.08
Shipping 11.59
Total $36.67
Profit $396.75
You will note that my Adsense income increased more than 100%, and I can only contribute that to more page views and that was surprising to me as everyone says to expect a dramatic drop in RPM and CPM rates (how much you make per page view) in January and that was not the case here.
Though my overall profit dropped (from my not getting many sign orders painted up) I am pleased with the increase of so called passive income (income from just your blog being there and getting traffic).


The Stats
My page views took a flying leap, they more than doubled from December
…I am hoping from all my work in improving my social media presence;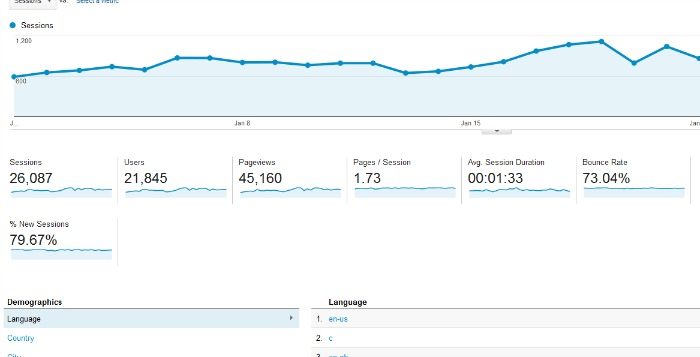 Next is my referrals, or where my traffic came from, note Pinterest in first, a testimony to the value of taking great photos and utilizing Pinterest to the full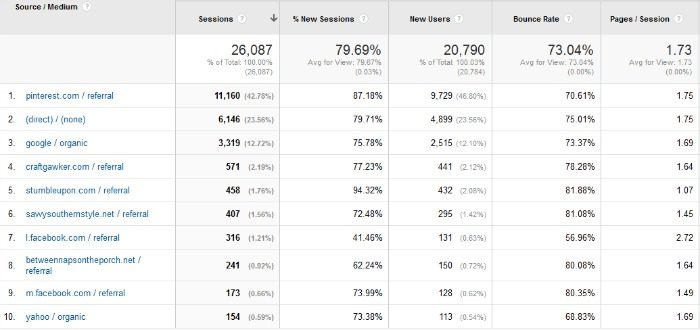 Here is one thing I am going to be working on this month:
Taking Better Pictures with your Cell Phone (this gal takes amazing photos with her iPhone and since we carry them with us always it will be useful to know how to take awesome photos with it)
Here is to another great month and more painting tutorials and patterns!