I miss the Inspiration posts I did a while back and I know some others have too. Just a pick me up for Sunday mornings.
Sunday inspiration for December 16, 2018. You are welcome to follow the link provided to download the photo.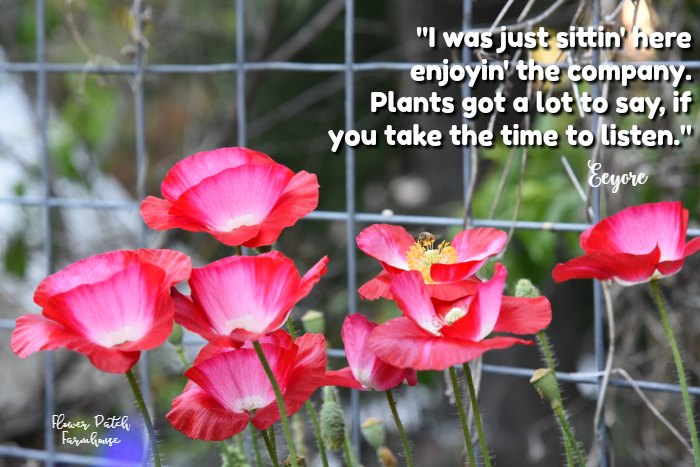 I didn't realize Eeyore was a garden lover but he is one of my favorite characters. I knew we were compatible.
Click here for a High Resolution copy you can download. (personal use only please)
I was going through photos to try and make a calendar at Wal-Mart photos for myself and I remembered I used to send out photos with lovely quotes on them. Some traditions just need to be continued.
An uplifting thought can brighten any souls day and sometimes we can really use a ray of light.
Yesterday I went to one of my favorite garden centers a half hours drive from home. It was a sunny day with a high temp of 60 degrees and I was enjoying it more than you would think. I hadn't realized how much I missed being outside without shivering and enjoying looking at lovely flowers instead of snow and mud. The violas there were so intoxicatingly fragrant I was tempted to scoop up a few.
I refrained. I have several planted in my pots and along paths already. It just needs to warm up for them to flourish and reward me with the scent of Spring. (my part of the woods is much colder this time of year than the town where the garden center is located). I know, Winter has not even officially began and I am already hungering for Spring. But that is me, I am not a fan of winter and if I could fly away to somewhere warm and sunny I would be outta here in a heart beat. Instead I will just toss another log on the fire and warm up some delicious soup to tide me over.
Have a wonderful Sunday! Rest, enjoy family and be safe.