I never lose.  Either I win or I learn.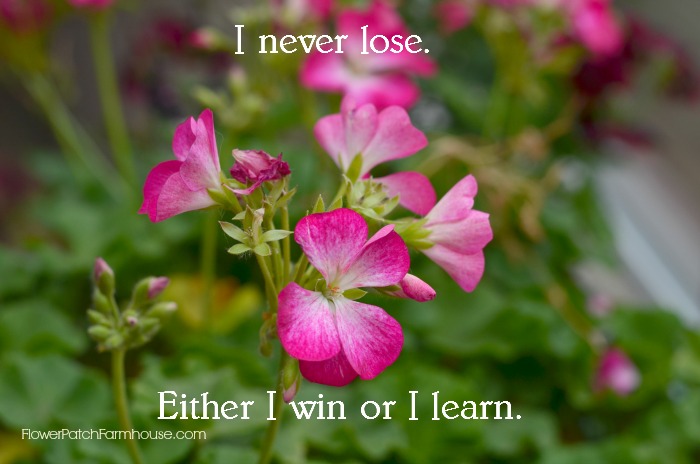 (for a downloadable high resolution photo of the above quote just CLICK HERE)
I loved this quote because it fits my attitude and I picked a geranium bud since I am busy taking cuttings and rooting them for a big collection of geraniums in my garden this summer.
How was your weekend?
Ours was busy but relaxing. We took a little sojourn to Napa Valley and surrounding areas.
For my hubby we went to an air museum where he was able to enjoy the display of several vintage and modern airplanes.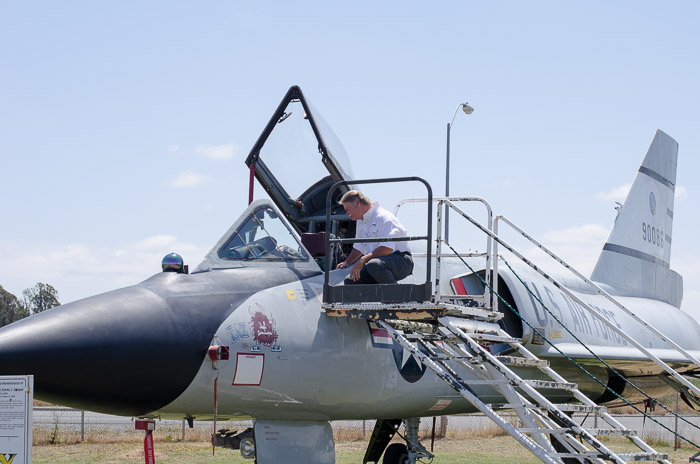 Then we went to the Luther Burbank House and Gardens, what an interesting tour that was!  (I enjoyed the planes too)
I found Luther Burbank's history and his work so interesting.  His greenhouse was drool worthy.  My husband took a good long look at the ingenious way it was built, he was impressed, especially since it was built at the turn of the century.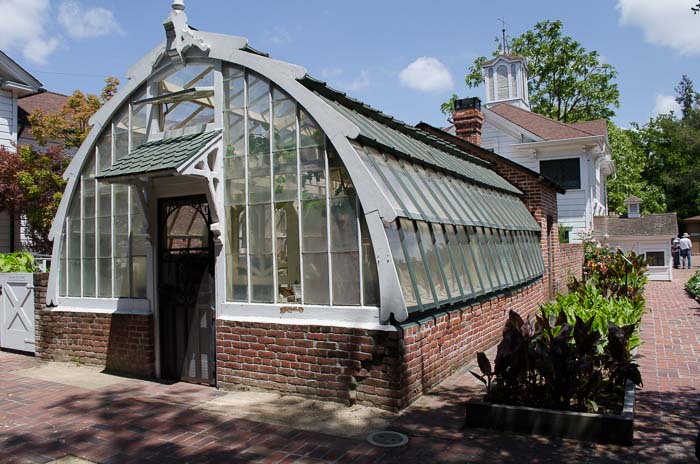 I had not realized how many roses Mr. Burbank developed and hybridized.  The rose garden was actually in a compact area but they had tons of roses in it.  The arbors supported roses that had trunks the size of my upper arms.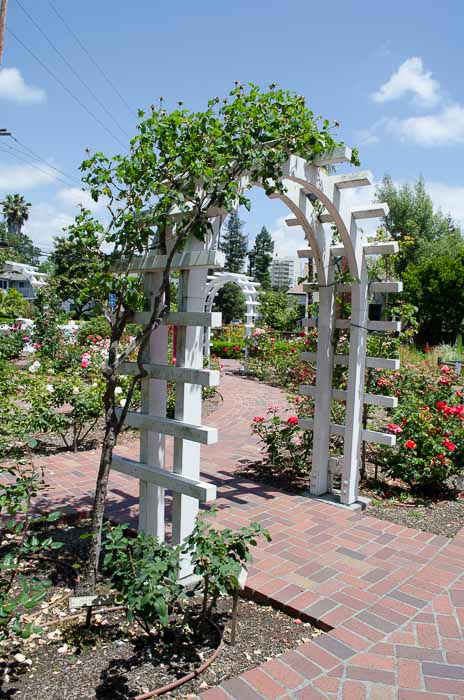 Have you heard of a white blackberry?  I hadn't either but he developed one.  And he was the developer of the well known Shasta Daisy which now has many sports.  I have one like this below and it should bloom this summer.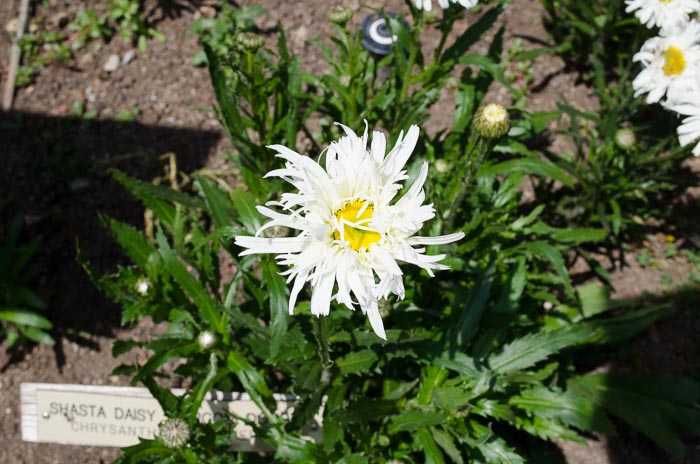 I fell in love with one particular rose.  It was filled with blooms, thorn-less and so unique.  And wouldn't you know it, it did not have a name marker so I have no idea what it is called.  It has clusters of single petaled flowers just covering it.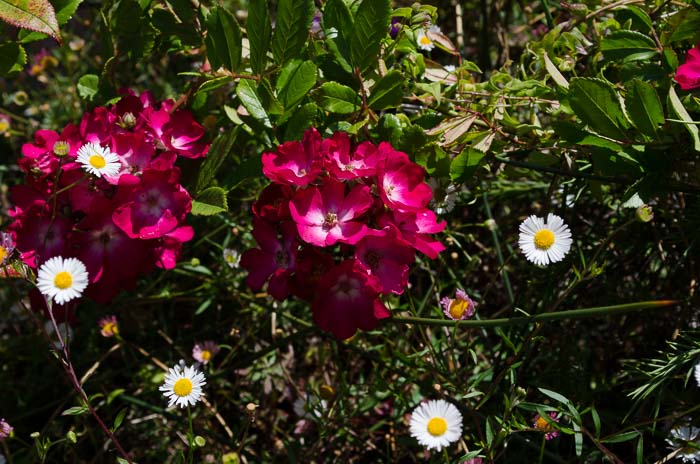 They had a spectacular Sally Holmes climbing rose making its way up a trellis.  I have not tried to grow one but I do know they are breathtaking when in full bloom.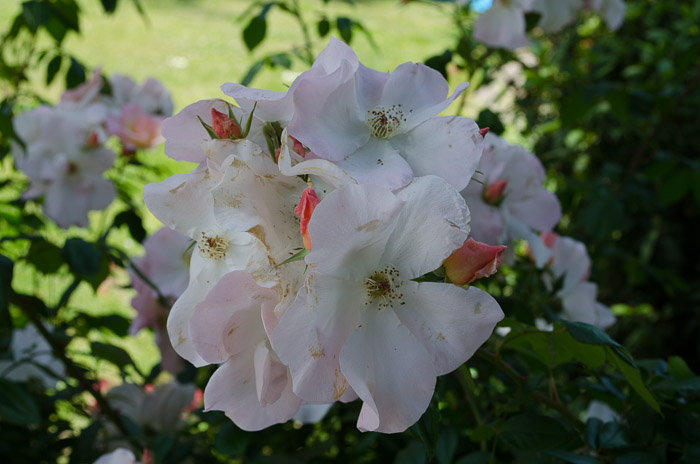 That is just a small taste of our tour.  If you are ever in Santa Rosa, California, I highly recommend visiting the Luther Burbank House and Garden Museum.  One thing that I was taken with was the flower beds were not weed free.  They could've used a good weeding but it did not detract from the beauty of the displays.
And that reassured me that my garden does not have to be perfectly pristine to be beautiful.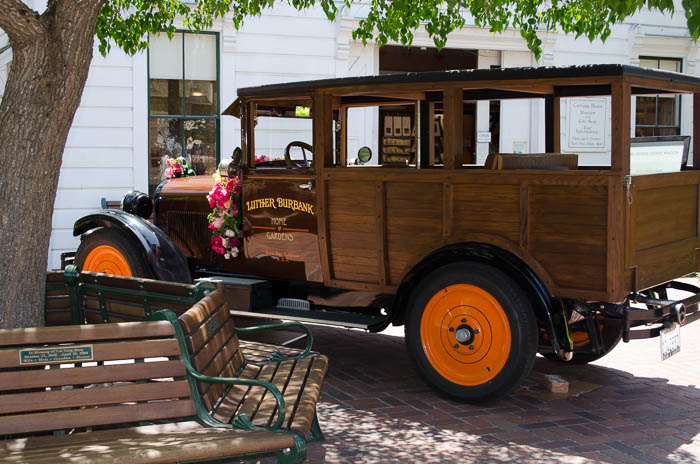 Have a great week!