Garden Journal March 25 & April 1, 2018
Garden Journal March 25 & April 1, 2018. This is a combination post as I need to catch up with the calendar. I am loving keeping this journal yet, I am struggling to do so.
Garden Journal March 25 & April 1, 2018. I will show comparison photos of the two weeks and show you what a difference one week makes depending on our weather. I will link videos of both weeks at the end of the post in order of date.
(if you click on a photo it will take to to the full size version)
Greenhouse
Starting at my Greenhouse you can see I have been dragging plants out that so they can acclimate to conditions outside of it. Most of these are tough customers. How I wish the photos had more green in it but this is what Spring truly looks like around here.
The snow is all melted and it is warm enough inside the greenhouse that the auto vent has the one panel lifted up for air circulation to cool things down a bit.
[foogallery id="15218″]
Secret Garden (back garden)
The Secret garden shows a dramatic change. There are tons of seedlings popping up all over the place where there was snow the previous week.
[foogallery id="15223″]
Side Garden
The side garden on the path to my Flower Patch Cottage studio is ready for me to tackle it in earnest. I am going to move the flagstones around a bit and I am planting new roses along here as well as pulling out a thing or two.
[foogallery id="15227″]
Front Garden
The front garden is looking greener as well. Lots going on here. I am digging up roses by the front rock wall so we can replace it while trying to to disturb too many of the tulips I have planted there. They are perennial tulips that spread like daffodils do. I like that they do that, I do not have to replant every year.
[foogallery id="15232″]
Now that you have seen the overall garden in its awakening state lets get some close ups of what is bright and pretty.
Whats Growing
I have some dianthus in pots, I bought a six plant and potted them up in 4 inch pots to grow on and now they are ready for the garden. They will withstand any cold weather days or nights but bring a spot of color to wherever I decide to plant them. I have many in my garden that come back every year but they are not blooming yet.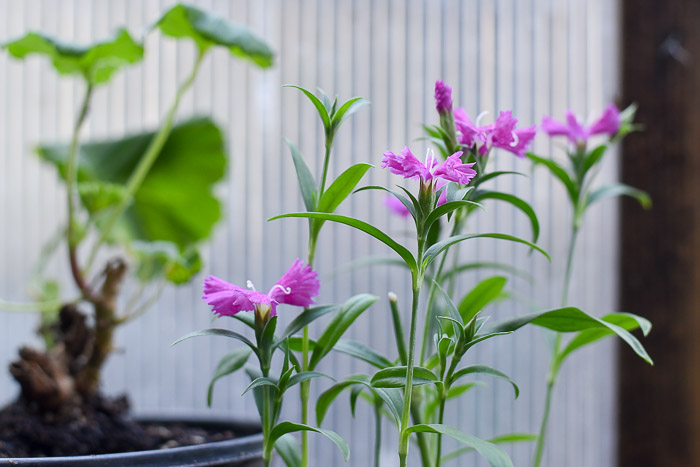 I have seeds cheerfully popping up in the greenhouse as well, these are an early, cold tolerant tomato. The seed packet was old so I did not think they would germinate when I tossed them into the container on a whim. I was wrong. I took this photo last week, they are already twice as big. I had them on my plant rack on a heat mat like I show in this post…Seed Starting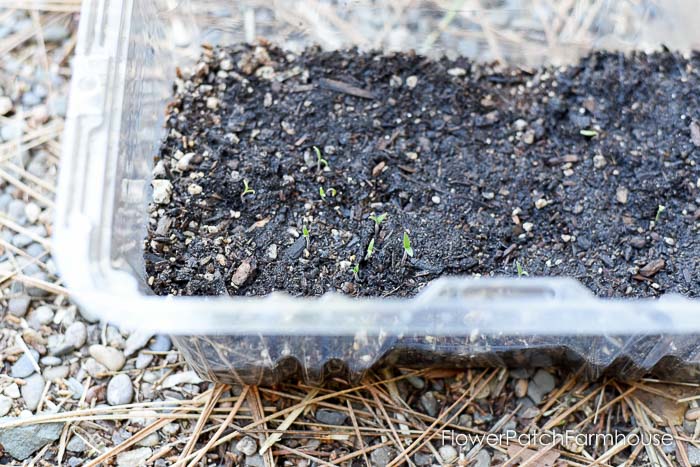 My sedums are coloring up nicely. This one is called Tri-color. There are a few larkspurs sprouting here too but those will get pulled out. They don't transplant well so they are destined for the compost bin.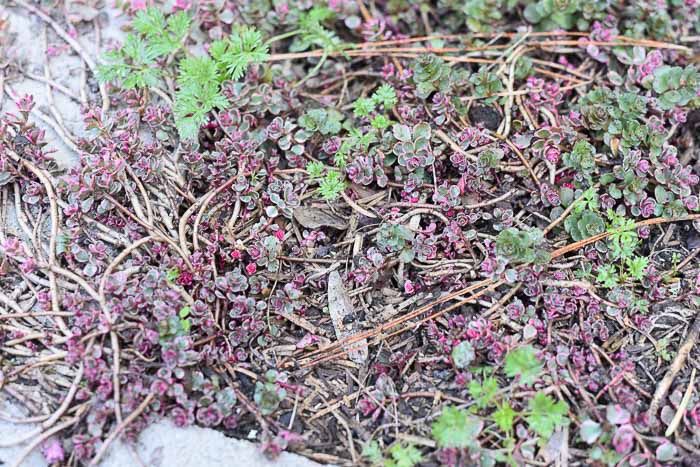 The spring blooming bulbs I planted are beginning to pop up. These are my flowering Alliums.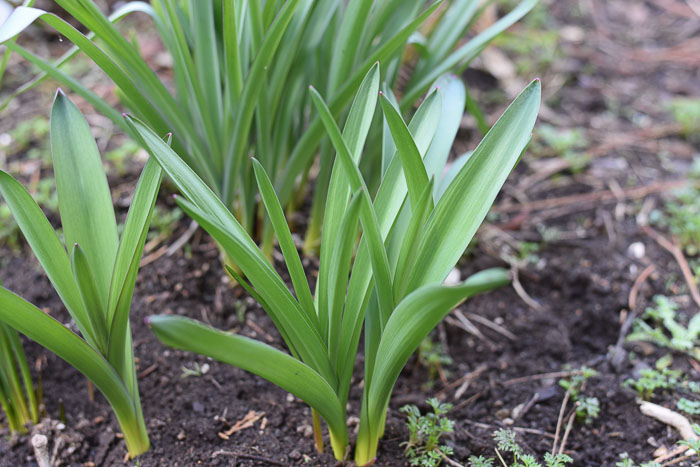 Hyacinths are starting. I have lavender and these bright pink ones. Most of the time they are just getting to their peak of bloom and we get a hard freeze that will burn them to a crisp. Lets see if they get a reprieve this year.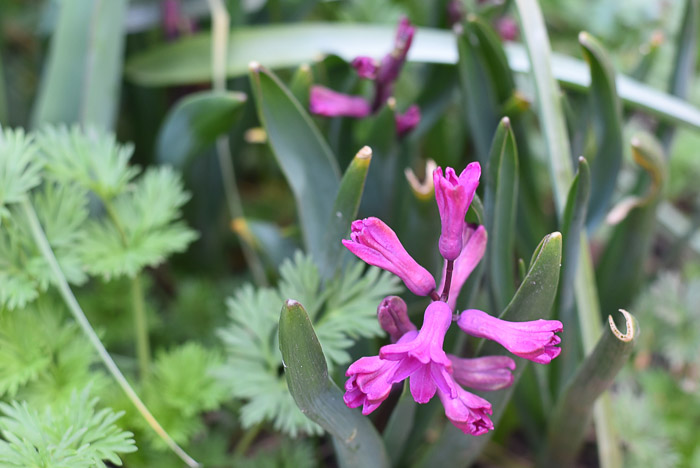 My creeping rosemary is putting on some delicately beautiful blooms.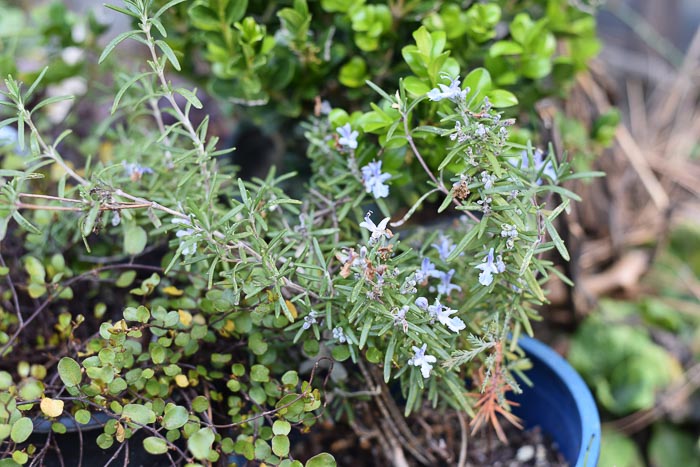 I have lots of Dahlias in pots in my greenhouse trying to get some sprouts large enough to take cuttings from. They are slowly awakening.
Here is a video of my garden from the week of March 25th.
And video from week of April 1
I not only show you the overall but some up close of things popping up from the ground.
Next week I will be gone to Fredricksburg, Texas at a painting workshop. There won't be a garden journal update but all the things I am planting and transplanting will get a good watering from some more drenching rain predicted for this weekend and on into next week.
Happy Gardening!
Whats growing in your garden?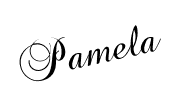 More Garden Journal Posts
Garden Journal 2018 Beginning
Garden Journal March 12
Garden Journal March 19