Free Printable 2018 Calendars you can download and print from home.
Here are some of the prettiest free printable 2018 calendars linked in one spot for you.  I will add to this collection if I find more free downloadable calendars in the coming months.  I had actually wanted to create one myself but haven't gotten around to it so I did the next best thing and found some others for you all.
Many of my blogging friends have put out their own downloadable 2018 calendars so you have a variety of choices to pick from.
Mine is not fancy but I am going to hand paint each month according to my whim. I used a font that is simple and inspired by Rae Dunn Pottery so many like.
For some reason the border is cut off in the photo but rest assured it is on the PDF you will download.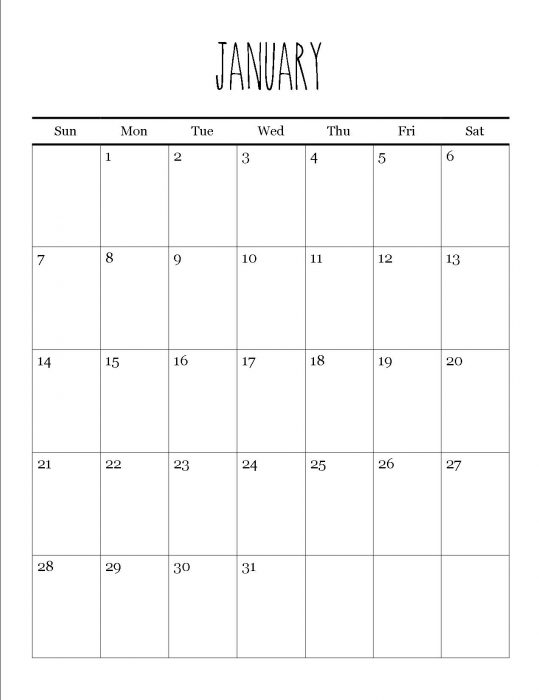 I have it available in both the Profile and Landscape format. Click the link to get yours emailed to you.

For the calendars below just click on the highlighted name of the blog or the photo to get the calendar you wish.
You know me, I love flowers so this calendar from Janet of Shabby FuFu caught my eye immediately.
Continuing the Flower theme is Ann of On Sutton Place…hers is in beautiful watercolors and there is additional items available to download as well!
Debbie of Refresh Restyle created a fabulous day designer/calendar for us to all download.  I know this is another one I am going to enjoy thoroughly!
I love the Victorian flare of Kerryanne's (of Shabby Art Boutique) calendar.
This is from Cottage Market and it is an animal watercolor calendar…just gorgeous!
More Calendars you can Download and Print
Katie at Little House of Four
Printable Haven Floral Calendar
Vintage Camper Calendar, I Should Be Mopping the Floor
Printables and Inspiration Horizontal Calendars and Planners
The Cottage Market Floral Calendar
The Organized Dream Calendar and Planners
Goodbye 2017 …. Hello 2018
I have lots planned for 2018 so I hope you can join me for more DIY, Gardening Tips and Recipes.