Facing 55 and Feeling Fine!
Would you believe I am facing 55 and it isn't a reason to lament. I am not old, just well seasoned.
Yep, I am becoming an official Senior Citizen complete with discounts! I have a couple months yet but when you are this close does it really matter?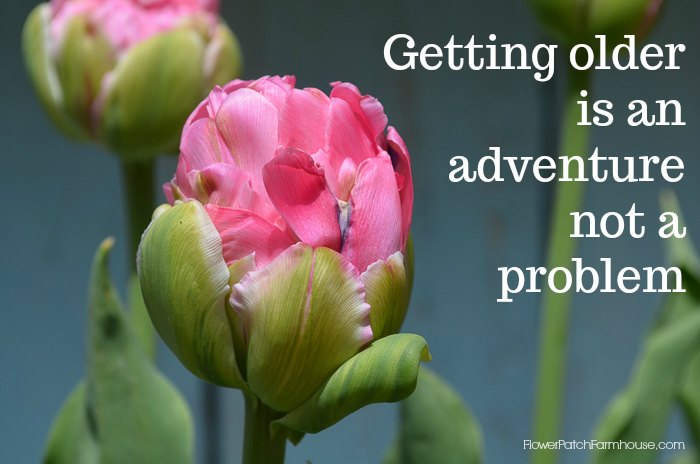 I love how these young, fresh out of school checkers at the grocery store gingerly ask if I qualify for the discount on Senior Citizen day. It is as if I am going to go postal on them if they are wrong.
I know they have to be careful, I have a friend who is a bit younger than me who gets terribly offended when asked. She claims she won't even accept the discount when she does officially turn 55 and I feel sad for her. She is so wrapped up in a number that she cannot just enjoy being alive and healthy.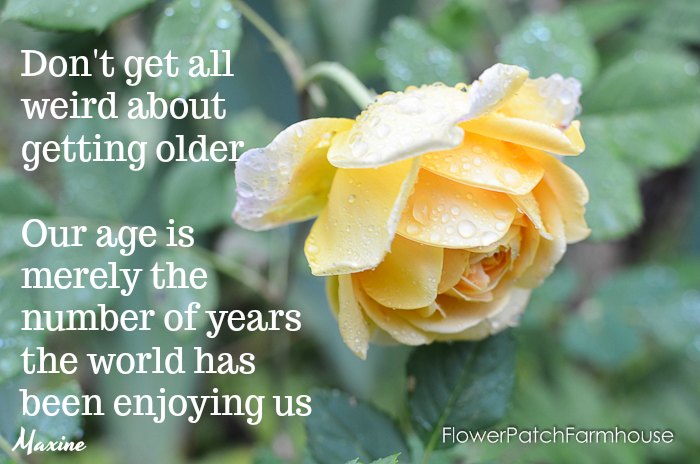 I must confess getting older is not for sissies. You have to be more cognizant of things. No more eating what you want and not having it land on your hips or wrap itself around your waist. Yes, I was one of those rare souls that could eat a ton when I was younger and not gain so it is tough to have to be more restrictive of what passes my lips. And there are days that being over 50 just kicks you in the fanny. I have tons of energy but I do notice that I have less than in my youth and I cannot work as hard as I used to without it resulting in a few more aches.
That being said my age and/or limitations do not define me. I don't look back and pine for what I used to be able to do and focus on the present. Being older and thereby wiser (more experienced) brings insights that you just can't teach an 18 year old. Getting older has created an emotionally stronger and happier me.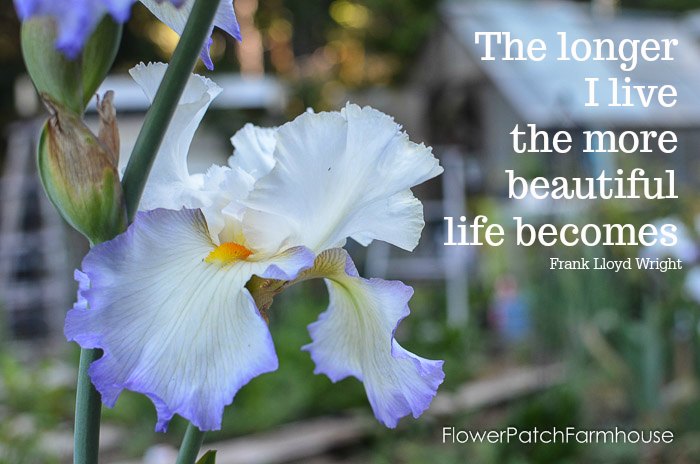 I have learned that what you look like, what you have, or what others think of you is not important.
What is important is how you make others feel. Being positive and up building makes you beautiful even if you are wearing extra pounds, some well defined wrinkles and love handles.
By this time in life you should realize it isn't about you!
I have not lived a charmed life, I have sat beside loved ones as their life ebbs away, been in an abusive relationship, watched my children suffer and have the power to change that taken away, and every day I was going through the toughest struggles I would wake up every morning and make myself think of my blessings. Even the smallest positive thing was counted. Thinking positive does not make your problems disappear, but it does help you to cope with a better attitude, which in turn can go a long way.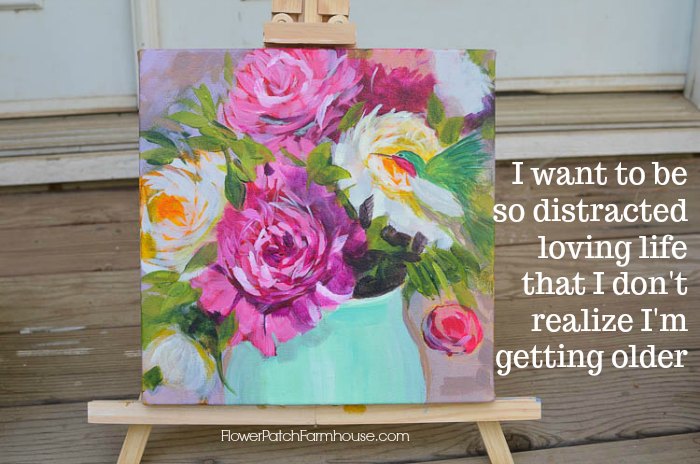 Being fabulous and fifty means not wasting time wishing I could do something but taking the plunge and doing it. Take up a hobby or skill you have always wanted to pursue. Get rid of the can'ts and find a way to just start even if it is in tiny bits.
I get comments all the time of ones with such limited time that they cannot possible take up painting, something they dearly wish to do. I know what that feels like, the desire to create is strong in us. So I am trying to brainstorm a new series for my other blog called 10, 20, 30 minutes to paint so anyone could take a moment to sit down and create. Even those with very limited time. It is taking a long time to put together but I know it will be just what so many want and need.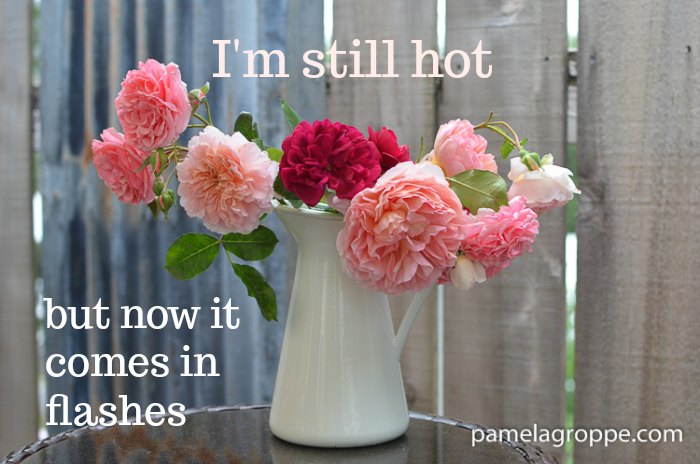 Then of course there are those "power surges" that come at the most inopportune times, one minute you are bundled up against the cold weather and the next you are ripping off as many clothes as you can while maintaining a bit of modesty. I try to embrace them and dream of a vacation in the tropics as I sip more ice tea and fan myself vigorously. Side Note: Those folding fans you can tuck into your purse are a must.
Another blessing that comes with growing older is touched on in this quote from Maxine.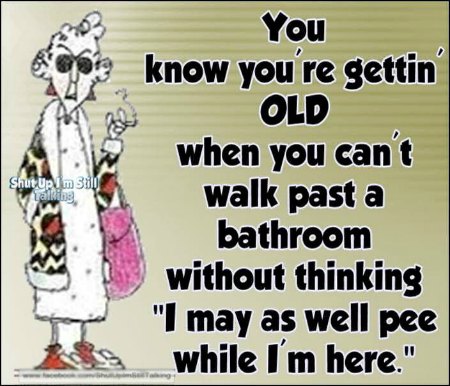 As I said, getting older is not for sissies!
Being so comfortable with myself makes it easier in my blogging too. So many are rabidly trying to fit their content to what they think readers want that it becomes work, drudgery. I am here to do something I truly enjoy and if my squirrel brain wants to flit over to something about my greenhouse, I share it. Did I make a new sign this week?..then I share that. I know many here are for my garden posts but I hope they enjoy the fixing up of things in our home that I will be sharing as well. Just sayin'.
I had so much fun gathering up quotes to use with my photos. Narrowing them down was quite the challenge, so I hope you enjoyed them.
So, if you are 'older' what do you find you love about this stage of your life?
This post was inspired by a group of supportive "over 50" bloggers. We are each sharing something on becoming golden, some talk about fashion, some DIY and some like me just ramble on. Hop on over and see what delights they have for you. The links are below.