End of June Garden Walk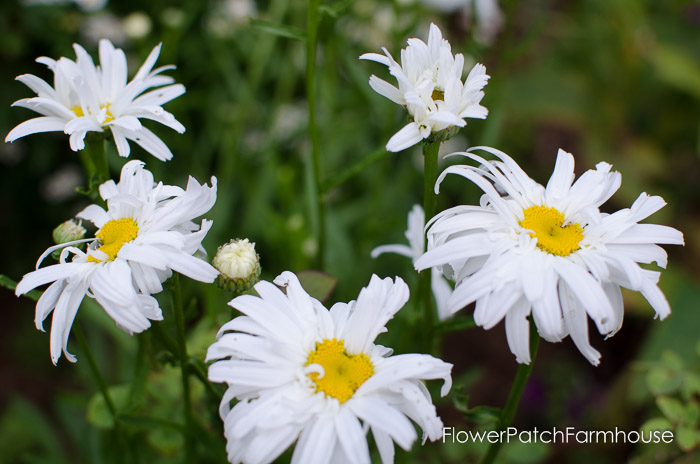 June is ending (sniff) and that means a whole different set of flowers are blooming.  Last month it was Iris with a few roses mixed in but now for the really warm weather lovers.  Daisies are a cottage garden favorite and I have a great variety of them.  My latest addition is Aglaia.
A freind gave it to me, she has nicknamed it Shaggy Maggy, which I think very fitting.  She's so fluffy!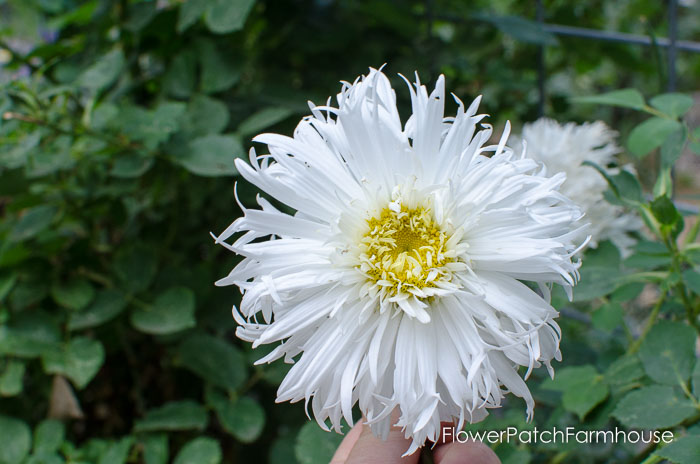 Though I have a couple fancy varieties I still do love a simple daisy..I have these with short petals, long drapey petals and regular perky petals.  I love them all.
(CLICK HERE to see more about Daisies)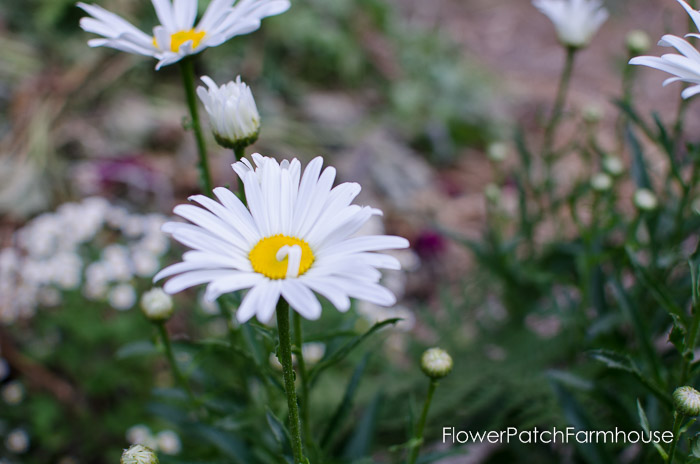 I have some planted next to my Firefighter Rose, this is the sweetest smelling rose, the scent carries on the breeze right into my studio cottage. I thought the white daisies would be a fantastic contrast for the luscious red.
The only downside to this rose is the deer love it.  They will bypass a dozen other plants, including roses and head straight for this beauty.  So far this season I have not been bothered with deer but they will come.  I need to get some deer repellent spray and start spraying everything.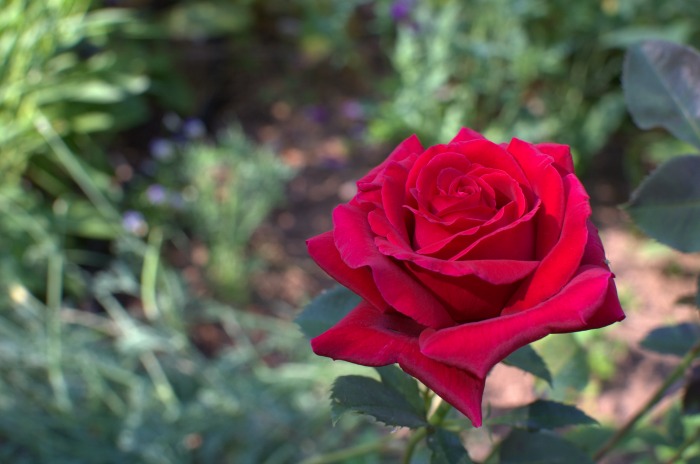 I also have let Feverfew just go wild everywhere, it is a great filler, the deer don't like it and it is easy enough to yank up where I don't want it.  It's daisy like flowers are so dainty and they also a great contrast for other brighter colored flowers.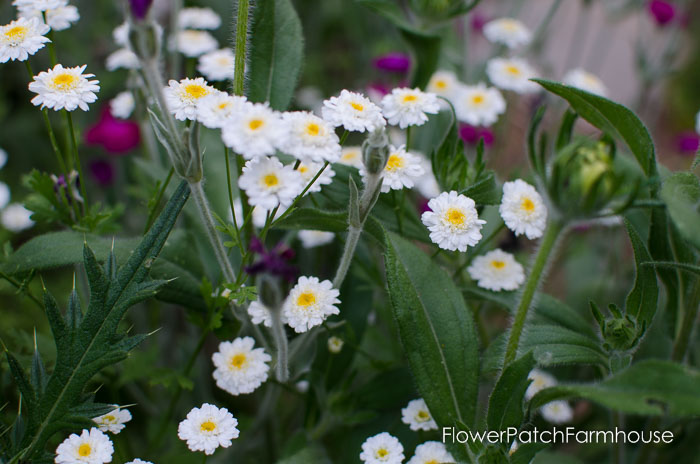 Another flower that has made itself at home here is Rose Campion, it has seeded itself all over and the bright fuchsia flowers are so cheery.  The leaves and stems are a soft furry grey green which leads many to erroneously believe they are Lambs Ears.  They aren't, they have completely different flowers.  Here it happily blooms away with my Larkspur.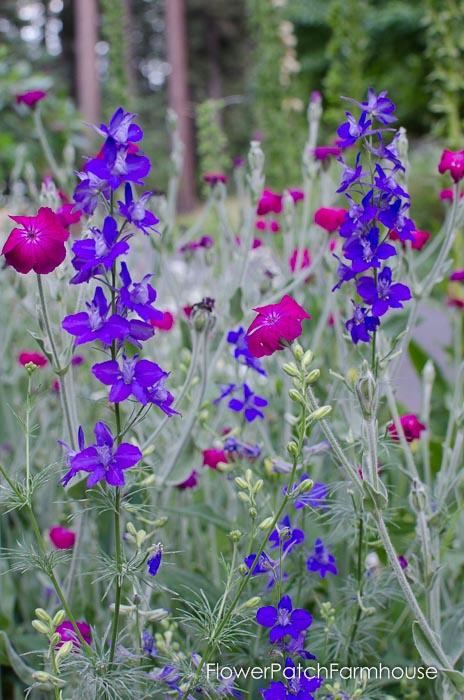 The Asiatic Lilies are at their prime, I love their toughness and the way they spread so easily.  I just wish they smelled as sweet as the Oriental counterparts or the Trumpet Lilies.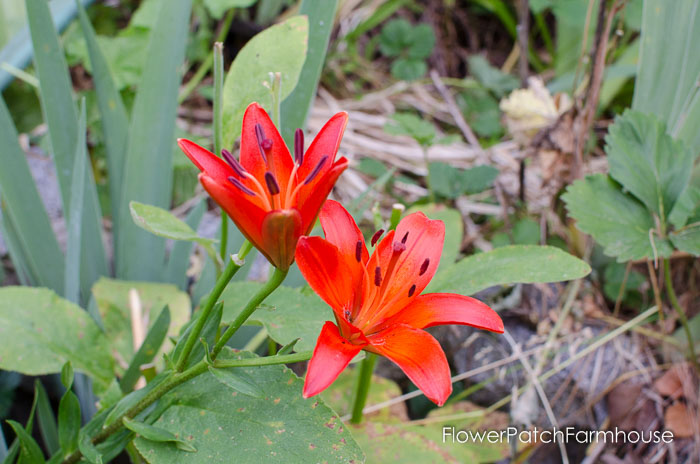 I have lots of orange and ones, and some that have mixed..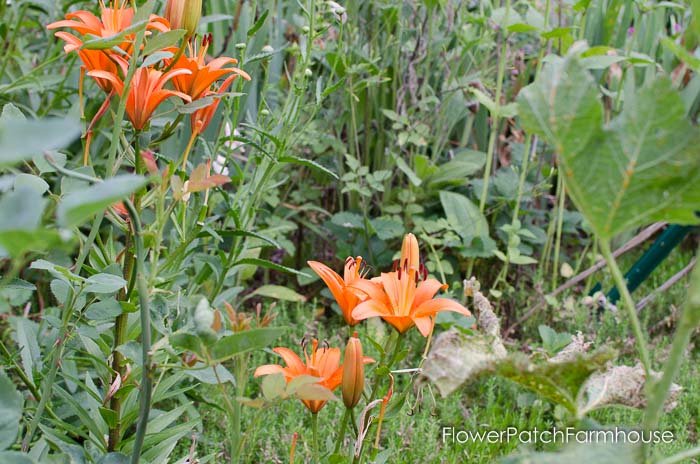 But lately I have added in some pink and white ones.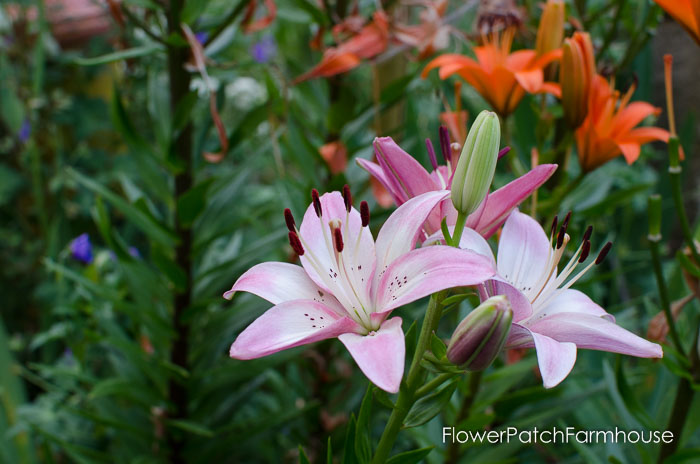 I will move both the pink and the white one to my back garden this Fall.  I want them in my Secret Garden for sure.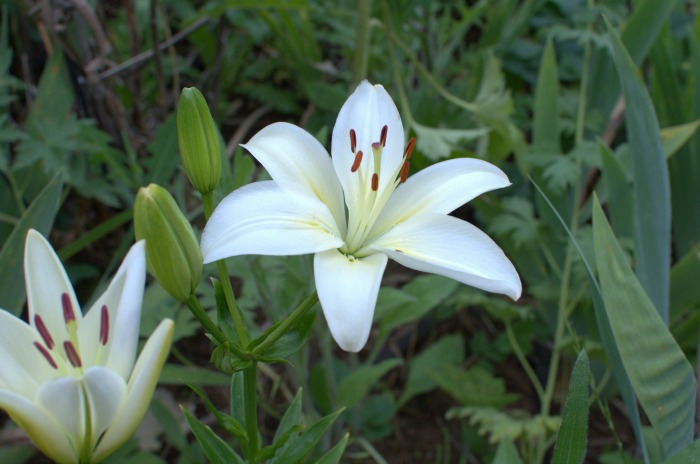 I have many more to share, I will be sure to do so very soon.  Have a fabulous week and Happy Gardening!