DIY frames from cabinet doors is a fun way to recycle something that could land in the trash. Old cabinet doors can easily be used as frames.
These DIY frames from cabinet doors is super simple. I often build my own rustic frames for art work and photos but this is twice as easy. I have friends who are carpenters and cabinet makers and they are constantly ripping out cabinets when remodeling kitchens. I get asked if I would like the old doors to up-cycle.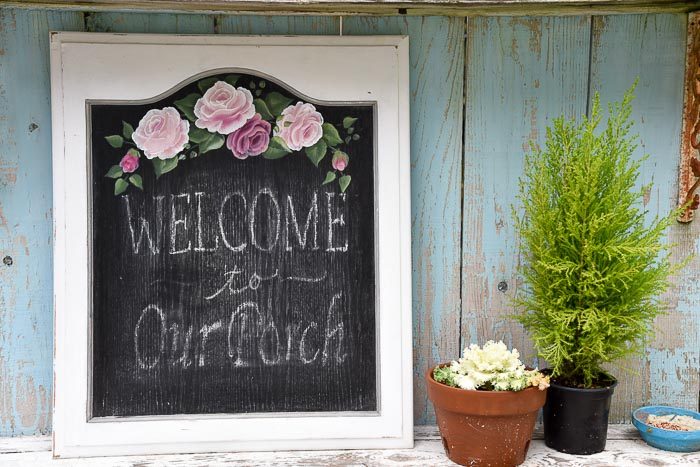 Many times I will paint the door itself. This one about is painted with chalk paint to create a chalk board. The frame is painted white and distressed for a rustic feel.
The pink roses are hand painted, a link to how to paint roses is included at the end of this post.
Cabinet doors come in all sizes and shapes.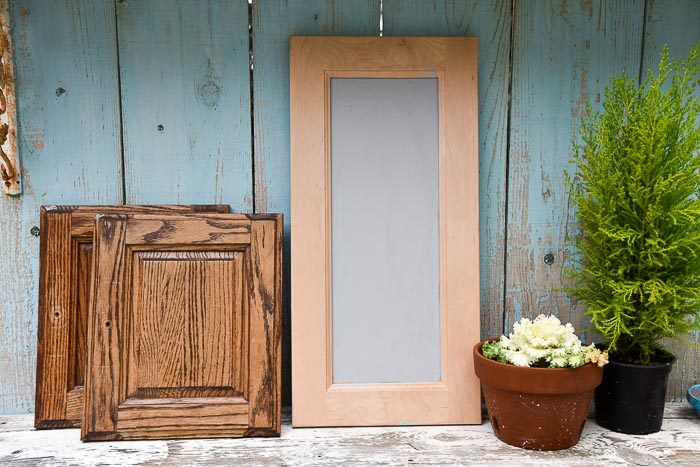 Many times they will have holes from the handles and pulls. That is easy to fix.
Use some wood filler and a credit card to fill them in.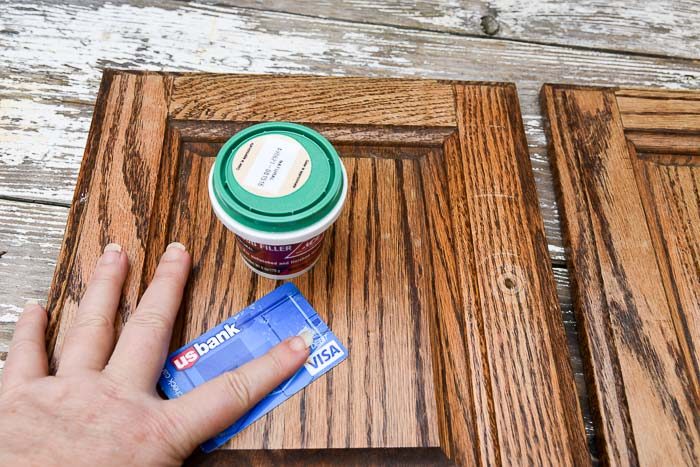 You can use a putty knife if you have one but I do just fine with an old bank card.
I take a scoop out a good size chunk of filler with the credit card and scrape it over the hole in the cabinet door.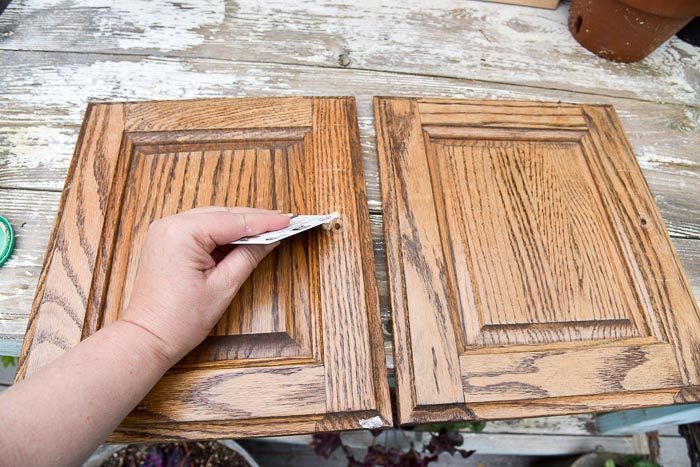 I press the filler into the hole and scrape away the excess.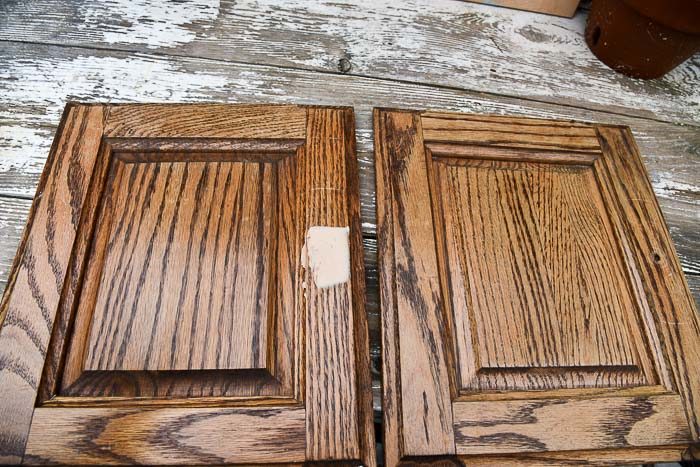 Try to get the filler level with the top of the hole. It may shrink some when dry so this step may need to be repeated.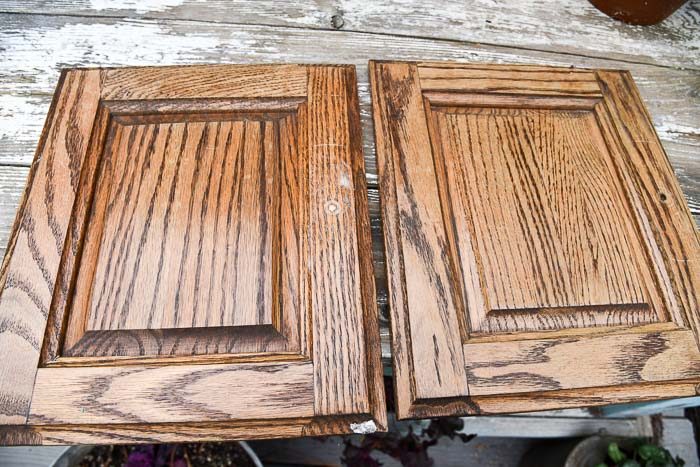 You can see the hole is filled now. Wipe away any filler that may have gotten into any areas other than the hole. Once the filler is dry, sand away any excess from the door face.
Then paint the frame of the cabinet door any color you wish. The inside can be a contrasting color or the same as the frame.
I usually paint the inner flat panel but you can also put photos here using double sided tape or Mod Podge.
I have also seen people use clips, clothes pins and things similar attached to hold the photo in place on the frame.
I need something like that on this frame made from fence boards, I am thinking wood clothes pins painted either the same color or a slightly different tone for contrast.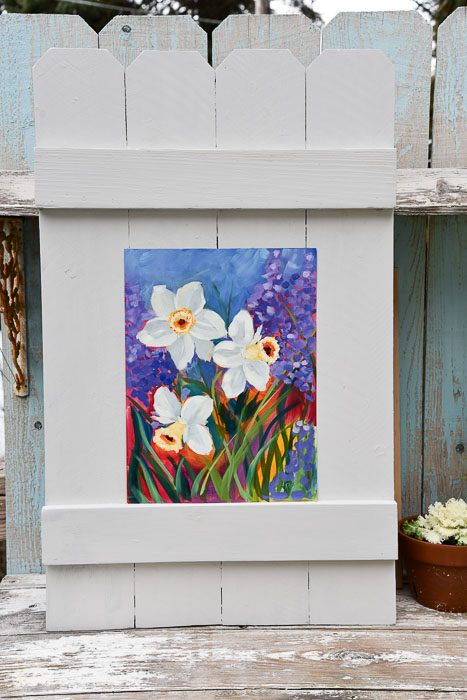 My painting is just setting on the ledge of the cross piece, this is made similar to my boards used for painting but the cross pieces are attached on the front instead of the back. This is another great way to make a DIY frame.
When I finish up my smaller cabinet door frames I will add the photos here but until then check out these other great posts.
Scrap Wood Photo Frames
Clothes Pin Frame
Framed Dried Flowers (really clever using the frame from a stretched canvas)
Farmhouse Frame in Under 15 minutes
Until next time…