Zingy Buffalo Chicken Wrap
A fabulously zingy Buffalo Chicken Wrap with Cilantro Lime Coleslaw – Great for Game Day

Not long ago I posted Cole slaw recipe with a different twist that had some kale in it and was spiced up with some poblano pepper. Now I am going to show you our favorite way to eat it!
Ta Da! Deliciously spicy and a wee bit tart Buffalo Chicken wraps filled with Poblano Kale Coleslaw.
This is quick and easy but oh so satisfying. And would even be great for that Super Bowl party or any game day feast.
Yield: 4-6
Delicious Buffalo Chicken Wrap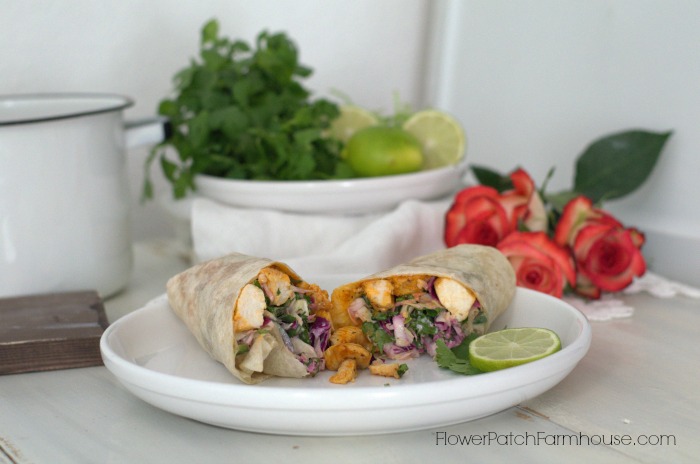 Take plain ol' chicken breast and turn it into a taste treat of a main meal.

Prep Time 15 minutes

Cook Time 10 minutes

Total Time 25 minutes
Ingredients
2 pounds boneless skinless chicken breast cubed
2 tablespoons olive oil
salt and pepper to taste
1/4 cup Buffalo Wing sauce (we prefer Louisiana Wing Sauce)
4 Wrap size flour tortillas
Instructions
Saute cubed chicken in olive oil until no longer pink in center. Add salt and pepper. Turn off pan and pour sauce over chicken and cover pan. To avoid sneezing from the fumes of the hot sauce make sure pan is off and just let heat through with residual heat of pan while you heat tortillas in a dry fry pan or on a griddle. (we prefer ours heated this way but you can microwave them if you prefer).
Divide chicken between the four tortillas and add a heaping helping of the Cole slaw on top of chicken. Add more sauce if you prefer and wrap up. These make very large wraps so you can reduce amount of chicken in them and stretch this to serve 6 if you like.
Sometimes for a different touch we add some Gorgonzola crumbles to each.
Notes
coleslaw recipe in separate post on www.flowerpatchfarmhouse.com

We sometimes add some Gorgonzola crumbles to each.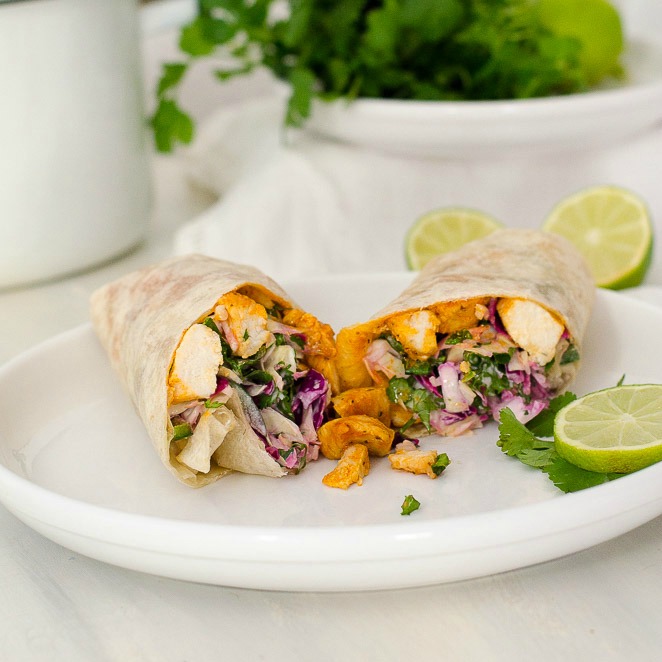 This is a great meal to fix up quick when you get home from a long day at work and you really don't feel like cooking. We actually love to cook but some days you are just beat.
The end of December and the beginning of January was super busy at the resort. Everyone wanted to come play in the snow. So my cleaning business was swamped with vacation homes and condos to be cleaned. Now that the snow is melting in our extremely warm January (yesterday it was 61 degrees here) and no more snow is predicted for the next couple of weeks things will slow down for me. People will still come up to stay in their vacation homes but not nearly as many as when there is snow to play in.
The downside is less work and a serious drought facing California. The upside is I can focus more on more painting lessons to add here and get more signs & paintings listed on the website.
That reminds me I have that Daisy tutorial coming up this week. I finally finished editing the video and got it uploaded to YouTube. I have more painting patterns to release and I need to do a bit of work on this website/blog.
Want to save this for later…Please PIN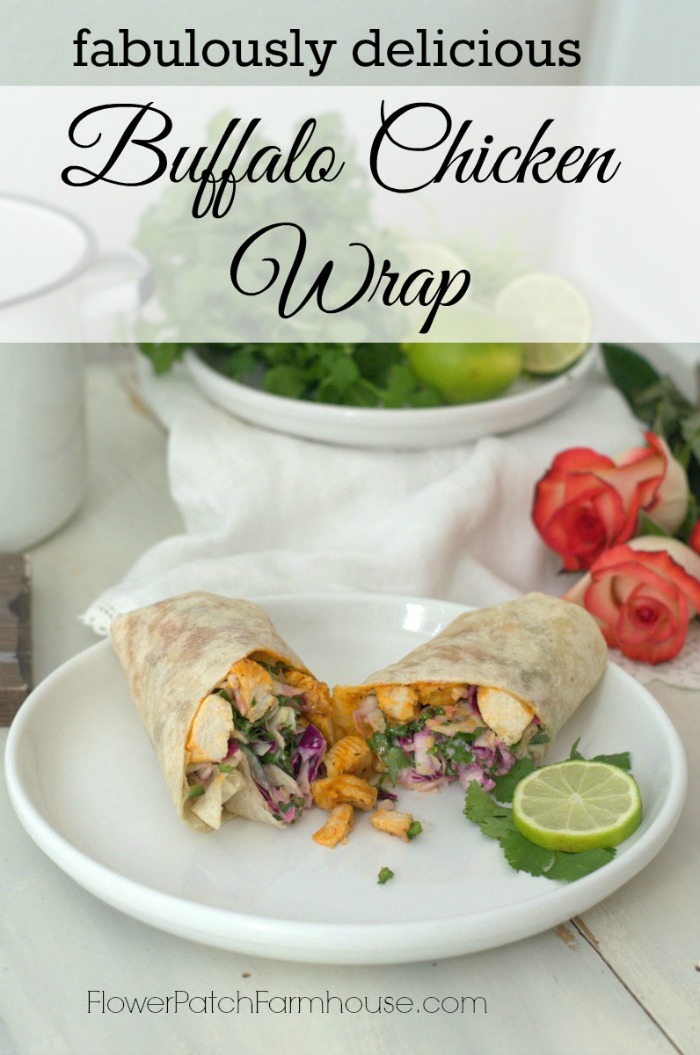 Enjoy your Buffalo Chicken wrap! I will be back with that Daisy tutorial…
You may also like