Good morning to you all. 
What a fine day it is and I finally feel human again. 
My throat is still a bit sore and I have a few other issues but for the most part I think I am well on the road to recovery.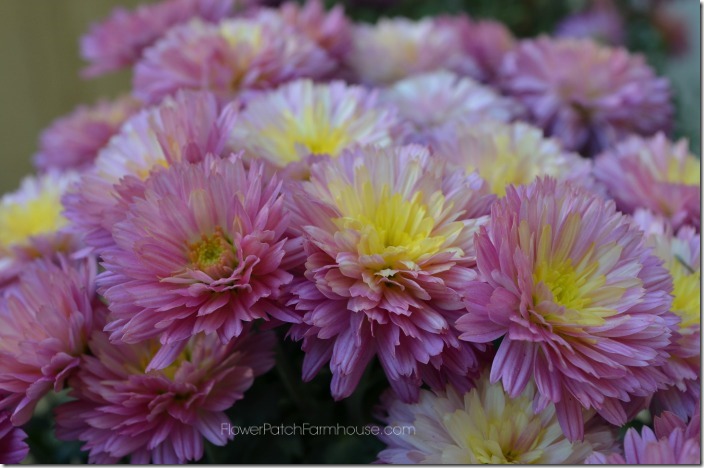 Yesterday I finally was up to painting on some signs.
But I also played around with some photography of some lovely pumpkins.
I wanted to get some shots to print for a display on my kitchen wall that I can change out at will.
I fell in love with the Tiger pumpkins.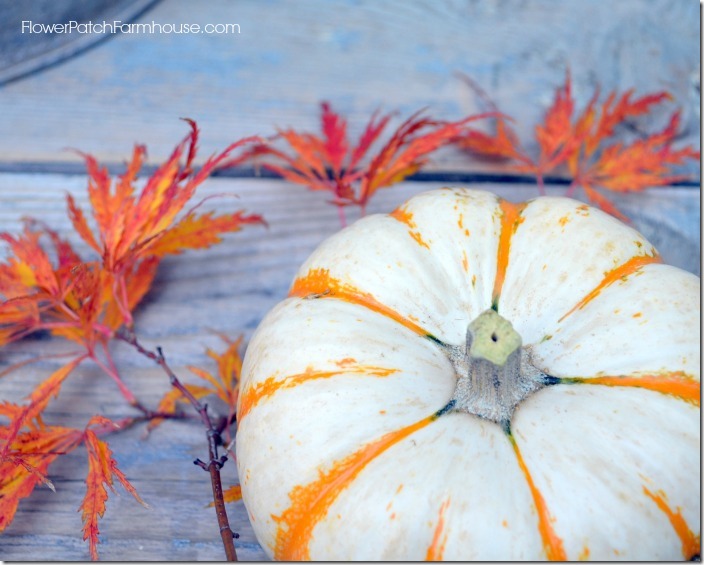 we have had visitors for the past week or so.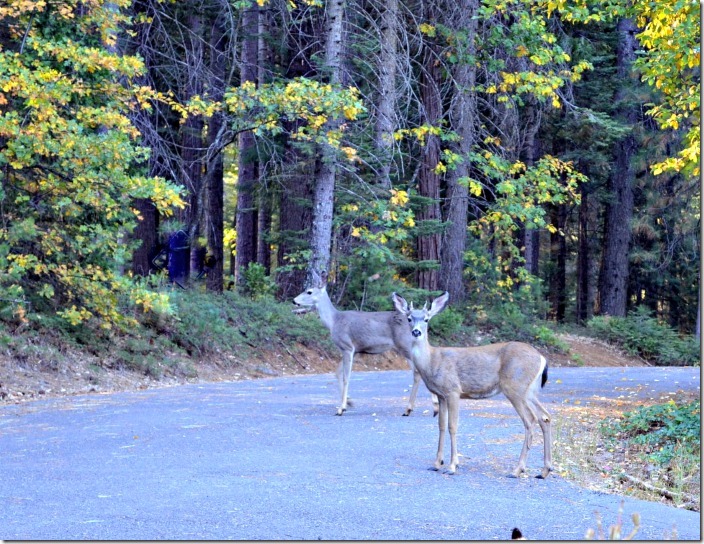 They arrive at their leisure, mid morning or so. 
To see if I am watching…
and guarding the few remaining blooms that are like ambrosia to them.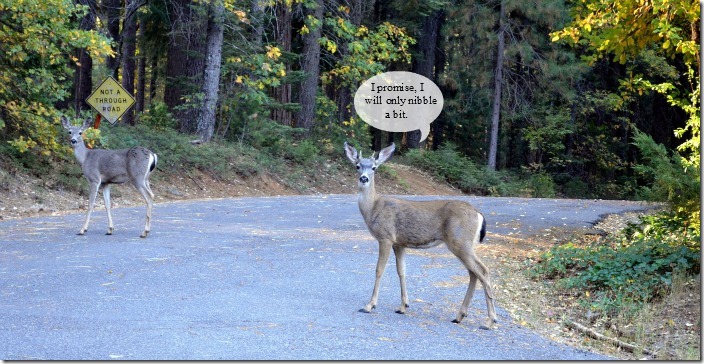 They get bolder as the lure is just too much to resist.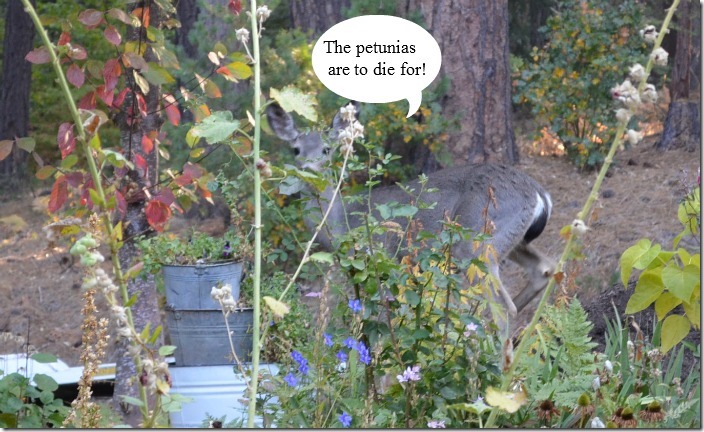 So much for my cascading buckets of flowers.
Now it is a display of petunia nubs.
Oh well, I was thinking of getting some violas started in there for next Spring anyways.
But my mums were another story….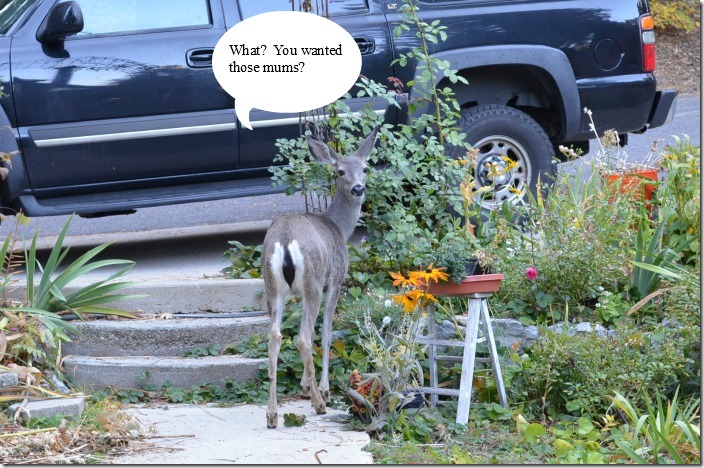 Yep, my lovely vibrant and in full bloom mums are now….Deer Me!…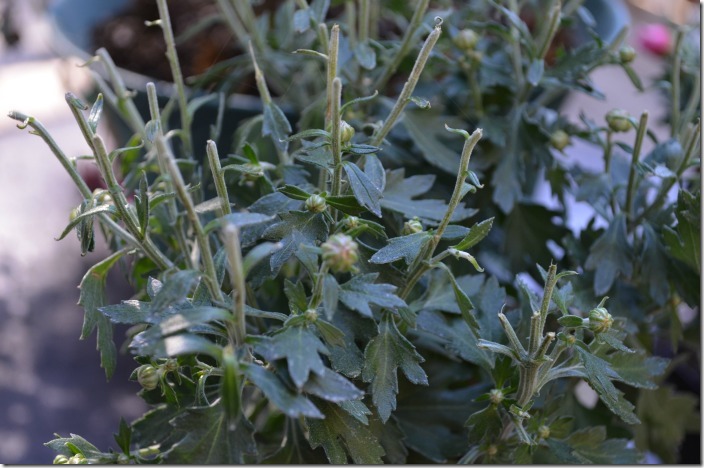 all but a memory..
but, look!
There are some little buds,
if I pamper it and keep it out of reach of those dratted deer,
there is hope of fresh blooms! 
Garden lovers live on hope.
Here is to a new day of feeling better, getting some signs done that my wonderfully patient customers are waiting for, and enjoying another lovely Fall day.
Happy Wednesday everyone!