Crazy Monday Inspiration Quote
Some Monday Inspiration for you!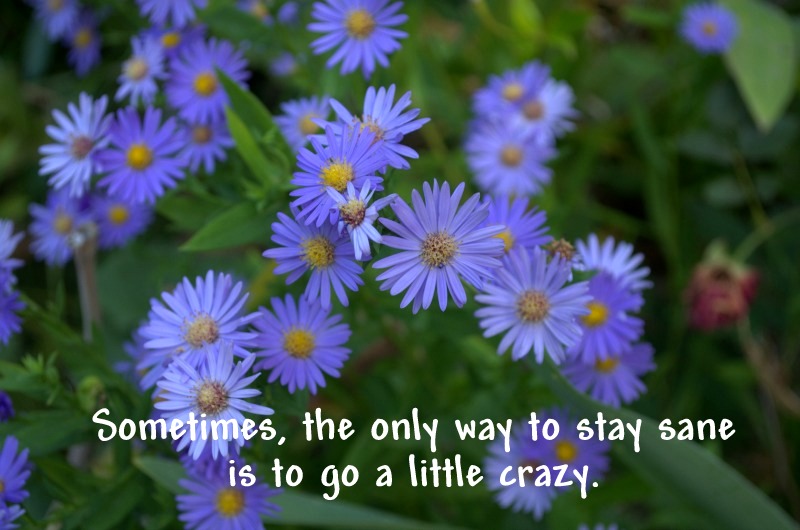 I have been missing you all here. Last week got a little out of hand and I had to just focus on my cleaning work. Lots and lots of vacationers up at the resort enjoying all the snow on their winter break. That is great for the economy around here since so many businesses rely on the tourists for their livelihood but it makes for a crazy overbooked schedule for the cleaning crews.
The resort, Bear Valley, was completely booked and if a night opened up at a house or condo it was quickly snapped up thus an extra unit added to our list of cleaning jobs. My husband worked with me this time around and we worked 9 days straight with no day off. Long hours, freezing cold temps (we have to snowmobile out to the houses and when it is below 0 that gets COLD), and back breaking work.
But it is slowing down now that folks had to go back to work and school. I still have a full list of cleans but people are not coming back until mid January so I can get back to a more reasonable schedule.
And more importantly back to my blogging schedule. Lets see what exciting things happened for my blog this week…oh, craftgawker shared my Chickadee Painting tutorial on their Instagram, that was most flattering.
Traffic is increasing on my painting tutorials. Now that the hustle and bustle of the holidays is over it seems people are looking to try new things and one of them is painting. What fun we will have! Today I am painting on sign orders and working on finishing the snowman tutorial, it is super easy…then I am going to outline my Cardinal painting tutorial so I can get to work on that.
Have a Happy Week everyone…I know I will!