Look for Beauty Inspirational Quote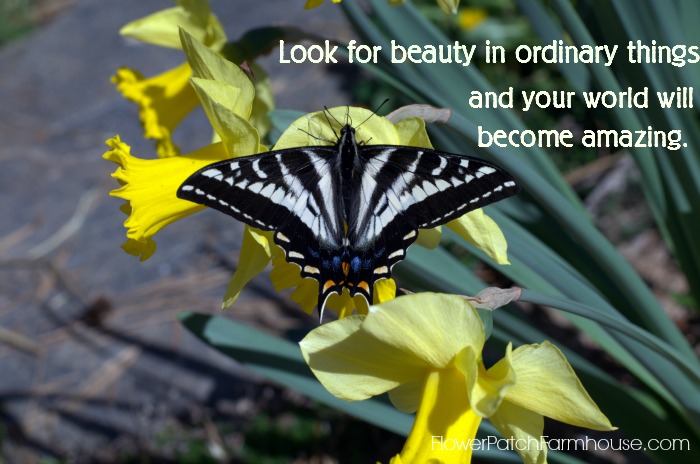 I know it is a few weeks away yet but I am so ready for Spring.  I love the abundance of butterflies and bees that visit and liven up the garden, even when it is mostly bare.
The Hummingbirds take delight in the violas in the cedar fence board window boxes on the back deck and there are more to get planted.