All Aboard the Hot Mess Express
I think I want to adopt that as my motto.  It sure fits the description of my life at present.  At least that is how it feels.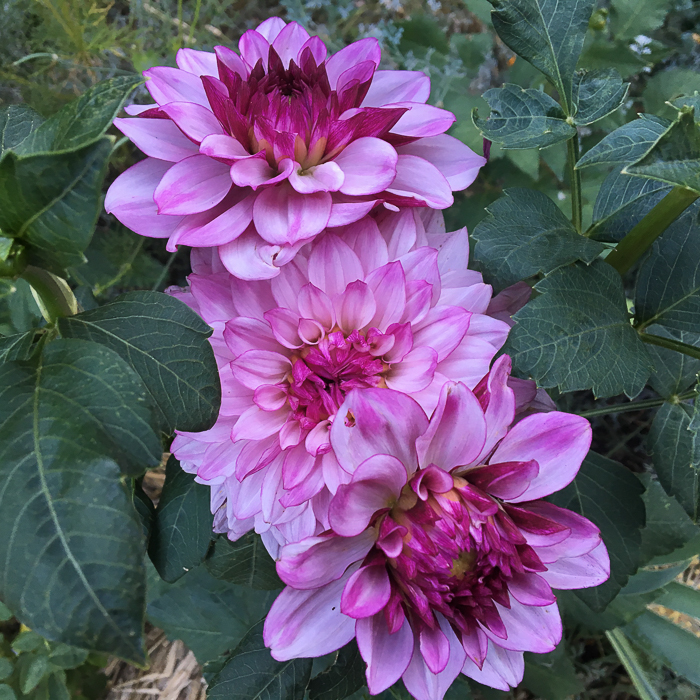 I promised myself I would not overbook my summer.  I would make sure I spent quality time in the garden, painted my heart out producing stunning paint tutorials with video and keep plenty of my creations stocked in the Gallery I am privileged to be a part of.
Sounds good, doesn't it?  Easy enough….uh, no.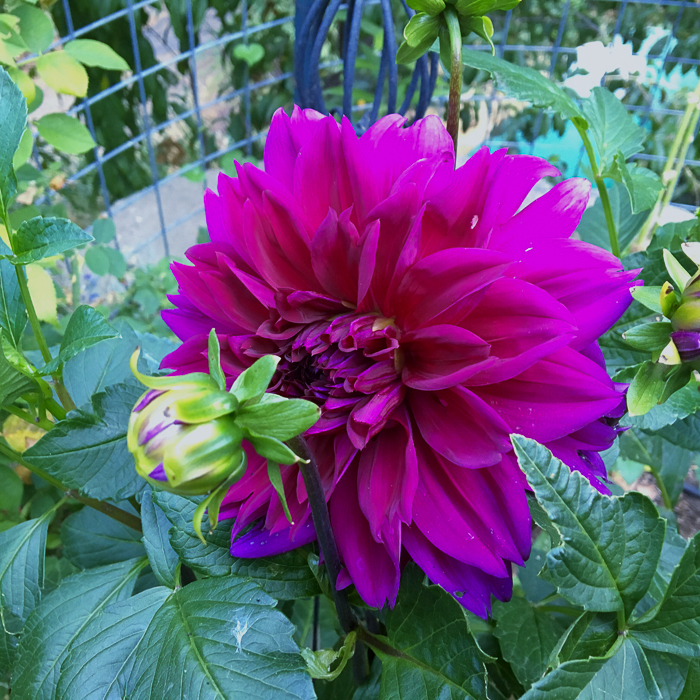 So I will enjoy the ride on the Hot Mess Express and be good with that.
You see, I am the Queen of Contentment.  I make myself be in the present, and love it.  My garden is weedy but on the up side it is absolutely filled with fabulously gorgeous and perfumed blooms.
Like my Dahlias? They are new to me this year.  I avoided them in the past as I did not want to have to dig them up come Fall then replant again in Spring.
What a dork.
I am so in love with all the Dahlias that I planted this year on a whim.  Lowes was cleaning out the Spring bulbs and had them marked down 75% off so I thought 'why not'.    One thing I love about them is they are at their best in late Summer when many other flowers are waning.  The more you cut for bouquets, the more they bloom.  Win, win.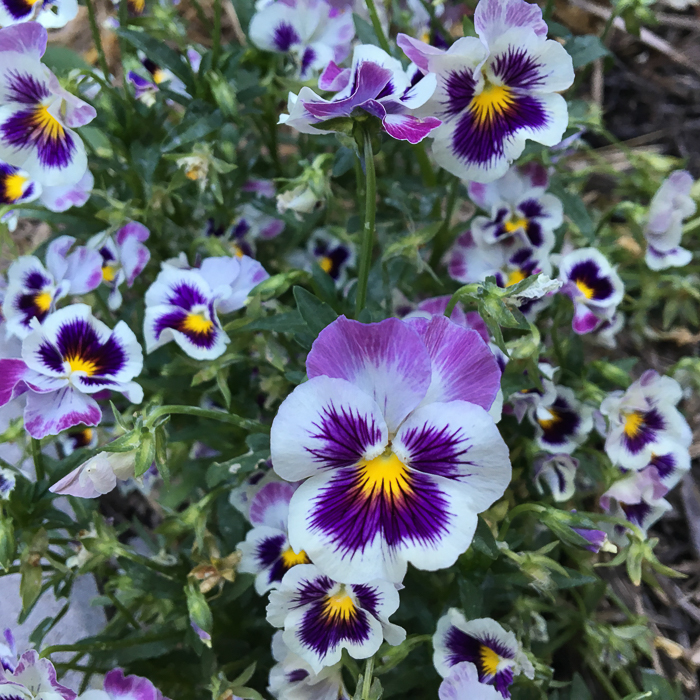 My phone died last week, it was an iPhone 4, I was making it last.  Being budget minded I did not want to spend money on a newer version while it did its job. Then it died, at the time it was annoying but now I am having so much fun with the much better camera on my new one that it takes the sting out of spending the $$$.
My husband keeps reminding me it is a business write off and to stop fretting it so that helps too.
All my photos in this post were taken with my new phone.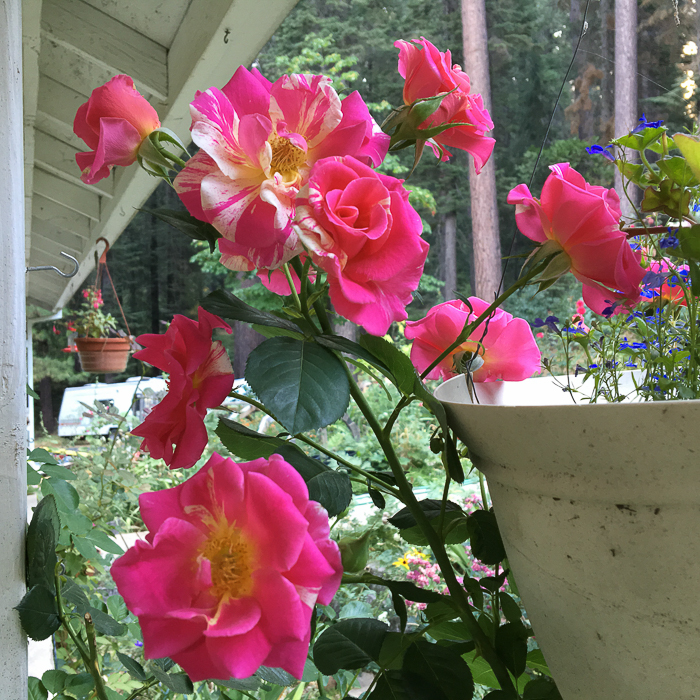 I know many are so ready for Fall but me…..I am hanging on to Summer.  Of course we enjoy milder weather than many have to endure around the nation.  Daytime temps get into the upper 80's, no humidity to speak of and the nights cool off to the point of needing a sweatshirt at times.   It is wonderful.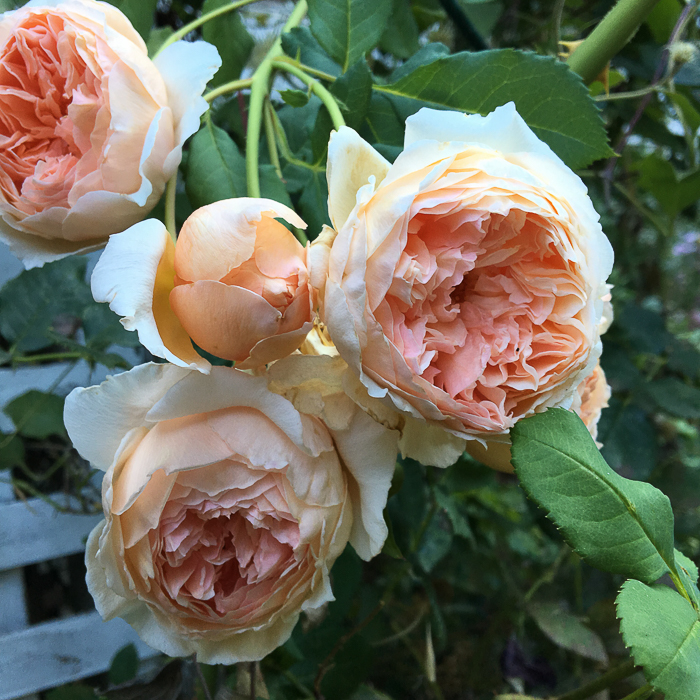 While enjoying the end of Summer I am working on painting projects to share for Fall.  One thing I love about Autumn is the warm colors, pumpkins and the scent of the air.  Fall does have its own scent, have you noticed that?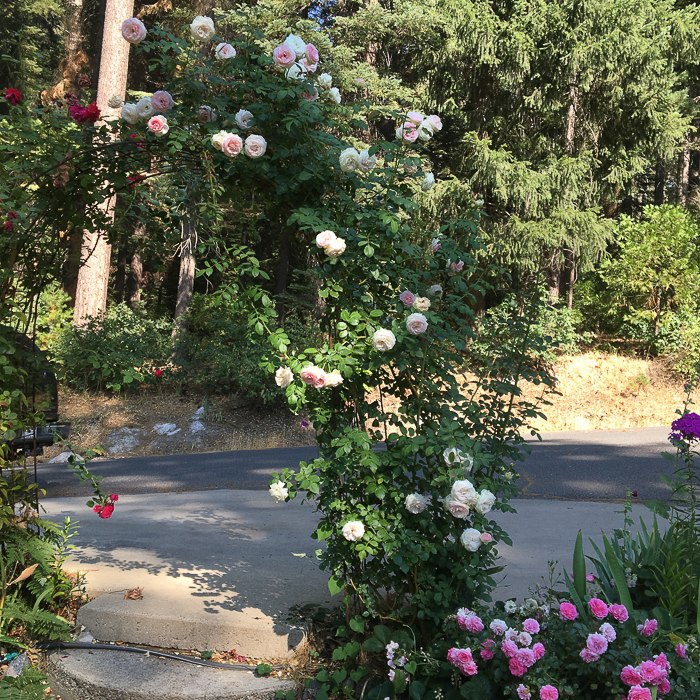 My garden will soon be fading and I will mulch it and let it rest for the winter.  I always promise myself I will be better next year at keeping pace with what needs tidying during the growing season and this year is no different.  I have tons of plants to dig out and move this Fall, and I think I want to plant grass again in strategic areas.  I've been watching some gardening programs and the grassy spots seem to bring a sense of serenity to areas bordered with flamboyant flowers.  I want that.
I have managed to fill some custom orders for customers.  Barrel staves have become a favorite.  They are sturdy, rustic and graciously curved making for a unique surface to paint on.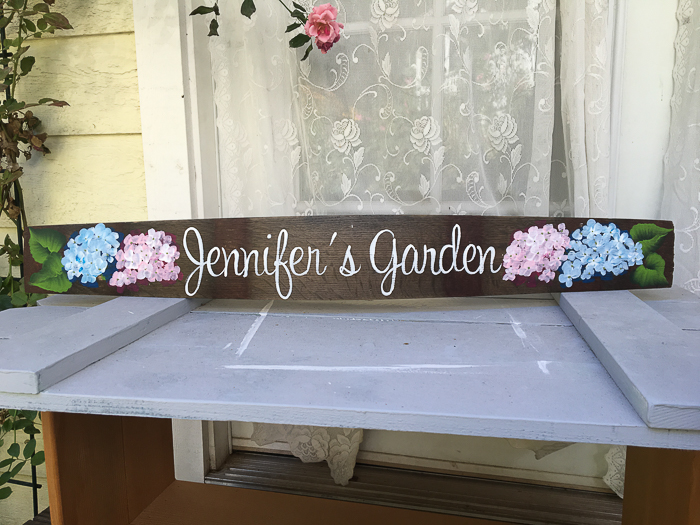 I loved the name on this one, the customer also sent me a photo of her little she shed she ordered this for.  It was a sweet get away space for herself and she wanted this to go over the doorway.

Another thing I have added to my plate is a impressionistic painting workshop…it is so challenging for me to let loose and not be as controlling with the brush.  This is the under painting of some red tulips.
It should be interesting to see how it eventually turns out.  Even if it is a bomb I will share and hang it proudly in my studio.
I have one of my first painted pieces when learning stroke work and it is a favorite of mine to this day.  Some of the flowers are just hideous but it was part of my painting journey and I look at that piece now when I get so frustrated with making this new technique look the way I want it to and it reminds me that I will get there.  It takes a lot of yucky paintings to get it right but it is all part of the learning process.
So if I am hit and miss here, know that I am working on great things for you and I shall get them posted asap!
Happy Gardening, Painting and Summer!