A Fall Porch and a Farmhouse Bench
Fall at the She Shed aka Studio Cottage, my cottage porch all decked out for Fall using vintage items and my DIY Farmhouse Bench.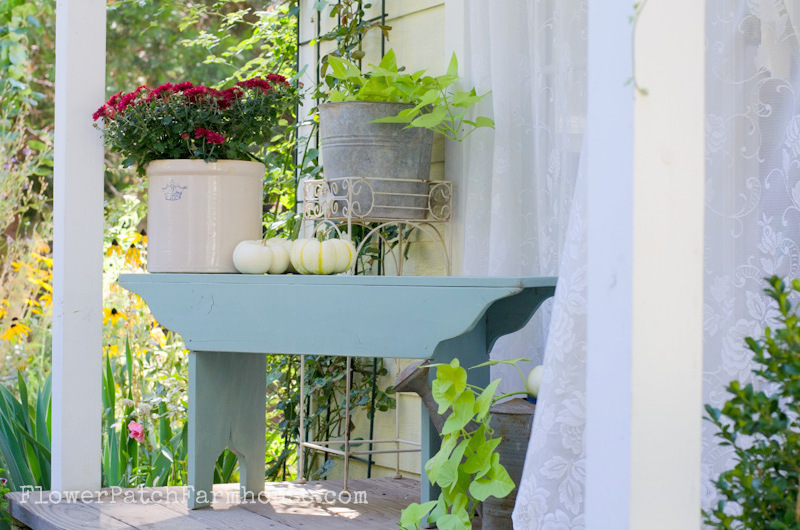 A Farmhouse Bench is perfect for the Fall Porch so I decided to set up a place to stage some signs and paintings I needed to photograph for the website shop and thought a Fall vignette setting using one of my Farmhouse Benches would be perfect.
I posted on how to build theses benches a couple weeks ago and it has been extremely popular. If you missed it click on over and get the scoop.
I decided to set up on my studio cottage porch. I dug around and found plenty of props, including some of my surprise pumpkins that I am loving.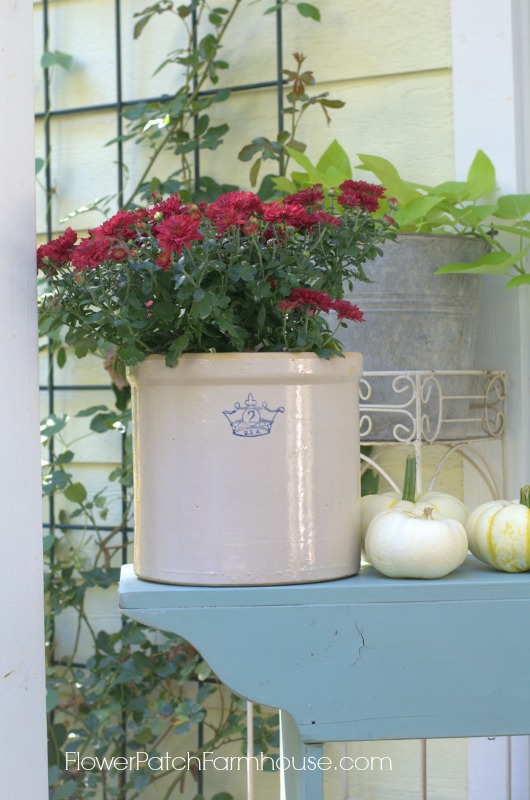 Don't you just love this vintage crock. I found this a couple months ago in an antique mall in Jackson, California. The old Main street is chock full of antique stores worthy of a visit.
I have found some new crocks online and I want to acquire more.
A larger size will be perfect by our wood stove to hold kindling and maybe another smaller size for matches.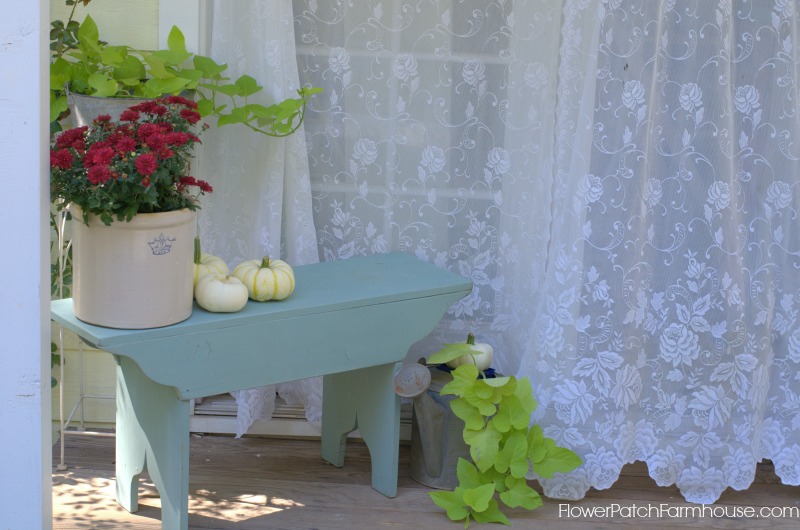 The red mums are a favorite right now, I also have some in orange but they just don't seem to be as pretty. The pink ones I have are not fully opened yet.
I have tons of these Sweet Potato vines everywhere, the chartreuse color is so vibrant and happy.
I had overwintered a couple of them and once Spring hit and I could put them outside they just took off.
Whenever I trim them back I root all the cuttings and start more so I am never short on Sweet Potato Vines.
The more I cut them back the thicker and healthier they get.
Okay now on to the staging of the signs.
I have not done signs for sale for a year now but here are some from the past. I may paint some to offer as a giveaway on Instagram but that is something in the works yet.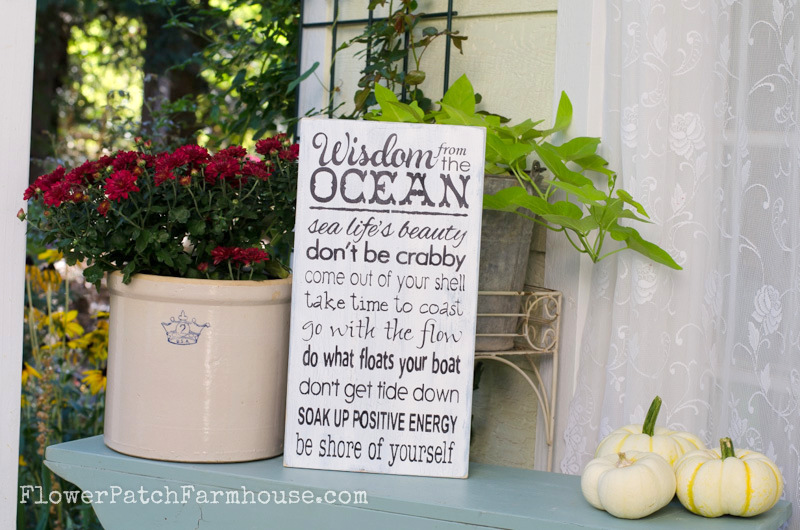 A sign for the coastal decorating queen or anyone that loves the ocean.
I also have done these in other colors, I so need to get the website stocked up and am working on that now.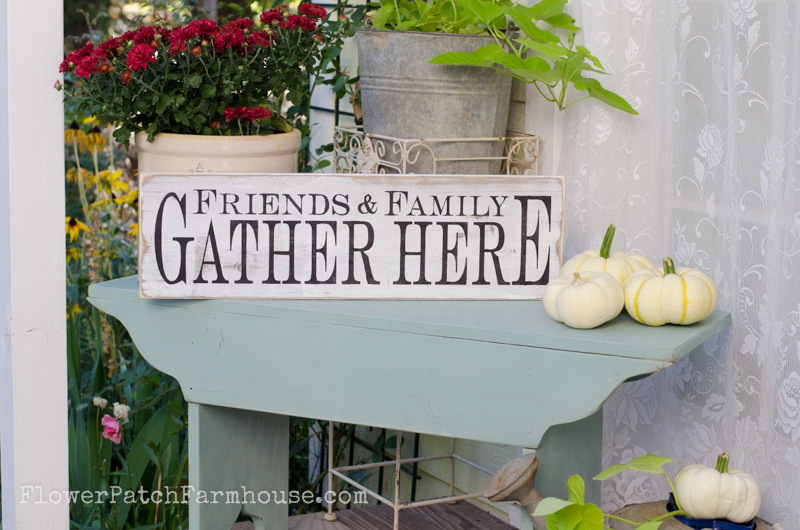 A fantastic sign for your dining room or anywhere the family gathers.
I am planning on adding more signs like this in various colors.
If you have any suggestions on what you would like to see let me know.

How about a little pumpkin painting.
This is the painting I did in my step by step tutorial of How to Paint a White Pumpkin.

And this larger size was what I did in the video tutorial.
I am so glad you stopped by, be sure and keep checking back in and if you don't want to miss a post just subscribe and you will get all the latest in your inbox!

You Might Also Like